Artist Biographies - T-Z
ARTIST BIOGRAPHIES
Tait - Takahashi - Terpning - Theurer - Thomas - Thompson - Tift - Townsend, B. - Townsend, S. - Travers - Trott - Troyer - Tsui - Tuttle - Ukrainetz - Utz, D. - Utz, T. - Vakhtang - Valueva - Van Beek - Van Fleet - Van Wechel - Van Zyle - Vasarely - Velcova - Vickers - Von Stetina - Vought - Wall - Walters - Ward - Warren - Waterfield - Watson - Weiss - Weistling - Wenzel - Whelan - White - Whitney - Wiggins - Wildermuth - Willies - Wilson - Wood - Wooton - Wygant - Wysocki - Yamagata - Yanok - Ying - Yong - Young, C. - Young, M. - Young, P. - Yount - Zarney - Zemsky - Zhang
---
LES TAIT
For over two decades Les Tait has forged a reputation as one of the country's leading urban artists--a painter who always finds the human element of his subjects, whether they are city streets, sports events or buildings.Les began his career in the streets, setting up easel and paints near intersections, marketplaces and local hang-outs.Since then, his work has won prestigious prizes, is featured in major publications and now hangs in the collections of well-known politicians, actors and major corporations.Les is a member of the Canadian Society of Painters in Watercolour.In addition to the Hiram Walker Purchase Award, he has won the Ontario Society of Artists "Ian Griffiths Merit Award" and "Seagram Purchase Award."Tait has a number of solo and group exhibitions in Toronto including the Royal Ontario Museum, the O'Keefe Centre, Nancy Pooles" Studio and the Market Gallery (City of Toronto Archives), as well as exhibits elsewhere in Ontario and in Montreal.
SENKO TAKAHASHI
Artist Senko Takahashi, born in Tokyo, Japan, grew up with a love for Disney films. As an imaginative youth, a love and talent for art emerged and at age 17, Takahashi's first art exhibition debuted in Tokyo's Seibu department store. After studying at Tama Art University, regarded as one of the leading art universities in Japan, Takahashi moved to New York City where he worked on countless advertisements and commercial projects as a graphic designer. Within a few years his work gained recognition which led to an exhibition at the Benedetti Gallery in Soho, New York.
In 2002 his art was featured in an open gallery exhibition for world renowned fashion designer Hanae Mori. Takahashi continued to win dozens of art contests, awards and accolades within the industry and in 2006, his work was featured on numerous Disney products in Japan, including jigsaw puzzles, posters and books. Now, as an official artist of the Disney Fine Art portfolio, Senko Takahashi looks forward to blending Disney's iconic characters and stories with his unique artistic style.

HOWARD TERPNING
Howard Terpning built a successful career in advertising illustration; gave it up to become a Western painter, and in just a few years has done almost everything there is to do in Western Art. Convincing! Believable! That's how people describe his work. He has the remarkable ability to make a scene come to life for the viewer - even if it took place a hundred years ago. Born in Oak Park IL and educated at the Chicago Academy of Fine Art and the American Academy of Art, Terpning went the apprentice route to work his way to New York and big-time commercial illustration. Movie assignments included The Guns of Navarone, Dr. Zhivago, A Man for All Seasons, The Sound of Music and Cleopatra. He did covers for Time, Newsweek, The Reader's Digest and other magazines. But those who knew his work best told him it deserved to be in museums, not magazines. So he headed west, for Tucson, and like those a century before him, he blazed a new trail to success. Just three years after that move, in 1979, he was elected to the National Academy of Western Art, and the same year, by unanimous vote, to the prestigious Cowboy Artists of America. In 1980, Howard was awarded the National Academy's Gold Medal for his outstanding exhibition in oil, and the same year at the Cowboy Artists of America's 15th Annual Exhibition, he took four major prizes: The Men's Arts Council Award, The Colt Award, and two Silver Awards, one for oil and one for drawing.

HEATHER THEURER
Heather Theurer paintings were born from 5:45 a.m. mornings during summer breaks from school in Paradise, Utah, waking up to breathe in the crisp air and watch the sun rise and glow through the blades of grass in the lawn. Ideas sprung from thunderstorms, the struggles of working on a small farm and from the loyal companionship of pets. Personal experiences combined to shape the narrative behind each forthcoming creation. Yet, it was from her own father that she learned one of her most valuable lessons: observe. It was a simple enough concept, but it stuck.
Heather's paintings are the product of decades of observation of people, of environments, of animals and of textiles, as well as the convergence of every scrap of knowledge that came attached to them. The wonder and magic of Disney movies, both the imagery and the music, also helped cultivate the ideas that began to take form in painting, and now, boldly recreating Disney characters in a way that brings them into the realism of our world has become an exciting new passion.
ANDY THOMAS
Andy Thomas is not only an immensely talented painter, but also a storyteller through his art. His subject matter consists of a variety of images from historical events to intimate moments of everyday life. The artist's desire to create is funneled into the area of painting realism that ranges from very loose to very tight. His medium is primarily oil, but he also works in watercolor, pen and ink, charcoal, pencil and ink wash. He is also an accomplished sculptor. Primarily self-taught, Thomas began his professional art career in 1991 after sixteen years with a major advertising agency. His style has been compared to Russell and Remington, and the artist says he also has been influenced by Howard Pyle, Richard Schmid, Norman Rockwell, and others. Many of Thomas' historical images have been used in books and as book covers. His paintings also have been featured in numerous magazines. The artist's original works are in many private and corporate collections and also in the permanent collections of museums around the country. Thomas is a member of the famed Salmagundi Club in New York, The Portrait Society of America, and other art organizations. He graduated Magna Cum Laude from Missouri Southern State University with a BS in Marketing Management.
LINDA THOMPSON
Linda Thompson lives on Florida's Gulf Coast close to the subjects found in her vivid acrylic paintings of sea life. Committed to conservation efforts, she uses her art to raise public awareness as well as funds for a number of worthy causes. An Ohio native and former commercial artist, Thompson began fine art painting full time in 1986 when she found that her paintings of manatees struck a national chord.
JEFF TIFT
Jeff Tift was born in 1956 in Washington State and attended Washington State University. He was awarded best of show at the Pacific Rim Art Show and people's choice at the Milwaukee Sportsman Show. He has been featured in Northwest Artists and has exhibited his work at the John Clymer Museum, the Art of the Animal Kingdom Show at Bennington Center for the Arts and the Spokane Western Art Show.

BRENT TOWNSEND
Many collectors in America are proud owners of one of Brent Townsend's supremely detailed views of the North American wilderness. And almost every Canadian has a piece of Townsend art in their possession: Townsend's polar bear image is on Canada's two dollar coin, affectionately known as the toonie. Townsend was also both the first Canadian and the youngest person ever to be named Artist of the Year by the 1989 Western and Wildlife Art Exhibition. He was named the featured artist at the Vancouver International Wildlife Art Show and a participant of the World Wildlife Fund's Spirit of the Wild Show. He was also one of just five artists asked to exhibit with the Canadian Wildlife Art Exhibition in Osaka and Tokyo, Japan - pretty impressive for a man who considers himself essentially self-taught.
STEVEN TOWNSEND
Steven Townsend is a completely self-taught artist of exceptional talent. Born in 1955, Steven is married with four children and currently resides in Lancashire, England. His early work revolved around wildlife and landscape painting. He subsequently changed direction to his now famous dog pictures that continue to sell out upon publication.
BOB TRAVERS
Bob Travers earned his BFA from Pratt Institute in Brooklyn NY. Bob set his sights towards the field of commercial illustration. By 1978, he had already secured the position of art director with a publishing house in New York City. There his creativity extended into the areas of graphic design, layout and mechanicals, as well as editorial and cover illustration for the many magazines under his direction. By 1980 he had expanded his number of freelance clients, allowing him to totally pursue his illustration technique. Signing with an agent in 1983, Bob's career skyrocketed. Taking on local and national accounts, his work could be seen among the pages of TV Guide, Field and Stream, national liquor promotions, movie videos and more. Honored by the Society of Illustrators, one of Bob's paintings was selected to hang in the Societies First Annual exhibit devoted solely to the paperback book market.
DARRYL TROTT
Darryl Trott was born in Adelaide, Australia, and grew up surrounded by the flowers his parents grew and loved. A former advertising designer turned artist, he now divides his time between his birthplace and Texas. He also owns a 20-acre rain forest retreat in northern Australia, filled with unusual blooms found nowhere else on earth.
MAHLON TROYER
Mahlon Troyer was born and raised in Ohio where he resides today. He is a self-taught artist, although he has participated in workshops with Lee Cable, Russell Cobane and Wanda Mumm. He has had several one-man shows.
GEORGE TSUI
George Tsui was born in Hong Kong, and moved to New York in the late 1960s, studying first at the School of Visual Arts and later majoring in oil painting at the Art Students League. While working at NBC he was awarded the prestigious 1997 Emmy for Best Individual Art and Craft. Included in his works of that period are some movie posters, several paintings chosen for the 1984 Winter Olympics poster series, as well as limited edition art prints for the 1985 and 1986 Night of 100 Stars event for a tribute to The Centennial of The Actor's Fund of America. The original art work with 100 celebrities' signatures was owned by ABC Television Corp. After twenty years in the New York art scene, he embarked on a creative journey into China in the pursuit of reaching the next level in his artistic career. The grand and splendid architecture of the forbidden city and the mysterious and sensual character of the Dun Huang cave were the immediate inspirations for the first group of paintings Tsui created. Today, rare and exotic elements of fantasy are often present in Tsui's work.
ALAN TUTTLE
Alan B. Tuttle considers himself a self-taught artist with 25 years of experience in painting and sculpting. His artwork has been featured in international juried art competitions and exhibitions, as well as in books and magazine articles.
RON UKRAINETZ
Artist Ron Ukrainetz works in several media including engraving on clayboard (commonly misnamed scratchboard) and then glazing those engravings with acrylics. He also works extensively in oil, both en plein air and in the studio. His historical oils of the Lewis and Clark era are rapidly gaining acclaim. He is a founding member of the Montana Painter's Alliance and a participant in the National Oil and Acrylic Painters' Best of America exhibit. He has won three best of shows and two peoples' choice awards at the Western Heritage Art Show.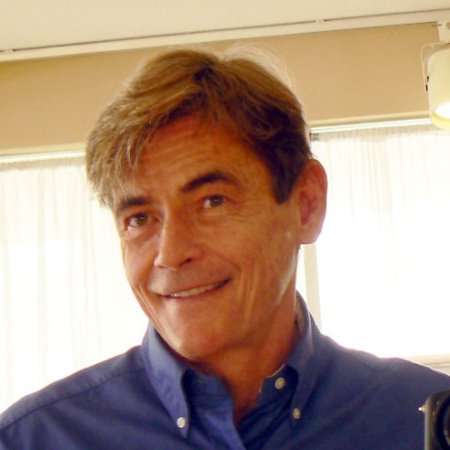 DAVID UTZ
David Utz is the son of the late Thornton Utz, a renowned fine artist and celebrated illustrator who influenced his gifted son and nurtured his artistic talent. Born in Norwalk, CT, David Utz's family moved to Southern Florida's sunny Gulf Coast when he was a young child. His imaginative paintings reflect the inspiration sparked by his colorful tropical surroundings and other varied influences: the style of early 20th century illustrators as well as the more contemporary look of 60s media art, the art of Central and South America together with the bold graphics and vivid hues of the Caribbean. Paying homage to the surrealists, pop artists and Henri Rousseau, David Utz has developed a distinctive style instantly recognizable and uniquely his own.
An artist of many interests - painter, sculptor, portrait artist and graphic designer - Utz has won honors, awards and recognition for his work which has been licensed internationally. His art is in a number of private collections and has been displayed at the New York Art Exhibition. The vibrant creations of David Utz are now available as giclée canvases from Gallery Giclées.

THORNTON UTZ
A leading contemporary painter of nudes and portraits, Thornton Utz preserved this tradition with spontaneity and joy. In addition to classic figure painting, he attacked the areas of portraiture, sculpture, stained glass and architecture. Utz saw the nude, however, as an endless challenge. His paintings, reminiscent of Degas' coloration and Renoir's brushwork, are proof of his artistic triumphs. Utz studied at the American Academy of Arts in Chicago and later taught at the Art Institute of Chicago. After teaching, he spent several years as a commercial artist and illustrator. His assignments were seen in most leading American magazines and in many European ones as well. His illustration credits also include 50 commissions for Saturday Evening Post. Eventually, Utz dedicated himself full time to working in the fine arts, which for him included portraiture and sculpture. Utz painted such luminaries as the Brazilian ambassador, the family and President Carter of the United States and the late Princess Grace of Monaco. Utz died in 1999.
AKHALKATSISHVILI VAKHTANG
Vakhtang (Vah-ta'ng) was born in 1972 Tbilisi, Republic of Georgia. His grandfather, a well known Georgian artist, often took the little boy to his studio and taught him how to draw and paint. The grandfather would arrange a still life and the two of them would paint it together, thentalk about what they both saw and painted. After still life came landscape (plein air painting) and then portraits. Since age five, Vakhtang took part in exhibitions of Children's paintings and in 1989 received agold medal on a nation-wide juried competition of children's paintings in Tbilisi. This was followed by another honorary diploma in a Children's art competition in 1990. Since 1998 Vakhtang was studying in the school for children gifted in art. In 1996 he was acceptedto the Tbilisi Academy of Art. It was in 1999 during summer practice at the St. Petersburg Academy of Fine Art where he first saw the works of Levitan and Coro. That had a huge impact onhis vision of art and helped shape him as a landscape artist. Vahktang began to understand that he wanted to paint landscapes, but in a way that show his fee lings and inner world. Landscapes are his way to give people warm feelings and positive emotions. During his school years he continued to actively participate in exhibitions, both group and solo. Vakhtang experimented with styles and manners, tried surrealism, modern decorative styles, hyper realism, but more and more understood that what he calls "Lyrical Landscape" is his true love in art. The last two years at the academy were spent wandering the hills and valleys of his native Georgia, often with friends, sometimes alone. He was sketching hundreds of trees, hills, peasants' homes and girls milking cows. He continued to perfect his style and steady his hand.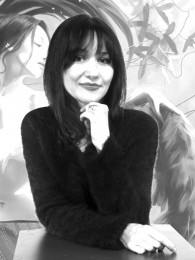 SVETLANA VALUEVA
Born in Moscow in 1966, Svetlana Valueva remembers drawing and painting as a toddler. Valueva's father, an artist, recognized her talent and became her first and most important teacher, encouraging her to paint alongside him in his studio. At five, Ms. Valueva began writing poems and stories expressing the feelings of the characters she drew. This treasured childhood art is part of her parents' private collection. Thirteen years of state structured curriculum taught by both the academic school and institute established Valueva's art and drawing skills in social realism. Like many children of the arts, Valueva was accepted at art school at age six. She began her formal training and two years later took part in local, countrywide and international juried exhibitions. At the age of eight she entered a Cuban International exhibition, receiving a gold medal and 10 pounds of Cuban sugar as her prize. In 1975 at nine, she received the Gran Prix at the annual International exhibition in Delhi, India. This juried exhibition of children's paintings, established in 1952, grew to 150,000 children from 35 countries exhibiting work in 1975. In 1977 Svetlana received 3rd place, and again in 1979 she won the gold (Gran Prix) at this prestigious event. 1977 was a memorable year for Ms. Valueva as a documentary about outstanding achievers in art, featuring her, was shown in movie theaters across Russia. The same year she was highlighted on the front page of a popular monthly magazine Soviet Union. Few people achieve such an honor much less at the age of 11. In the seventies, the only style permitted for Soviet artists remained Socialist Realism. The first time Ms. Valueva opened art books, which were given to her secretly by a friend, she was astonished by the images of Klimt, Alfons Mucha, Sargent and Alma-Tadema. This was one of the most important realizations of her life as she recognized that her passion lay with those artists, and not with the acceptable realism. Ms. Valueva immediately began painting a required set of art for school, and allowed her true style to emerge in works painted at home. Her father had given her his studio, and she lived and worked there. Soon, a steady stream of people interested in new emerging talent rather than official art flocked to visit the studio. Before graduation she began to sell her hidden work to dealers from Belgium, France and Poland. She became so popular that the Academy faculty had no choice but to award her a summer's trip to study in Europe. Valueva had her first solo show in a prestigious Moscow gallery in 1993. Influenced by photographs left by her great grandmother, a ballerina at the Mariinsky (Kirov) Ballet Theater, and by her great grandfather, an officer in the Czar's army, the twelve paintings generated immediate interest. A Japanese publisher approached her concerning the production of the collection, purchasing all the exhibited paintings and requesting more. Next, there was a commission by The Bolshoi Theater for a ballet collection. Invited to rehearsals by the art director of the company, her resultant fifteen-painting series is on permanent display in the Bolshoi foyer and was used for two years as the opening backdrop for a weekly TV ballet program called Entrance 15.
TODD VAN FLEET
No bike should spend its life on the sidewalk. That's whyToddVanFleetrescues bikes, "Snapping the shutter is the easy part. Finding the bikes is where the real adventure begins." Toddrescues old cruiser bikes from the corners of barns, sheds, and attics; then straps them to his back and hikes to far-flung, lonely landscapes giving each bike a story in a photo.Todd's bold and whimsical scenes earned a spot in Denver International Airport for a 2008 exhibit called Colorado, See the New West Like a Local.
RANDY VAN BEEK
Randy Van Beek was born in 1958 and raised in the Pacific Northwest. Interested in traditional realism, he sought out his own education, studying and practicing the techniques of his favorite artists. Most of his attention focused on 18th century Dutch and Austrian masters and the 19th century American painters, particularly the Hudson River School Group. His work has evolved into a unique style truly his own, but the influence of the masters is evident. He uses many of their glazing techniques and transparent layers of colors and uses light to create optical illusions and depth.
DUSTIN VAN WECHEL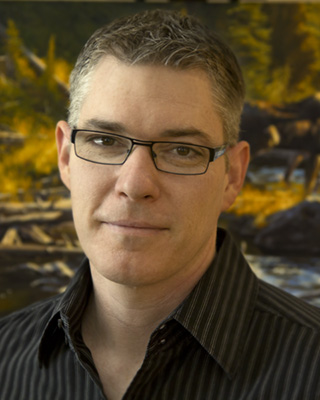 Since 2002, Dustin has earned numerous distinctions including the 2004 Wyoming Conservation Stamp Art Competition, the Wildlife Award and Teton Lodge Company Award at the 2006 Arts for the Parks competition, and he's been featured in several leading art publications such as Art of the West, Western Art Collector Magazine, Southwest Art, The Artist's Magazine, The Pastel Journal, and Drawing Magazine.
In just his second year participating in Masters of the American West show, Dustin was honored to receive the 2015 'Bob Kuhn Award for Wildlife'. His work has been exhibited all throughout the U.S., in one-man shows, major art exhibitions and museums including the National Museum of Wildlife Art, the Autry National Center, the Buffalo Bill Historical Center, the Booth Museum and the National Cowboy and Western Heritage Museum.
JON VAN ZYLE
Jon Van Zyle of Alaska was born in 1942. Much of his artistic inspiration has come from his Arctic adventures surrounding his two-time participation in the Iditarod Dog Race. In 1979, he was named the official Iditarod artist. He was inducted into the Iditarod Hall of Fame in 2004. A book of his life and art, The Best of Alaska - The Art of Jon Van Zyle was published in 1990. In addition, Jon has illustrated many children's books and his images have been used by Lennox for collectors plates, mugs and music boxes.
YVARAL VASARELY
Jean-Pierre Vasarely professionally known as Yvaral, was a French artist working in the fields of op-art and kinetic art from 1954 onwards. He was the son of Victor Vasarely, known as the father of the optical art movement. Yvaral studied graphic art and publicity at the Ecole des Arts Appliques between 1950 and 1953. In 1960, Yvaral co-founded the Groupe de Recherche d'Art Visuel (GRAV). In 1975, he coined the phrase Numerical Art to describe artwork composed (or programmed) according to numerical rules or algorithms. From this time onwards, he used computers to digitally process and manipulate images, although the final images were always hand painted. He used this technique to produce several series of portraits starting from instantly recognizable images, such as the face of Marilyn Monroe, and processing them to the point where they become abstract compositions while the original image remained recognizable. He died in 2002 at 68.
IRINA VELCOVA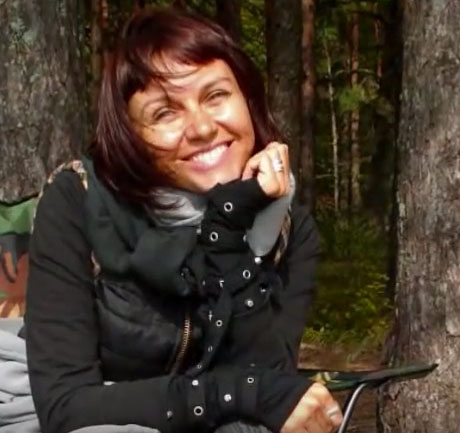 Born in the Soviet Union, Velkova was considered a child prodigy and by the age of 11 she had her first solo exhibition. She attended the famed St. Petersburg Fine Art Academy, and her graduate work was included in the permanent exhibition of the Academy Art Museum. Although still in the early stages of her career as an artist, Velkova has already received numerous awards for her work, including the State Presidential Award for outstanding achievement in fine art.
In 2010 she was selected as one of 100 Russian women to receive the Order of St. Ekaterina, given for outstanding achievement in the fields of art and science, as well as the high honor of the Medal for Outstanding Contribution to Russian Culture. Velkova has pioneered her own personal interpretation in each varying genre. Her myriad styles and techniques are evidence of her artistic virtuosity, and the accolades she has already received are a preview of the inevitable success to come.
MARY VICKERS
Mary Vickers was born and raised in a small village just outside London, England. Her earlier training made evident her predilection toward art. She immediately exhibited an extraordinary talent for capturing the many moods and emotions of the human figure. Mary's formal art studies were at the St. Martine School of Art where she worked under the best artists of the time. The aura of love which permeates the paintings of Mary Vickers is the most prominent characteristic of her work. Whether the subjects be children, sweethearts or mother and offspring, there is a tenderness and purity of love which exudes from the paintings and embraces the viewer with soul-searching tenderness. Perhaps this explains the overwhelming reception her paintings invariably receive from the critics and collectors.

LAURA VON STETINA
Laura Von Stetina's yard is filled with the flowers and plants she grows as subjects for her botanical and wildlife paintings. Her house is populated with the stray animals she has always welcomed. One notable was a stray cat that bestowed the family with kittens. Laura was so taken with their special nature that her sketches of them began to change, eventually sprouting wings! This was the inspiration for her series of winged kittens which are imaginatively enchanting as well as botanically and anatomically correct. (What do you mean kittens don't have wings?) Laura's impressive credentials include a solo exhibit at the Cleveland Museum of Natural History, participation in exhibits at the Cleveland Museum of Art, numerous awards from the Cleveland Society of Nature Artists among many others. Laura's love of nature has also included teaching and natural history museum work.
ALLYSON VOUGHT
Allyson Vought's love of Disney's Fantasia and the rich history of the Disney Studio were the inspiration for her first sculptures. Allyson began creating bronzes of her sculptures that were offered as limited editions through Disneyana and Disney World. Allyson created art tiles based on Bark's famous miserly duck, Scrooge McDuck and the feisty Donald Duck. Her most recognized works are 10 character panels which measure 10' long by 5' high and depict Warner Brothers animation thru the years.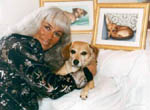 SUE WALL
Born in Cleveland in 1950, Wall is a Garfield Heights High graduate and earned her BFA and MFA degrees from Ohio University before moving to New York City and making a name for herself on the national art scene with detailed animal portraits, Victorian houses and colorful still lifes. Her awards and honors are numerous and include honors from the Cleveland Museum of Art's May Show and Gallery One's annual Masterworks in Miniature events. She has been included in publications such as Great Women of the 21st Century and Leading Intellectuals of the World - Millennium Edition.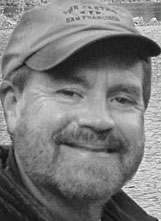 CURT WALTERS
Curt Walters of Sedona AZ is a plein air impressionist known worldwide for his impeccable interpretation of the Grand Canyon. Art of the West magazine was first to herald him as the Greatest Living Grand Canyon Artist. Walters was commissioned to paint the Canyon for the 75th anniversary rededication ceremonies in 1994. In 2003, he was chosen to paint the Powell Award for Arizona's former Governor, Bruce Babbitt. In 1987, the Nor Este Subdivision in Albuquerque NM dubbed one of its streets Curt Walters Court, in recognition for his contributions to the Arts in the Land of Enchantment.

JAY BRYANT WARD
Jay Bryant Ward grew up in Idaho with a love for drawing and a supportive family who encouraged his pursuits. At a young age, Jay's illustration work gained him an Honored Student Award and three national art awards for his paintings and illustrations all before leaving high school. He earned a BFA with an emphasis in illustration and studied under world-renowned painter, Richard Schmid.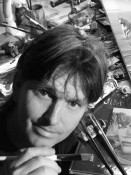 JIM WARREN
Even if you are not familiar with his name, you have undoubtedly seen the work of Jim Warren. His fine art paintings and personalized portraitures have been commissioned by a clientele list that includes world-famous celebrities and prominent business leaders, and his collaborations with marine life artist, Wyland, are widely acclaimed. His paintings have been seen around the world on billboards, large outdoor murals, set props for TV shows and fine art galleries coast to coast. Warren has illustrated over 200 book covers for major New York publishers, including titles from authors such as Arthur C. Clark, Clive Barker and Robin Cook. He has created collectible movie posters and magazine covers and numerous album and CD covers including the Grammy award-winning cover for Bob Seger's album, Against The Wind.
Born and raised in Long Beach CA, Jim (a self-taught artist) was moved by the work of Salvador Dali. Looking at Dali's paintings in Life Magazine, he realized his own art could be anything he wanted it to be. While influenced by Dali, Norman Rockwell, Andy Warhol, Rembrandt, Magritte, Monet, Peter Max and others, he set out to further develop his own unique style of painting. In 1986, he was commissioned to create a painting for another gifted individual, world-renowned recording artist, Prince. Jim was given very limited information on which to base the painting other than a one-page sheet containing 13 instructions such as, a fat man hugging a tiger and two men with hair shorter on one side, playing the tambourine. Jim was instructed, use your imagination, which, of course, he did. Upon completion of the painting he was told that Prince loved it. Currently, Jim focuses primarily on fine art paintings. Yet in spite of the strong, ongoing demand for these works, he has managed to find time to create two books: The Art of Jim Warren, and Jim Warren, Painted Worlds. Both contain clear and colorful representations of his works, many of which combine, the effect of the real mixed with a touch of the unreal.
MELVIN WARREN
Melvin Warren is the quiet giant of western art. He speaks through his magnificent paintings, telling of the magic moments when earth and sky and men come together in complete unity and understanding. Warren's love of the Southwest is deep, and his knowledge of the cowboy personal. His father, a ranch hand, moved the family frequently, which allowed Warren to store visual images to be used decades later in his brilliant paintings.Warren attended Texas Christian University as an art major following his World War II Army Air Corps service. Commercial art was his only choice when he left the university as, he says, "Paintings just weren't selling." He continued, however, to paint during every available moment. After several one-man shows, Warren left the field of commercial art to devote himself to fine art. Warren is now represented in collections throughout the United States, including that of the late President Lyndon B. Johnson, who commissioned 20 paintings from Warren. One of his sculptures resides in the Cowboy Hall of Fame.
Honors and awards, including a case full of medals from the Cowboy Artists, have been presented to Warren. He has three times won the Colt Award from his peers for best exhibit at the Cowboy Artist Annual Show. Rather than speak of all his honors, Warren instead speaks only of new ways to execute his paintings.
LAURI WATERFIELD
For over 20 years, Lauri Waterfield was a successful textile designer, creating artwork for clients such as Martha Stewart, Ralph Lauren, Waverly and Nascar. Now a fine artist (and an Orvis-endorsed fishing guide), her works have appeared in Southern Angler's Journal, the NC Wildlife Resources Commission Calendars and Wildlife Art News.
RICHARD JESSE WATSON
Richard Jesse Watson is one of our most noted artists/illustrators of children's books. His illustrations have won multiple national awards. Connoisseur has called his art breathtaking. The New York Times called his work enchanting and inspiring. And LA Times Magazine said the award-winning artist's technique echoed the realism of Durer.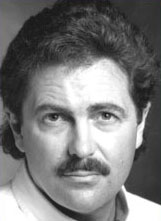 JOHN WEISS
John Weiss was born and raised in Ohio, the son of a draftsman with whom he credits his disciplined approach to art. As a child, Weiss always had the ability to draw. He developed his innate skill through high school art classes. On a trip to Maine, he encountered an exhibition of work by Andrew Wyeth, an experience that further stimulated his own desire to be an artist. He studied art at Kent State University, but left after two years to go into the landscape business. The attractions of art had become too much a part of him by this time, however, and he returned to drawing and painting - on a casual basis at first, but with more time and intensity as four years passed. Hand-in-glove with experience goes perseverance. His dedication paid off, and in 1977 Weiss began painting full-time, primarily in oil. Today, Weiss uses his art to support worthy causes in the area, and shows his work in a number of galleries nationwide. John Weiss' paintings of dogs and horses have an avid and loyal following. His works are owed by collectors worldwide including Queen Elizabeth.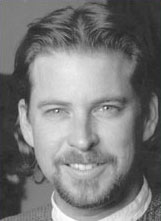 MORGAN WEISTLING
Morgan Weistling's masterful oil paintings of inspirational subjects and children draw you in and engage the imagination and emotions of the viewer. Working in a Los Angeles art supply store while attending art school, Morgan often showed some of his own work to noted artists whenever they came in. One such customer was a famous movie poster artist. As a result of their chance encounter, at the age of 19, Weistling began a notable career as an illustrator. He became well-known in the film industry for his illustrations whose amazing celebrity likenesses promoted movies and their merchandise such as Anastasia, The Santa Clause, Last Action Hero, The Lost World and countless action thrillers. The list of movie stars whose features Weistling has flawlessly captured reads like a stroll down the star-studded sidewalks of Hollywood Boulevard and his clients have included many major studios. Today, his limited-editions sell out upon release and his originals are especially prized.

DAVID WENZEL
Ohio wildlife artist David Wenzel has strived towards developing a style of art that captures the emotion of the wildlife or nature subjects that he studies. He combines carefully rendered detail with watercolor washes and sometimes, spontaneous effects to produce expressive portrayals of nature which are creative yet honest. In attempting to capture the mood of a wildlife encounter, David hopes to convey an appreciation of nature and the environment to the viewer.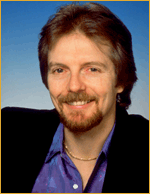 MICHAEL WHELAN
A native Californian, artist Michael Whelan has been interested in the imagery of science fiction and fantasy since his early childhood. He pursued art as his hobby throughout his school years and then as a major at San Jose State University. He graduated as a President's Scholar with a bachelor of arts in painting and went on to the Art Center College of Design in Los Angeles. Among Whelan's numerous awards are the HUGO, the World Science Fiction Award for Best Professional Artist, which he has won eleven times (seven times consecutively), and the HOWARD (World Fantasy) Award for Best Artist, (three consecutive times). In 1992, he won a HUGO in the new category of Best Original Artwork for his cover painting for the novel The Summer Queen. Whelan's paintings appear on the covers of many best sellers as well as on album covers for Michael Jackson and Meatloaf.

CHARLES WHITE
Born in Quebec, Charles H. White displayed an early interest in art and by the age of ten had won his first national art contest. He refined his artistic talents and business skills at Brigham Young University, after which he began a 20-year sales career and painted as a hobby. When income from his art exceeded earnings from his sales position, he became a fine art painter. Today, his award-winning originals are collected around the world.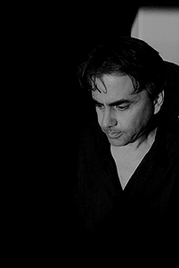 MARC WHITNEY
A native of southern California, Marc Whitney was born in 1955. He initiated his art studies at the Laguna Beach School of Fine Art, California (now the Laguna College of Art & Design, 1970-1983) and then went on to attend the Frudakis Academy of Fine Arts (1983-1987), the University of the Arts (1990) and the Pennsylvania Academy of Fine Arts (PAFA, 1987-1991), all in Philadelphia.
Whitney began his formal art education at age 14, when he received a summer scholarship to what is now the Laguna College of Art & Design, in Laguna Beach, California. Inspired by both the integrity and emotion inherent in realism, he went on to invest a decade in intensive classical training at the prestigious Pennsylvania Academy of Fine Arts in Philadelphia, Pennsylvania.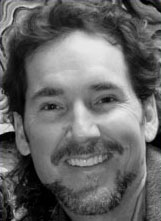 KIM WIGGINS
The bold, brilliant and heavily impastoed paintings of Kim Douglas Wiggins have been eagerly acquired by private collectors, corporations and museums for three decades. Yet his oeuvre continues to unfold like a time-lapse film of flowers, undulating with the same energy that he packs into each composition. From deep roots in his native New Mexico through the influence of three years in Europe and the inspiration of Expressionism, American Regionalism and Hispanic Folk Art, Wiggins has distilled the very nectar of his environment in canvases that capture the warmth and texture of subjects that are a part of his soul. Although primarily self-taught, he was encouraged to pursue his unique style through guidance and critique from regional masters. His only formal instruction came through a master's class at the Santa Fe Art Institute with his neighbor Henriette Wyeth. Wiggins often cites the influences of Wyeth's husband, Peter Hurd when discussing sources of influence on his work.
PAMELA WILDERMUTH
Pamela Wildermuth was born in 1947 and resides in California. She is a member of the American Academy of Equine Art, the Horse Artists Association, the Signature 16 Artist Society, and she is the current two-term President of Women Artists of the West. Two of Wildermuth's paintings were recently made into limited-edition prints. She was the artist on a collectors plate series recommended by The Bradford Exchange and she designed a bell jar sculpture for The Danbury Mint. Among her numerous awards are the coveted American Academy of Equine Art Founders Award and two Equine Image Publisher's Awards.
JOAN CORNISH WILLIES
Joan Cornish Willies started painting at the age of eleven. Today, she is a member of the Royal Society of Miniature Painters, Sculptors and Gravers of London, England, Miniature Artists of America, Miniature Art Society of Florida (honorary member) and the Washington Society of Miniature Painters, Sculptors and Gravers, the oldest miniature society in the United States. Joan paints commissions in her studio and teaches miniature painting to students aged 10 - 80.
EVAN WILSON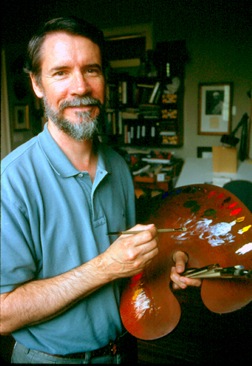 Evan Wilson was born in Tuscaloosa, Alabama, in 1953. He showed interest in art at an early age when University of Alabama art professor and family friend Richard Brough provided him with painting materials and inspiration. In 1971, Wilson enrolled in the prestigious North Carolina School of the Arts to complete high school. There he experimented with various styles of art. After high school, Wilson attended the Maryland Institute College of Art in Baltimore where he met his lifelong mentor, Joseph Sheppard, an internationally known realist painter. Under Sheppard's training, Wilson began his evolution as a realist painter. After college, Wilson studied at the Schuler School of Fine Arts in Baltimore. In 1978, he was awarded the Greenshields Foundation grant to study painting in Florence, Italy.
BARBARA WOOD
Ohioan Barbara Wood is a painter of mod figures, especially females, and genre scenes. She draws on her own life of raising three children for much of the subject matter. She also does lithography.
FRANK WOOTTON
The late Frank Wootton can be credited with giving aviation art a bold new direction, transforming the genre from illustration to fine art. A gifted young artist when WWII broke out, Wootton volunteered for the Royal Air Force, but was invited by the commander-in-chief of the Allied Air Forces to accept a special duty commission as official war artist to the R.A.F. and Royal Canadian Air Force. Thus, between 1939 and 1945, Wootton painted the conflict from the front lines of France to remote airstrips in Southeast Asia. His aerial scenes brilliantly recreated the threat of enemy fire, the split-second maneuvers of fighter planes and the triumph of victory. After the war, Wootton's paintings gained international recognition. His works hang in major aviation museums throughout the world, and he has painted numerous state occasions involving the R.A.F. and the Royal Family. In 1983, some fifty of his paintings were exhibited at the National Air and Space Museum in Washington, D.C. Despite his death, Wootton remains one the aviation's most widely respected artists.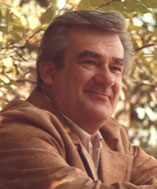 BOB WYGANT
Bob Wygant holds a special place in Texas and the Western heritage he has painted throughout his career. A quiet man of immense talent, his paintings come from his heart as much as from his brush. Breathtaking in his detailed and realistic approach, his images make time stand still...creating memories that offer the viewer a glimpse into a rich past that is relived through the artist's paintings. After majoring in art at the University of Texas in Austin, Wygant's first success was in commissions by some of the major Texas oil companies. His growing reputation resulted in his being offered a teaching position at the University of Houston, where he inspired multitudes of students for 16 years. He also worked with the internationally famous Houston Livestock Show in judging students' art and awarding scholarships... a way to give something back to the community. Wygant's magical use of acrylics earned him a reputation as a master of this medium. His paintings are vibrant, colorful scenes that allow the viewer to participate in the mood and emotion emanating from his subjects. He has always been driven to relay his love of the Western landscape and the many memories of the quiet, rural life through his paint brush.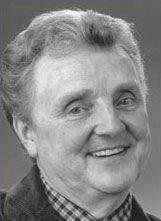 CHARLES WYSOCKI
Charles Wysocki was born in 1928 in Detroit MI. He always wanted to be an artist. He was drafted in 1950 and after his two-year obligation in the Army, he decided to trade in his rifle for a paintbrush. So Charles attended Art Center in Los Angeles (it is now in Pasadena) on the G.I. Bill. After completing his studies, and majoring in design and advertising illustration, Charles joined the staff of freelance artists at McNamera Brothers in Detroit. Moving to the West Coast, Charles formed an advertising agency with three other artists called Group West. His clients included General Tire, Unocal, Carnation, Chrysler, United California Bank, Otis Elevator Company and Dow Chemical. Then he met his wife to be, and she unleashed the primitive artist that was buried within him. Elizabeth's family was one of the first to settle in the San Fernando Valley and Charles was enamoured by the simplicity of this farm life and its wholesome values. This was a major turning point for him...and it was the beginning of Charles, the primitive artist. After Charles did a one-man show at which he sold every painting in this style, he decided to leave commercial art for good and focus on his Americana art. For most of the 1960's, he made a good living off of the original paintings he sold. In 1972, Charles started his relationship with AMCAL. Together they published the first Americana Calendar. In 1979, Charles published his first limited edition print with The Greenwich Workshop. He also traveled around the country and made personal appearances at galleries all over the United States. Charles won many awards for his work including one he is most proud of, receiving the medal of honor from the National Society Daughter's of the American Revolution, the society's highest national honor. Charles published two books during this time. He was also invited to the White House Independence Day celebration in 1981 (for which he did a painting that supposedly still hangs there). He died in 2002.
HIRO YAMAGATA
Originally from Miabara, Japan, artist Hiro Yamagata has achieved amazing success world- wide for his contemporary art. He began his artistic studies in 1972 at L'ecole des Beaux Arts in Paris. Upon completing his education, he had his first European tour throughout Austria, the United Kingdom, Italy and Germany. In 1978 Hiro moved to Los Angeles. He then toured the U.S. for seven years. After spending twelve years achieving commercial success with his paintings, Yamagata had completely changed his style, becoming known for his laser-light installations. His studio became an art laboratory where he combined art and science to push the boundaries of art. His works remain highly collectible.
ED YANOK
Ed Yanok was born in Ohio in 1952. He has shown his work at Malone College and won Gallery One's Buyer's Choice Award for Masterworks in Miniature 2003 and 2006. Wildlife Art Magazine featured his work in 2001. He was third place winner in the 2006 Federal Duck Stamp Competition.

VICTORIA YING
Disney Artist Victoria Ying was raised in Southern California. During middle school she'd already made up her mind that she wanted a career in the arts, and went on to attended Art Center College of Design in Pasadena, California where she majored in Illustration with a minor in Entertainment Design. In her current role as a Visual Development artist for Walt Disney Animation Studios, she has created thousands of concepts, including numerous characters designs, environments and character costumes for films.
CAO YONG
In 1962, Cao Yong was born into hardship in China. During the Cultural Revolution, his family was singled out for harsh treatment by the authorities because of their previously distinguished background. It was through drawing that Cao Yong found peace and consolation in those difficult years. At age eleven, he began studying with a noted artist from Beijing. In order to buy art supplies, he often pawned his clothes and skipped meals. Yet it wasn't just poverty that Cao Yong had to contend against; discrimination from his community dogged the young artist daily.
At age sixteen, he took the highly competitive National Entrance Exam of Art Universities, scoring the highest marks in five provinces. Still, all the universities rejected him because of his family background. A year later, he took the exam again and was finally admitted to Henan University. Always an outcast in the ideology-dominated environment, Cao Yong had to face constant persecution even as a university student; nonetheless, he excelled in his art classes and received his BFA in 1983. After graduation, Cao Yong became the youngest art professor at Tibet University. During his seven years in Tibet, Cao Yong's now-legendary experience resulted in a remarkable series of paintings, which was exhibited at his first one-man show in Beijing in early 1989.
In 1994, searching for tougher challenges and a bigger stage, Cao Yong immigrated to the United States. Inspired by the free-spirited American people and the diverse and energetic society, the artist began what was soon to become his most prolific outpouring of work.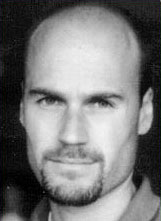 CHRIS YOUNG
Chris Young was introduced to The Greenwich Workshop by veteran Greenwich artist James C. Christensen who elegantly describes the striking uniqueness of Young's art this way: Chris' art allows us to see the ordinary in an extraordinary way. His ultra-realistic paintings are actually abstractions created with an exquisite combination of light, detail and color which compel the viewer to look at the artist's paintings again and again to consider the beauty of simple objects. Young's art reveals two primary artistic influences: Zen art and design and early Spanish and Dutch still-life painters. His highly detailed, well-crafted paintings create a calm, meditative feeling based on order and simplicity. A trip to Young's studio reveals a treasure trove of natural objects including bird's nests, exotic shells, dried flowers and other objects which the artist arranges for drawings, watercolors and oil paintings. Young reflects about his work: I am captivated by nature's grand design. As we take time to carefully look at seemingly ordinary natural objects, an incredible beauty and harmony is revealed.
MICHAEL YOUNG
Michael Young's interest in art began as a child, but his formal art training did not begin until he went to art school in Salina KS. After graduating, he worked in several architectural art studios and studied portrait painting. He then opened his own studio - painting portraits, murals and many other types of artwork. He moved to New York City in 1978, where he studied at the prestigious Art Students League, the training ground for so many of America's great painters and sculptors. At the same time, he was a studio artist for Red Rose Art and Andrew Kolb & Sons Gallery on Madison Avenue. Longing to combine his talent and love of illustration with his fascination for the nightlife and fashions of the past, Young created the unique style for which he is nationally-recognized.
PACO YOUNG
A true outdoorsman of the American West, Paco Young's oil and acrylic paintings convey the wild beauty of his surroundings in Montana. Paco's art is featured in the book, Painting Birds Step by Step and The Best of Wildlife Painting. He was named one of the Top 100 Artists at the Arts for the Parks Exhibition in Jackson Hole WY. Paco died in 2005.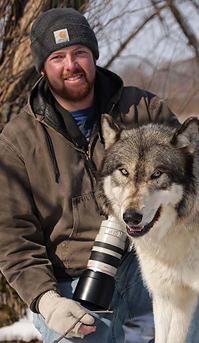 AARON YOUNT
Yount is an artist who works in a realistic style to depict wildlife and their habitats. He is a member of the Society of Animal Artists, Illinois Art League, Audubon Society, Cornell Lab of Ornithology and Parklands Foundation. Through his work, Aaron strives to establish an intimate connection between the viewer and his subjects.
This connection runs in the family as Aaron is related to Harry Yount, the first park ranger of Yellowstone National Park. He was appointed the park's first gamekeeper at the preserve in Lamar Valley, established to curb the loss of wildlife to hunting. As the "father of the ranger service," Harry is credited with setting the service and performance standards for today's park rangers nationwide. Each year, the Harry Yount Award is given to an employee of the National Park Service for their overall impact, record of accomplishments and excellence in traditional ranger duties. The award is considered the highest honor bestowed on a park ranger.
ELMER ZARNEY
A Clevelander, Elmer Zarney was the recipient of the 2004 Lifetime Service to the Arts Award by the Medina County Arts Council and in 2006, Elmer and his wife, Betty, were chosen to be honorary chairmen of Art Under the Stars, the U.S. Air Force Band of Flight performance sponsored by the Medina County Performing Arts Foundation. He was a commercial and fine artist. He and his wife owned and operated a commercial art business (Zarney Graphic Artists) in Medina for 35 years, and in semi-retirement they had a studio and gallery for fine art on Hilton Head Island SC for nine years. Elmer died in 2007.
JESSICA ZEMSKY
The tender side of life is Jessica Zemsky's primary interest; she paints it with a loving, delicate understanding. Along with a diverse and vivacious palette, her paintings have an animated spontaneity that passes onto their viewers. From her foundation of artistic strength, Zemsky's artistic stature is ever growing.
Born and raised in New York City, Zemsky studied at the Pratt Institute of Art, graduated with top honors, and, she says, "took art everywhere in New York that offered classes." She is a founding member of the Western Rendezvous of Art, the Plein Air Artists of America and the Pastel Society of America. Her paintings and portraits are in private collections and museums in America and Europe.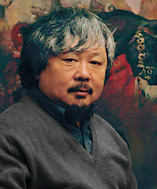 HONGNIAN ZHANG
Born in Nanjing, China, Zhang's artistic training began at age nine. From the beginning, it was obvious the young man was an outstanding talent. As a top student in his mid-teens, the artist was accepted to the Central Art Academy Affiliated High School in Beijing. After graduation, however, the Cultural Revolution closed the schools. At this point, Zhang was sent with his class to do forced labor for four years in a remote countryside of China. Returning to Beijing in 1973, the talented artist became the youngest member of the Beijing Art Academy. In 1979, Zhang was, again, the youngest member ever elected to the All China Artists Association. Leading the "Scar" art movement, an important, artistic period in China exposing the painful memories of the Cultural Revolution, three of Zhang's paintings were acquired for the Chinese National Art Gallery's permanent collection. In 1984, the artist was accepted to the highly acclaimed and selective MFA program at the Central Art Academy.
In 1985, Zhang came to America to continue his study in art and was represented by New York's Grand Central Gallery. The artist participated in the gallery's acclaimed 1986 show, Realism from China, the first exhibit to introduce Chinese oil painting to the Western world.