Artist Biographies - K-O
ARTIST BIOGRAPHIES
Kaatz - Kaz - Keathley - Keene - Kelly - Kelso - Kennedy - Kieffer - Kinkade - Kinkade, Z. - Kirchner - Kodera - Kosak - Kote - Kouba - Koury - Kramer-Cole - Kromschroeder - Kuck - Kuhn - Kungl - Kupka - Labouri - Laessig - Lague - Landry - Lane - Latham, B. - Latham, K. - Latham, R. - Langan - Larson - Lawrence, K. - Lawrence, R. - Lawson - Lawton - Leach, F. - Lee - Leach, J. - Leathers - Lefcourt - Liess - Lela - Liang - LoGrippo - Long Soldier - Linden - Linn - Longley - Lovell - Loveless - Lubeck - Luce - Lyman - Lynn - Lyon - MacArgel - Machetanz - Mann - Marquez - Marris - Marschall - Martin-McGuire - Mayer - Mays - Maitz - Mathios - Mayol - McCarthy - McClung - McGrath - McKinney - McMasters - McMichael - McPhie - Meger - Mezak - Mihalik - Milhomme - Miller - Mirkovich - Mitchell - Modlinski - Monti - Morgan - Morisue - Morrison - Morrissey - Moses - Moss, G. - Moss, P. - Moulton - Mueller - Mullally - Mullane - Mullen - Mulligan - Mumm - Murk - Murray - Myers - Nelson, C. - Nelson, H. - Nelson, R. - Newcomb - Newell - Nicol - Noah - Norlien - Odum - O'Hara - Okonkwo - Olson - Orlando - Owen
---

LYNN KAATZ
Internationally-recognized artist Lynn R. Kaatz grew up in Elyria, ultimately becoming one of Ohio's most revered painters of nature. Extremely versatile in a variety of media, his subjects have included commissioned works, sporting scenes, wildlife, landscapes, puppies, dogs, songbirds, seascapes and Americana. Many of his images have been licensed as figurines, limited edition prints and collector plates. A dedicated conservationist and outdoorsman, Kaatz's paintings offer the realism of an educated and artistic eye. He has traveled extensively to experience, understand, enjoy and record nature. "I want my viewer to become part of the images I create, recall favorite memories and learn about the outdoors," said Kaatz. "The health of our wetlands and wilderness areas is important to our character as a nation and hopefully," said Kaatz, "I can contribute to their preservation through my work." Lynn Kaatz attended Ohio State University, later graduating first in his class from the Cooper School of Art in 1968. Next he enjoyed a successful career with Buzza Cardoza (a division of Gibson), greeting card publishers of Anaheim, CA. In 1972, he began working as a freelance artist. During his six years in California, he earned numerous awards for fine arts, illustration, packaging design, advertising and photography. He learned versatility, experience and discipline, and soon he was ready to dedicate himself to a full-time career as a painter. In the decades that followed, Kaatz carved a reputation as one of the country's leading artists, amassing numerous honors including two Ohio Duck Stamp awards, special recognitions from Ducks Unlimited and the Kentucky Duck Stamp award. Wintering in Florida gave him an opportunity to explore seacoasts and marshes, and he settled in his southern home, returning occasionally to Ohio for special shows and exhibitions. Kaatz's rustic reminiscences of a bygone era are now published as signed giclée canvases by Gallery Giclées.

ROB KAZ
Following graduation from University of Central Florida, Rob began working for a number of small animation studios. At that time, Disney had recently relocated their Florida-based animation studios to California which left behind many animators in Central Florida who chose not to uproot. As a result, Rob found himself working "alongside quite possibly the most talented artists I've ever known, right there in those small studios. Their influence was invaluable." While working alongside other world class artists, Rob had the opportunity to work in many areas of film. In particular, the time spent in character creation and environments heavily influenced his painting style. For some time, Rob worked as a character artist for Electronic Arts (EA Tiburon) creating human likenesses in games such as Madden and NCAA football.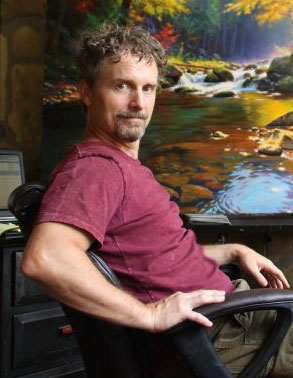 MARK KEATHLEY
Mark Keathley (born 1963) grew up on the family farm in East Texas and loved romping through the woods and across open fields. He spent most of his spare time outside chasing lizards, and trying to catch that illusive grand-daddy large mouth bass. It was here, in this environment, where he first spied his mother's oil painting box in the attic of his country home. He had drawn pictures voraciously since age five, but the paints offered a new challenge that he thought he was up for at age eleven. After a very disappointing start, he didn't give up, and continued trying, often painting well into the night as a teen. He later attended a small one man show put on for a friend in his college art class and saw, for the first time, someone selling artwork. He was nineteen, then, and this was all it took. His renewed interest in painting and determination to learn more, kept him busy twelve to fourteen hours a day, six days a week, and within a year found that many folks were beginning to collect his work.
LISA KEENE
Throughout the history of The Walt Disney Studios and its unparalleled role in shaping the course of animation in film, few artists have been able to contribute on the scale and scope that Lisa Keene has over the last 28 years. After studying art at USC and The Art Center College of Design, Lisa went on to become a major artistic influence in some of the most beloved Disney Classics of all time. Her first role with the studio was as a Background Artist for The Black Cauldron (1985) and her career as a Background Painter, Stylist, Character Designer, Visual Development Artist and Art Director has since spanned four decades. Her resume includes such films as The Lion King, Beauty and the Beast, The Little Mermaid, The Rescuers Down Under, Princess and the Frog, The Hunchback of Notre Dame, Tangled and many more. She also served as the Animation Art Director for Disney's modern fairytale Enchanted.
KAREN KELLY
My life experience and pleasures are translated through my work as an artist and photographer. I have been compelled by the innate power of the horse and its elegant beauty since childhood, striving to capture the raw energy and motion as well as the unique emotional connection between not only man and beast, but man and earth. Shooting photos digitally has proven to be invaluable in capturing rare moments of raw, textured forcefulness. Continuing with a vision, I work digitally to bring out the drama in a partial, painterly manner hoping to invoke feelings of an almost musical sense of connectedness.20 years of experience also include a strong background in graphic design, traditional art, artdirection, and four years of teaching at the Art Institute in Denver.
MARK KELSO
Mark Kelso was born in 1967 in Indiana. He majored in painting at John Herron School of Art. His art has been exhibited and sold globally. In 2002, his art appeared in a special exhibition at the National Geographic Society in Washington D.C. He is an inductee of the International Society of Animal Artists and has been featured in numerous magazines including Wildlife Art and USArt. He was named best of show at Carmel's International Arts Festival and the Northern Wildlife Art Show; and he was featured artist at the Beauty of Formosa, Taiwan Museum of Natural History.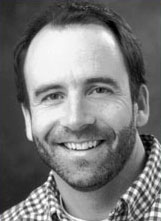 SCOTT KENNEDY
Born and raised in Colorado, Scott Kennedy got an early start in art. His mother was an artist, and she began teaching him about line, color and perspective when he was three. Today, Scott's art is collected across the United States and in thirteen countries around the world.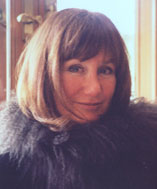 CHRISTA KIEFFER
Christa Kieffer was born in Germany. An intuitive kindergarten teacher recognized her potential and provided her with a quiet place to draw and paint. The artist studied extensively throughout Europe, then moved to the United States to attend the Art Center College of Design in LA. Working primarily in oil on canvas, Kieffer used glazes to create a luminous look and feel to her paintings. She was especially enchanted with the Belle Epoque era in France. She lived in California for many years.


THOMAS KINKADE - 1958-2012
Thomas Kinkade is widely regarded as the foremost living painter of light. His complex technique bears great kinship to a little known group of nineteenth century American painters known as the Luminists. As Kinkade puts it, "Like the Luminists I strive for three visual aspects in my work: soft edges, a warm palette and an overall sense of light." Kinkade's mastery of these three seemingly simple aspects gives his paintings the warm glow and idyllic softness for which he is known. This special "Kinkade Glow" might help explain his enormous popularity as an internationally published artist. Thomas Kinkade was born in 1958 and grew up in the foothills of the Sierra mountains. From the age of four his calling as an artist was evident, and by 16 he was an accomplished painter in oil under the apprenticeship of well-known California painter Glenn Wessels. After studies at the University of California, Berkeley, and Art Center College of Design in Pasadena, at age 22 he personally created over 600 background paintings for the animated feature film Fire and Ice. While at work on Fire and Ice, Kinkade and fellow artist James Gurney adventured across America aboard boxcars, recording their experiences in sketches. Kinkade and Gurney subsequently authored a best-selling art instructional book based on their adventures entitled, The Artist's Guide to Sketching. In 1983 Thomas Kinkade left the film industry to pursue his vision as a painter of light-filled landscapes. Since then, his career has been documented in such well-known magazines as Architectural Digest, American Artist, Lively Arts and Leisure, Worldwide Challenge, U.S. Art, Southwest Art and Weekend. He is a regular guest on radio talk shows and has also made a guest appearance on ABC's popular network show Home, starring Gary Collins.
ZAC KINKADE
Zachary Thomas Kinkade, Thomas Kinkade's nephew, was born in 1992 and has been passionate about art his entire life. Beginning when he was 11, Zachary began entering and winning national and regional art competitions and shows. Deciding that art was his calling, Zac submitted a portfolio to the Fort Worth Academy of Fine Art and was accepted to the school in preparation of formal university training in the arts. During this time, Zac also attended Tarrant County College to study art and most significantly began working with his "Uncle Thom" and apprenticing at the Thomas Kinkade Studios to explore his own aesthetic vision. Zac Kinkade continued these relationships while attending Cornell University in Ithaca, New York, where he eventually graduated with honors from that academy's prestigious School of Art and Architecture. During the summers in Ithaca, he illustrated for the underground magazine Kitch and in his junior year was recognized by the Le Bal Gallery in France where his conceptual works on the theme of "War and Beauty" were accepted for inclusion into their prestigious annual publication La Topographies La Gurre. Again, following in his uncle's footsteps and in service of his own life as a painter, Zac now attends Art Center School of Design in Pasadena studying as his Uncle before him in this internationally known and highly ranked University. Zac has taken a position as a resident artist in the Thomas Kinkade Studios and will add his hand toward finishing the work and vison of his uncle and mentor, Thomas Kinkade, all the while creating his own legacy with pencil and brush.
LESLIE KIRCHNER
Self-taught, Leslie Kirchner was born in 1964 in California. Her work has been featured in Wildlife Art Magazine, Antelope Valley and Lifestyle Magazine. She was the featured artist in the 2005 California Open Wildlife Art Festival and, in 2002, she was a finalist in Artist Magazine's art competition. She is the winner of numerous awards and is a member of the Society of Animal Artists, Women Artists of the West and the Kentucky Wildlife Art Exhibition.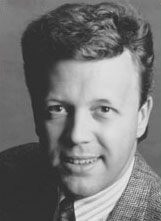 CRAIG KODERA
Craig Kodera is an airline pilot. Thus each of his paintings reflects an intimate knowledge of flight. I paint what I see, he said, and my office window is at 35,000 feet. Kodera was raised in an aviation family, which included an uncle who flew with the famous Doolittle Raiders during World War II. At an age when most teens were trying to ace the driver's test, Kodera had earned his private pilot's license. A love of painting also came early. Kodera started seriously studying it at fourteen. He graduated from UCLA with a degree in mass communications and spent a year as a commercial artist before joining the Air Force Reserve where he was assigned to the Air Rescue Service and then the Strategic Air Command. There his knowledge of air war history grew while he logged thousands of flight hours. Eventually Kodera left the service and joined American Airlines. Today, his artwork is part of the Smithsonian Institution's National Air and Space Museum permanent collection and hangs in many museums. He is also the charter vice president of the American Society of Aviation Artists, a member of the Air Force Art Program and he serves with the Los Angeles Society of Illustrators.
Born in Albania, Josef Kote is a skilled and discerning interpreter of color harmonies, light and mood. The core of Kote's work is based on expressing feelings and emotions.
His bold brushwork and sweeping strokes of vibrant colors are applied more often than not with a pallet knife, while other areas of the canvas are left monochromatic and devoid of detail, creating a negative space that lets the eye drift to infinity. While known for his landscapes, he finds the challenge of figure work very exciting, and his aim is to push boundaries of previously executed works, introducing a new freedom of expression through artistic diversity.
"Art to me is so special. It's a passion and purpose; it is the essence of my being. It wasn't easy to drop everything and travel across the world to pursue my dream, but I did, and I am thankful for every experience and the opportunities I've had. My interest in art began at an early age and as a young boy, born and raised in Selenice, Vlore my dream was to be an artist. I was 14 when I first left my parents' home to attend boarding school to study art."
In 1988 Kote graduated from an eight-year art program at the Academy of Fine Art in Tirana, Albania, with diploma in painting and scenography. Kote began his professional career as a scenographer at the Petro Marko Theatre in Vlore, but grew restless and traveled to Greece, where the warmth of the Mediterranean sun and brilliant light infused his paintings with a more impressionistic air. From there he moved to Toronto, where his urban scenes and snowscapes took on an expressionistic feeling. A move to New York caused his colors to become bolder.
Highly prolific, working long hours each day, he is never satisfied, continually seeking and constantly growing with every new painting: "I pour myself onto each painting I create and every time the motivation is finding the light."
His works are among the most sought-after by Gallery One collectors.
LES KOUBA
Les C. Kouba's artwork has touched a generation of wildlife and outdoor enthusiasts. His work is precise and true to life. Known as the dean of Minnesota's wildlife artists, Les is a self-made man who describes himself as 52 percent businessman and 48 percent artist. I've made my way in this world by following three principles: First, pick the thing you like to do best; then, learn everything you can about it; and finally, be willing to work harder than anyone else in that field.
STEPHEN KOURY
Stephen Koury was born in 1957 and resides in Florida. He received both his Bachelor's and Master's Degrees from the University of Wyoming. His accolades include being chosen for the Arts for the Parks National Top 100, the Florida State Turkey Stamp and twice winner of the Florida Ducks Unlimited Artist of the Year. Clint Eastwood and Kenny Rogers are known collectors of his work.
JULE KRAMER-COLE
In 1992 Julie Kramer Cole was nominated and selected to the Colorado Institute of Art Hall of Fame. Specializing in painting art, prints and posters about the American West, she began her career as a freelance fashion illustrator. Kramer Cole has received national acclaim by winning numerous awards for her art, prints and posters. Through marvelous and unusual composition, as well as a rich, natural artistic talent, Julie Kramer Cole is able to present the viewer with a slice of Western life that goes far beyond the expected or the ordinary. Her use of soft, clean colors lends purity to her art, prints and posters and allows the drama and emotion to shine through in a serene and thoughtful way.
LEE KROMSCHROEDER
Lee Kromschroeder of California received his BFA from San Francisco State College. He was the recipient of the Golden Giggle award at the first MasterFools exhibit at Gallery One. Other awards include his selection as National Wildlife Federation's Stamp Print Artist of the Year and Featured Artist at the Pacific Rim. His work has been exhibited at Leigh Yawkey Woodson's Birds in Art and has been featured on the covers of Environmental Southwest and This Month. Wild Wings publishes his work.
SANDRA KUCK
Sandra Kuck's nostalgic settings and angelic children evoke memories and emotions. She was recently commissioned by the National Archives in Washington D.C. for a series commemorating American women. It was during her education at UCLA and The Art Student's League in New York that Sandra realized her love for painting children. She has been honored with the National Association of Limited Edition Dealers' Plate of the Year, Print of the Year and Artist of the Year awards. Since 1983, Sandra has been honored each year with awards from NALED, including an unprecedented six-time honor as Artist of the Year.
BOB KUHN
Bob Kuhn lives in Arizona. Famous for his distinctive acrylic paintings of wildlife, Mill Pond Press has published his art since 1997. Fellow artist Robert Bateman said of Bob, In the two most important areas of wildlife art, Bob Kuhn is the peerless champion. First, he is the best living artist in the area of understanding animals and their movements. Secondly, in the realm of technique of both drawing and painting, he has a sense of flair, spirit and grace that literally soars. Kuhn's artwork is the subject of the book, Wild Harvest - the Animal Art of Bob Kuhn and he is featured in The Big Five and The Art of Bob Kuhn. He was honored as the Distinguished Wildlife Artist by Leigh Yawkey Woodson Art Museum.
MIKE KUNGL
After completing art and design school, Mike Kungl applied his graphic design education to a successful career in advertising. After nearly two decades creating award winning logos, package designs and illustrations for companies such as Panasonic, Johnson & Johnson, Toshiba and Nissan Motors, Kungl left advertising to focus on fine art. Quickly, his success on one coast led to recognition on another. Within just two years, the California artist was selected to create the official artwork for Miami Beach's 25th annual Art Deco Weekend. That Miami honor was just one of many in a succession of developments that highlight Kungl's growing reputation as a recognized collectible artist across the country and around the world. In addition to strong domestic sales, Kungl's works have a growing audience throughout Europe, Japan and Australia. His work is featured regularly in magazine articles, how to books and television shows.


MIKE KUPKA
The art of illustration is multifaceted and requires extensive training as well as artistic ability. It is only natural for a great illustrator to be able to switch styles with little effort, growing an incredible portfolio and several types of artwork that garner attention. This is apparent when you see the work of Mike Kupka. Whether painting well-known rock stars like Ozzy Osbourne, adding new depths to classic horror characters of Frankenstein and Dracula or creating amazing depictions of the Disney villains, Kupka's affinity for the darker characters in life has developed into quite a scary portfolio. As with most artists, the desire was there to draw early on. He would wait all week for the Sunday comics and eagerly copy the latest Beatle Bailey. Today, Mike's artwork captures more than a likeness of the characters he paints. His work creates old world flair, bringing together all the ingredients necessary to make a painting work. With soft lines and a rustic palette, the villains he depicts show a great range of emotions whether it is Captain Hook's eyes boring into you or Cruella dreaming about the newest batch of puppies for her next fur coat. One thing is for sure - you know that the characters he renders are glad to be bad.
SUSAN LABOURI
Susan Labouri was born in 1951 in California and raised by her artist mother at Big Bear Lake in the San Bernardino Mountains. She found it natural to draw the subjects she loved and was surrounded by - wildlife. Primarily self-taught, she studied with Carl Brenders, Robert Bateman, Terry Isaac and John Seerey-Lester. Her work has been featured at the Leigh Yawkey Woodson Art Museum, California Open Wildlife Festival, Reflections of Nature and others. She has won numerous first and best in show awards. Her work is featured in Best of Wildlife Art II.
ROBERT LAESSIG - 1913-2010
Robert Laessig was born in New Jersey in 1913. He attended the Textile Design School of Plauen in Germany for five years and specialized in the study and painting of flowers. He was a textile designer until World War II when he served with the 13th Air Force Historical Section as a combat artist. Later, he studied at Art Students' League in New York City. An opportunity to become an art consultant brought Laessig to Cleveland where he lived for decades. Laessig has won prizes at the Butler International Art Show in Youngstown OH and also the annual May Show held at the Akron Art Institute. He was presented a distinctive award for the best watercolor in a show and an abstract painting was purchased for the Cleveland Museum of Art at the time of the 1959 Cleveland May Show. He has exhibited at the American Embassy in Norway, designed the official White House Christmas Cards for five years during the Johnson Administration, won the Ohio Watercolor Society Gold Medal and won the Winsor & Newton Award. He also earned the top award in the National Academy of Design Exhibition, National Academy Galleries, New York City. His images are published by Gallery One.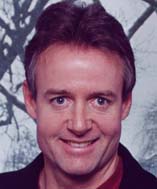 MARK LAGUE
The fast-paced pulse of urban life is the recurring theme in many Mark Lague paintings. His canvases capture the overall spirit of the city in loose, dynamic brushstrokes. He considers the shapes that make up the city environment a beautiful, yet abstract, composition just waiting to be put on canvas. From Canada, Lague made the journey from a childhood talent to a very successful career as an animation artist at a top studio. The artist's desire to paint on his own full-time came in 2002. He considers his technical experience in color, handling of paint and knowing the importance of values as the solid foundation for his success. He works primarily in oil, but also favors watercolor. He has won many awards, including the 2002 Award of Excellence from the Oil Painters of America.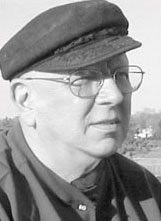 PAUL LANDRY
The work of Paul Landry can brighten a room by its presence alone. Now one of the most popular nostalgia artists in the U.S., Landry was born on the coast of Canada, Nova Scotia. The grandson of two sea captains (one Scottish, the other French), it was inevitable that he, too, turn to the sea. As a youth, he worked with fishermen, helping them pull up their nets and traps, but he was never far from his sketch pad and camera. Later, he attended Nova Scotia College of Art and the Art Students League in New York City. He settled in Connecticut, where he taught at Westport's Famous Artists School and wrote the popular textbook On Drawing and Painting. His second book, The Captain's Garden: A Reflective Journey Home Through the Art of Paul Landry, was published to unanimous praise in 1996. His third book, At the Heart of Christmas, published in 2001, was an instant sell-out.

MIA LANE
Mia Lane was born in 1955 in Hamilton, Ontario. She graduated from Sheridan College with a graphic design and technical illustration degree. Her work has been featured in numerous magazines including Art Impressions, The County and USArt. She was awarded the People's Choice Award five times at the Art in the County Show and designed four postage stamps (Dogs of Canada) for the Canadian postal service.
BONNIE LATHAM
Bonnie Latham, an artist in her twenties, began her art career at a very young age. Inspired by her creative family and their love of the outdoors, she paints nature, landscape, animals, birds and people. She works in watercolor, acrylic, oil, inks and charcoal, but watercolors have become her medium of choice. She works in an assortment of sizes and formats, ranging from larger miniature paintings to very small miniature paintings rendered at less than one square inch.
KAREN LATHAM
Karen Latham is a watercolor painter of wildlife and nature subjects. Her passion for the environment is evident in her expressive artwork. Her paintings are exhibited and collected around the world. Her success in miniature events is well known and includes awards in the United States and England. Among them are Arts for the Parks (Mini 100 Region 1 winner), People's Choice Top 100 & Mini 100 and the Hiram Blauvelt Museum (Award of Excellence).
REBECCA LATHAM
Rebecca Latham is a realistic wildlife and nature painter working in finely detailed watercolors. Her works range from large scale formats to small paintings. Rebecca's artwork and paintings are exhibited extensively in galleries and shows across the United States and abroad. She holds memberships in numerous prestigious fine art societies around the world.
THOMAS LANGAN
Thomas Langan was born in 1942. A self-taught artist, his first carvings were decoys, known as gunning birds and his style was influenced by the functional design of early American decoys. Tom began carving full-time at age 35 when his subjects grew to include domestic, farm and forest animals, trade signs, whirligigs, salt water fish and weather vanes. Most pieces are life size or larger. Tom's Whistling Swan is in the permanent collection of the Museum of American Folk Art in Manhattan. His work has gone on world tours including exhibitions at the Smithsonian Institute and at American embassies in Moscow and Bolivia.
JUDY LARSON
Judy Larson works in the rare and demanding scratchboard technique. Working on smooth Clayboard, a board with a white china clay surface, she paints her subject solidly with black India ink. Then, using an X-Acto knife and blades that she changes every few minutes, she scratches out magnificent detail. Two themes predominate, and often converge: the precarious balance of wildlife in today's environment and the fate of Native Americans whom Larson especially admires for their intuitive understanding of ecological balance. After receiving a BS in Commercial Art from Pacific Union College in California, Judy spent 17 years as a commercial artist, illustrator and art director. In addition to limited edition fine art prints, her work has been published in two books, Hidden Spirits: Search-and-Find Scenes from the American West and The Spirit Within.

KATHY LAWRENCE
Kathy Lawrence grew up and studied art in New York City. Her earliest childhood memories are of happily painting alongside her mother in her studio, using her mom's best sable brushes and paints. Today, like her famous mother, Lawrence is well known to collectors for her paper doll books. She often modeled for her mother, artist Queen Holden, whose paper doll books from the 1930s to the 1960s are highly collectible and are still being reproduced today.
Today, the charming illustrations of Kathy Lawrence have been included in the Society of Illustrators' prestigious Annual of American Illustration. Lawrence has painted for a major greeting card company for many years, and her artwork has also appeared on collectors' plates and giftware. Among her portrait commissions is the official portrait of former Los Angeles mayor, Thomas Bradley.
ROD LAWRENCE
Born in 1951, Rod Lawrence lives in Michigan. He graduated with a fine arts degree, magna cum laude from the University of Michigan in 1973. His honors are numerous and include the Northern Wildlife Art Expo Judges' Award. He was winner of both the Michigan Trout and Duck Stamp competitions and was Michigan's Ducks Unlimited Artist of the Year and the featured Artist at the Great Lakes Wildlife Art Festival. He is the only artist to have won seven Michigan stamp competitions. He has exhibited in many shows including the prestigious Leigh Yawkey Woodson Art Museum's Birds in Art and Wildlife: The Artist's View. He was chosen for four Michigan trout stamps and five Michigan duck stamps. He has illustrated several books.
FLORIAN LAWTON - 1921-2011
Artist Florian K. Lawton shares the beauty he finds in the unembellished simplicity of nature and rural life through his accomplished watercolor paintings. Lawton, who has long received wide acclaim for his artwork, is particularly well known for his country landscapes and urban cityscapes of his native northeastern Ohio. Educated at the Cleveland Institute of Art, John Huntington Polytechnical Institute and Cleveland College, Lawton, as in all of his endeavors, distinguished himself academically. Today, Lawton's original paintings are included in many prestigious private and corporate collections. A list of his extensive corporate collections reads like the Fortune 500. His artwork is also widely exhibited in prestigious museums and galleries. In 1989, the Butler Institute of American Art held a 25-year retrospective of his work. He also exhibited at the Cleveland Art Museum and in the shows of the numerous professional art associations with which he is affiliated: American Watercolor Society; National Watercolor Society; Whiskey Painters of America; National Arts Club; Audubon Artists and the Salamagundi Club. He is perhaps best known for his paintings of rural Amish scenes. A purist, Lawton paints on imported handmade rag paper, soaking it in water before stretching it out onto a board to prohibit wrinkles in the paper. He rarely uses white paint in his watercolor paintings; any white is most likely the paper.
FRED LEACH
Fred Leach was born in 1924 and resided in Ohio until his death in 2006. He studied at the Butler Institute of Art and the Cleveland Institute of Art and was a member of the American and Ohio Watercolor Societies. He has earned the designation of Dolphin Fellowship for Achievement in Art. He is a regular participant in Gallery One's MasterVisions and MasterFools exhibitions and his works were shown at the Cleveland Museum of Art.
JIMMY LEACH
Jimmy Leach was born in 1968 in Stilwell OK. He earned a BA in Art Education from Northeastern State University. His work has been highlighted in several publications including South Accents, Art Galleries and Artists of the South and found in the public collections of The Hot Springs Convention Center, Saint Joseph's Hospital in Hot Springs OK and St. Edwards Medical Center in Fort Smith OK. He has been featured in over a dozen solo shows.
BOB LEATHERS
Bob Leathers is a Cleveland native. He has worked as a graphic designer, art director, illustrator and photographer. Often referred to as the sports fans favorite artist, Bob is best known for humorous images of sports enthusiasts.
TERRY LEE
Terry did not pursue art as a career until moving to southern California following a divorce. While there, he realized that painting was his "passion" and true avocation and decided to return to Coeur d' Alene, Idaho to dedicate hi life to painting in 1994. Impressed with Terry's style, a wildlife collector approached him to do a painting of a very large Scale Elephant. He has since become nationally and internationally known for his "larger than life" images of African and North American Animals, which he encountered on numerous Safaris and treks. Terry's style of painting was created thru a natural progression of experimentation and internal feeling of color. His subject matter is diverse, ranging from beautiful exotic Serengeti scenes, lively and romantic Tuscan landscapes, bold prominent still life's , and the Animals of the great Northwest where he lives. He has been compared to the "Fauves", translated to English as "The Wild Beasts", as they became well known as to their critics for their "wild" freedom of expression on canvas and bold usage of pure colors.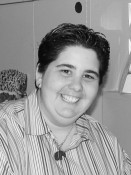 ALLISON LEFCORT
Artist Allison Lefcort had her first gallery showing when she was only seventeen. Now her portraits can be found in exclusive collections around the world. Boldness and simplicity are the keys to the success of her portraits. The vibrant color of the backgrounds accent the shapes and shadows and enhance the three-dimensional appearance. Lefcort prefers the serigraph process because she feels it is adept at bringing out the true vibrant color of her original art. For each color in the original illustration, a separate stencil is hand cut. The stencil is transferred to a mesh screen -- one for each color -- and the paper is hand fed through the press as many times as there are colors, creating a richly textured final print that captures the vibrancy of the original painting. She is widely-collected and recognized for her own style of portrait painting. She has shown her work in fine galleries around the country, in places as diverse as SOHO, Maui, Kennebunkport and Key West. She was invited to paint a portrait of the First Lady of the United States, Hillary Rodham Clinton, and had the privilege of presenting this portrait to her. She was also invited to paint portraits of Their Royal Highness, the now late King Hussein of Jordan and Queen Noor. That same portrait of the late King Hussein was featured in an interview with Queen Noor conducted by Katie Couric on the Today show! Queen Noor mentioned to Katie that it was her favorite portrait of her late husband. Her paintings can also be found in the collections of Barbara Streisand, Dionne Warwick, Luciano Pavarotti, Ellen DeGeneres, Deborah Gibson and Liza Minelli.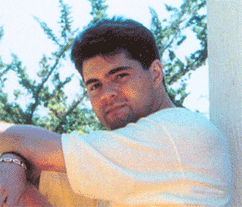 TIM LIESS
Liess was awarded two art scholarships to the American Academy of Art in Chicago, where he majored in Graphic Design and Illustration and minored in advertising. He worked out of his own studio as a commercial artist while participating in fine art shows. His medium of choice is watercolor, which he finds both unique and challenging due to its unpredictability. Using a nontraditional, dry brush layering technique with controlled brush strokes, a Liess art, prints and posters typically begins in the field, before dawn, where, armed with a camera and an abundance of film, he is ready to record the wonder and drama of another sunrise. Back in the studio, he examines his slides before making sketches. Once he begins a painting, Liess may use as many as 30 layers of transparent watercolor on heavy paper.
LELA
Lela Maharobeli was born in 1975. (In Georgian, her name means messenger of good news.) Her father and mother are both artists "" her father being one of the best-known Georgian artists, Avtandil Maharoblidze, a teacher to dozens of now famous Georgian artists. At eighteen, after graduation from high school, Lela began studying at the Georgian State Academy of Art and graduated from the Academy in 1999.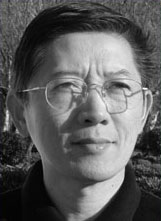 Z.S. LIANG
Z.S. Liang was born in China and raised in a family of artists. He studied at the Central Academy of Fine Arts in Beijing and Guangzhou Academy of Fine Arts in Guangzhou. He furthered his art study in the United States, earning his BFA in painting at Massachusetts College of Arts and his MFA at Boston University. He began to focus primarily on Native American Indian cultures and their traditional ways of life. He has received numerous awards of excellence and first place honors including the President's Award for Excellence.

BOB LoGRIPPO
Bob LoGrippo's paintings have appeared on magazine, book and album covers, as well as calendars, greeting cards and puzzles. The New York Times Sunday Magazine, Readers Digest, Six Flags Amusement Parks posters and Celestial Seasonings Tea boxes are just a few of the places you might find his artwork. Monsters, dragons, whales and fantastical city and village scapes often find their way into LoGrippo's creations. Other paintings showcase nostalgia. Inspired by the Old Masters and genre paintings of 16th-century northern Europe, LoGrippo takes his cue from the works of two Flemish artists in particular - Hieronymous Bosch's haunting images of hell and sin, and Pieter Bruegel's depictions of peasant life "" at first glance idyllic, but upon closer inspection, a bit troublesome as well.
TOM LINDEN
Tom Linden was born in 1959 in Illinois. He earned a bachelors of science degree in marketing with a minor in studio art from Millikin University. He paints exclusively in water media due to its ability to accept layers of transparent glazes to achieve glowing contrasts between light and dark passages. He has earned several honors including an Award of Excellence at the Midwest Winter Exhibition. He is an American Watercolor Society member.
MAGGIE LINN
Maggie Linn was born in 1927 and resides in Michigan. She has had exhibitions at the Cincinnati Museum of Natural History, Northern Michigan University and the Michigan Watercolor Society. Her work was featured in several books: The Artistic Touch I & II, Best of Watercolor Places, Creative Watercolor: Step-By-Step and Showcase. She is a signature member of the American Watercolor Society and belongs to several state watercolor societies.
DANIEL LONG SOLDIER
"There are a lot of people," begins Daniel Long Soldier, "who don't know the history of our people as we know it. They have only heard one side of a story or what they have seen in Hollywood movies. The stories I'm telling I've heard from people who are 80 or 90 years old and heard these stories from their parents. These are the stories my grandpa, my uncles and my dad told me."
Daniel is an Oglala Lakota Sioux born on the Pine Ridge Reservation. He first began drawing with sticks on the sandbanks of a local creek. Recently he found that the drawings he made on the walls of the house he grew up in as a child are still there. This self-taught artist worked as an illustrator during the 1960s for the Dayton Journal News, but returned to Pine Ridge during the turbulent 1970s.
Long Soldier started painting what he calls Lakota Wicitowa (Lakota Paintings) in the mid-80s because he liked the authenticity and simplicity they lent to the story they told. Even then he would only paint them for special occasions such as buffalo robes he created for the Omaha in Macy NE and the Santee Sioux.
PAT LONGLEY
Pat Longley attended Salem College in North Carolina and Yale University of Fine Arts. She has been involved in some form of artwork since she was able to hold a crayon. She is a scrimshander, calligrapher, illuminator and painter. Since 1973, she has successfully concentrated on creating miniature paintings, being awarded several best of show prizes. Her work can be seen in private collections throughout the country, including The Fine Arts Museum at the University of Wyoming and the Favell Museum in Oregon.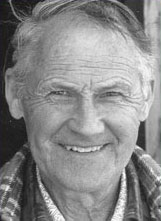 TOM LOVELL
A Native American finding a Raggedy Ann doll on a lonely western road; a man teaching his blonde, gingham-dressed, settler wife how to shoot a rifle; a trio of Indians warming their hands over the chimney of a snow-buried cabin in an otherwise empty landscape. These are just three of the stories told through the art of Tom Lovell, considered by his peers one of the deans of Western art. But that's not all. He was equally famous for his exciting and thought-provoking illustrations for such magazines as Life, The Saturday Evening Post and National Geographic. His stirring images of sweeping Civil War battles were considered so definitive that they were telecast as part of the famous Public Television documentary on the conflict and published in the accompanying best-selling book. Lovell was the first artist to win the National Academy of Western Art's highest honor, the Prix de West "" twice. He was elected to the Society of Illustrators Hall of Fame in 1974 and eventually named a Hall of Fame Laureate. He was honored by both the National Academy of Western Art and the National Cowboy Hall of Fame with a Lifetime Achievement Award and a prestigious one-man retrospective show. He left a lifetime of work that will influence, impress and instill emotion for years to come. Tom died in 1997.
ROGER LOVELESS
Roger Karl Loveless, a native of Utah, received his degree in illustration from Utah State University in 1983 and began painting for local book publishers in Salt Lake City. In 1986, Loveless moved to California and began a national career painting for companies such as National Geographic, Miton Bradley and Titanic Historical Society. His spiritual work is reproduced as lithographic prints and distributed for a national market.
GERALD LUBECK
Born in Vermont in 1942, Gerald Lubeck has won dozens of first place awards and Best in Shows, including the Buyer's Choice Master Palette Award at Gallery One's Masterworks in Miniature exhibition. He is a regular exhibitor in Gallery One's MasterVisions exhibitions and has shown his works at the Salmagundi Club and the Greenwich Workshop Invitational.
RICHARD LUCE
Born and raised in Yonkers, NY this artist of Italian descent has devoted his life to portraying the history he loves. A professional artist for over 30 years, his subject matter has varied little from his primary interest, the American west. After graduating with a degree in commercial art from Dutchess Community College in Poughkeepsie, NY where he learned the basics of composition, color and design, he worked for a publishing co. in Manhattan as an assistant art director. During that time he started developing his artistic style while painting in the evenings. After experimenting with different subjects his love of the American West won out. He states "When I was young the paintings I most admired were those of Frederic Remington and I still get a chill when I stand in front of one". Painting Western subjects comes naturally to this artist. His interest and fascination with American Indians with their free roaming way of life and strong family structure has enabled him to produce paintings of unequaled excellence. He started selling his paintings in the early 70's through the Douglas Gallery in Stamford, CT. During that time he developed quite a following which encouraged him to make the big decision to quit his job and to paint full time.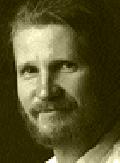 STEPHEN LYMAN - 1957-1996
Stephen Lyman was an explorer who specialized in painting the most elusive moments in nature. His work was inspired by the writings and teachings of famous naturalist John Muir. Lyman's love of the outdoors stemmed from a childhood spent in the Pacific Northwest, where hiking in Snake River country was a regular family ritual. Lyman's desire to share his admirations for the outdoors was strong, but he enrolled in the Art Center School of Design in Pasadena CA, to learn more about the commercial art field. He started his career as a commercial illustrator in Los Angeles and soon realized that the call of the wild was stronger than the lure of the city. He began sharing his works with collectors world-wide when his first limited edition was published by The Greenwich Workshop. He participated in the prestigious international Birds in Art show at the Leigh Yawkey Woodson Art Museum, was invited to be Artist of the Year at the 1991 Pacific Rim Wildlife Art Show, and then received the rare honor of being invited back as an Encore Artist at the 1995 event. He died tragically on April 16, 1996, from a hiking accident in the place he loved most outside of his own home: Yosemite National Park. His love of the world and his ability to communicate it to us through his paintings and photographs will inspire us for the rest of our lives. He had been recently named one of the top artists in the country by USArt magazine and his book, Stephen Lyman: An Artist's Journey, was published to unanimous acclaim in the autumn of 1995. He honored Gallery One with an appearance and one-man show in 1991.
AMY LYNN
Born in Nebraska in 1973, Amy Lynn was an artist from an early age, constantly drawing and painting. The daughter of an accomplished artist and instructor, Amy Lynn had a unique signature to her painting from the beginning. After earning a BFA in painting from the University of Nebraska, Amy Lynn moved to Minneapolis and for the next nine years she lived and worked as an artist, painting over 300 commissions and selling piece after piece to even the most discerning collectors. As her real life fused with her artistic life, the romantic world in her art grew bigger and bolder. In 2004 Amy moved to Los Angeles, and her fan base grew. A favorite among designers, she was recently commissioned to do a series of paintings for the New Otani Hotel in Downtown LA. Today her exposure is world wide with paintings in galleries and collections, both public and private.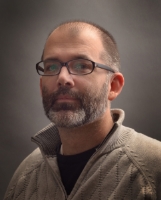 HOWARD LYON
Howard began his career studying illustration at Brigham Young University working with artists such as Robert Barrett, Don Seegmiller, James Christensen and Greg Olsen. Over the past 20 years he has worked in the video game industry as an Art Director, concept artist and freelance illustrator. For much of his career he has painted dragons and trolls or scenes from science fiction. His work can be found in products from Dungeons and Dragons, World of Warcraft/Hearthstone, Magic the Gathering and Star Wars. He has studied art in Italy, France and most recently at the Grand Central Academy in New York. He has recently combined these experiences to switch gears and expand his subject matter to create inspirational pieces in the style of some of his favorite old masters: William Bouguereau, Lawrence Alma-Tadema, and John William Waterhouse.
GAIL MacARGEL
Gail MacArgel earned an associate's degree in fine art before teaching painting herself. She also managed two art galleries, but now devotes her time to art shows. She specializes in miniature paintings and has won many awards in miniature events across the country. She is a signature member of the Miniature Artists of America and the Hilliard Society of England. She won Best of Show at the Miniature Art Society Show in Florida and First Place at the Miniature Painters, Sculptors, Gravers in Washington D.C.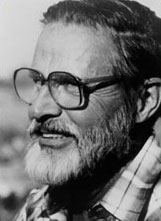 FRANK McCARTHY - 1924-2002
Viewing a Frank McCarthy painting of the Old West is like walking in on an Indian raid or riding with the cavalry in a column of twos. There's action, plenty of it! Born in 1924, McCarthy was drawn to the West since he was a boy. He loved N.C. Wyeth's illustrations in classics such as Robin Hood and Treasure Island. His formal education was acquired at Pratt Institute and the Art Student's League where he studied under eminent painters. A successful career in commercial art and illustration followed, including book covers for major publishers and advertising art for movie studios and large corporations. The lure of the West was strong, however, and in 1974 he settled in Arizona, where he blazed a trail of accomplishments. He is a much honored member of the Cowboy Artists of America; had retrospective shows at the National Cowboy Hall of Fame in Oklahoma City, the Gilcrease Institute in Tulsa, the Leanin' Tree Museum in Colorado, the Frontier Army Museum at Fort Leavenworth, the Museum of the Southwest in Midland and the Norton Museum in Shreveport. Articles about his paintings have appeared in many national magazines, and two books of his art have sold-out and are currently out-of-print. He was inducted into the Society of Illustrators Hall of Fame in the summer of 1997. He died in 2002 of lung cancer. He was 78.
CATHERINE McCLUNG
Catherine McClung was born in Toronto in 1951 and currently resides in Michigan. She received a Bachelor of Science from Eastern Michigan University. Her artwork is featured on Lenox Fine China and Earthenware and has been highlighted in Michigan Natural Resources, Wildlife Art, USART and Michigan Breeding Bird Atlas.
WILLIAM McGRATH
Bill McGrath was born and educated along the shores of Lake Erie in Cleveland OH, where his love of art and history began. He graduated from Kent State University with a Fine and Professional Arts degree and then joined the U.S. Coast Guard, graduating from Officer's Training School in Yorktown, Virginia in l969. After leaving the Coast Guard, he spent the next seventeen years as a free-lance commercial artist and illustrator. Later, he began painting historical marine scenes from the Great Lakes area. This initial work brought him induction into the nationally-known American Society of Marine Artisits as an artist member. For the last several years, he has concentrated his efforts on Civil War naval subjects. His work depicts cities, harbor scenes, battles and ships as no other artist has.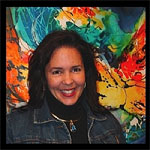 TRISH McKINNEY
The award-winning art of Trish McKinney is featured in private collections throughout the United States and Europe. She is an exhibiting member of the National Watercolor Society, the International Society of Experimental Artists, the Western Ohio Watercolor Society and the Ohio Watercolor Society.
She majored in art education and graphic design at Louisiana Tech University before becoming a graphic illustrator for the United States Army. She began her fine art career in 1989.
Her work is awash with color - bold and exciting. Sensual shapes, emotional color and the relationships of the human spirit is what intrigues her the most. Her personality is best suited to the spontaneity and vibrancy of aqueous media.
A former resident of Charleston, she now lives in Ohio with her family. Part of her spirit is still in South Carolina's Low Country.
"I shut my eyes in order to see" is one of her favorite quotes because it reminds her of how it all started for her...imagination.
JO McMASTERS
Jo McMasters was born in 1935 and lives in Texas. She was educated at both the Scottsdale Artists' School in Arizona and the Fechin Institute in New Mexico. She annually participates in such exhibits as the Women Artists of the West, National Society of Artists and Oil Painters of America. She is a member of Women Artists of the West and Allied Artists of America.
DON McMICHAEL
Don McMichael of Oregon has artwork hanging at the Coos Art Museum and the Oregon Coast Aquarium. He has received an Award of Excellence from the Mystic Maritime Gallery and the Alaska Audubon Society. He also won the People's Choice Award from the Los Angeles Audubon Society. McMichael participated in the American Society of Marine Artist International Exhibition and the Cummer Museum's Annual Japanese Exhibition.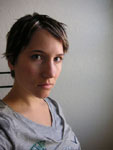 EMILY McPHIE
Emily Christensen McPhie was born in Utah in 1978 into the highly-artistic Christensen family. As a child, she toured the museums of the United States and Europe with her family. At each museum, Emily and her brothers and sisters were told they could choose a postcard as a souvenir, and young Emily's postcard collection quickly filled with early American portraits and Degas' studies of young dancers. The influence of these museum trips is apparent in Emily's portfolio of paintings. Growing up, the pursuit of art was second-nature for McPhie, who went on to win awards for art in high school and beyond. Emily graduated from Brigham Young University with a BFA. Today, her images are published by the Greenwich Workshop.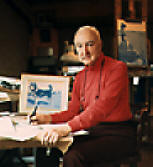 FRED MACHETANZ - 1908-2002
The dramatic colors of Alaska are the colors of Fred Machetanz' palette: the pinks and golds of northern sunlight, the blues and greens of snow and ice, the grays and creams of polar bear fur. Machetanz credits his classic transparent oil technique with capturing Alaska's kaleidoscope of color. He paints portraits of an Alaska in what he calls its romantic period between the gold rush and the oil boom. He has chronicled the traditional Eskimo lifestyle - now rapidly changing, but not as yet vanished - and the constantly changing resplendency of the Alaskan landscape. As Alaska's preeminent artist, Machetanz traveled a long trail from his first one-man show in 1961. His paintings and stone lithographs have been exhibited around the world, included in numerous permanent collections and published in three books. His awards range from 1977 Alaskan of the Year and a seat in the Alaska Press Club Hall of Fame to three honorary doctorates, including one in humane letters from The Ohio State University, his alma mater. He pictured the Alaska he first encountered in the village of Unalakleet. It was there that he first established a bond with the land and its people that lasted nearly 50 years. He died in 2002 at age 94.
DAVID MANN
David Mann's life focus has been his interest in the Native American culture, horses, and art. As a child, the artist collected any Remington and Russell prints he found along with books illustrated by Will James, Paul Brown, and Wesly Dennis. Mann knows his subjects well from studying the history and culture of the Western Indian tribes. Born in Utah, the artist lived among the Southwestern tribes during a two-year mission in New Mexico and Arizona. During his time with the San Carlos Apache, Navajo, and Pueblo tribes, Mann absorbed layers of meaning that give depth to the human stories he tells. This unforgettable and invaluable time spent with the Indians allowed the artist to experience first-hand the stories, dignity, and culture magic of their lives. Mann's paintings are alive in rich colors, remarkable illusion of day and moonlight, and energetic or quiet compositions.
SóCRATES MáRQUEZ
Dominican born, Socrates Marquez brings his work to life by exploring with acrylics, oils, household items and found objects. Making use of bold string-mop markings, combined with images and his signature paint-splatter technique, Socrates artworks invite the viewers to a journey of discovery and self-interpretations within the intentional chaos he creates.
Socrates lives in Harlem, New York having moved to the United States in 1988. He is primarily self-taught, and has studied under John A. Parks at the School of Visual Arts in New York. Marquez received the prestigious "Solo Award" at the 2013 Art Expo in New York and has been selected by Art Business News for their Top Emerging Artists in 2014.
BONNIE MARRIS
Bonnie Marris has taken her own path into art. She developed her talent by portraying animals from the inside out. While a student at Michigan State University, Bonnie illustrated several books, including one mammology text by a leading expert in the field. From this, she attracted the attention of noted zoologist, George Schaller, who invited Bonnie to prepare the art for posters that would support his world-wide rare animal relief programs. Each year, Bonnie makes two major trips, and countless smaller ones, to observe and learn about the wildlife she loves. In 1980, one such voyage took her to Alaska, where she lived in the wilderness for six months. She felt Alaska changed her "" giving her the biggest incentive to paint and increasing her interest in predators.
KEN MARSCHALL
A night to remember in Ken Marschall's life was the night he first saw A Night to Remember, the then most popular movie about the maiden voyage of the Titanic. Marschall was only sixteen at the time, but that was also the night he painted his first picture of the magnificent, doomed ship. Upon graduation from Pasadena City College, Marschall painted commissions of ocean liners. But it was the Titanic that he found most fascinating. He was obviously not alone, because his encyclopedic knowledge of the subject made him a sought-after expert by broadcasters, publishers, authors and movie makers. His work appeared on the cover of Time and Life magazines. He was commissioned by National Geographic, the Smithsonian and Dr. Robert Ballard, author of The Discovery of the Titanic. In 1992 he collaborated with historian Don Lynch to create the perennially selling book Titanic: An Illustrated History, which so impressed director James Cameron that he made Marschall a visual consultant on his multi-Oscar®-winning movie. Subsequently the painter created Ken Marschall's Art of Titanic, a popular book that depicts the ship's entire story and tells of Marschall's life-long dedication to illuminating its memory.
JAN MARTIN-McGUIRE
Jan Martin-McGuire was born in 1955 and resides in Oklahoma. She studied Fine Art at the University of Tulsa. Her work has been shown in USArt, National Wildlife Magazine, Wildlife Art and American Artist. She is a regular exhibitor at Gallery One's MasterVisions and MasterFools exhibitions.
Canadian artist Denis Mayer Jr. has earned international acclaim for his unique style of wildlife painting that offers not only remarkably realistic representations but also images infused with energy, vitality and warmth.
A native of Québec City, Denis knew from childhood that he would be an artist. He initially worked with his father, a commercial sign painter. This training served as a foundation as he privately explored drawing in charcoal, bringing his talent for capturing detail to depictions of both still lifes and built structures. He then worked for many years creating accurate and appealing architectural renderings as well as commercial illustrations for advertising.
A dedicated conservationist and member of the international organization, Artists for Conservation, Denis has contributed to fundraising for organizations that include World Wildlife Federation Canada, Québec Wildlife Federation and the Art of Nature. His work was selected for the Art Portfolio through Ducks Unlimited in 2007-2009.
Denis currently lives in British Columbia with his wife and three children and loves to walk the area's woodland trails with his kids. He also listens to both live and recorded music and is passionate about Italian opera which he plays while he is working. A favourite pastime for Denis is singing operatic music.
VICTOR MAYS
The son of Indiana parents transplanted to Manhattan, Victor Mays was born in 1927. Raised in Bronxville NY during the 1930's, he vividly recalls square-rigged, rust-streaked grain shops sailing up Long Island Sound, weathered schooners still working the coast and the thrill of driving past rows of magnificent Atlantic liners at their Hudson River piers. His interest in both the sea and drawing began at an early age. Mays enlisted in the Navy in the latter days of World War II and was commissioned upon graduation from Yale following the war. While at Yale he took several art electives and after college wrote and illustrated Fast Iron, a sea novel for older children which won the Boys Club of America Gold Medal. Mays continued a career as a writer and freelance illustrator of magazines and books with a parallel career as a naval Intelligence officer on both active and reserve service. In 1978, Mays retired from the naval reserve as a Captain, and at the same time gave up book illustration, devoting full time to historically-oriented marine watercolors "" the subject and medium he most enjoys. He concentrates on the everyday working vessels of the 19th and early 20th centuries, favoring stone sloops, oyster carriers and coal schooners over the more elegant clippers.
DON MAITZ
Don Maitz graduated at the top of his class from the Paier School of Art. For nearly 30 years, he has produced outstanding works of fantastic realism. He has received considerable exposure as the original and continuing artist of the Captain Morgan spiced rum pirate character. He earned two Hugo awards, a silver medal of excellence from the Society of Illustrators, the Inkpot Award and ten Chesley Awards. He also won the 2007 Award of Excellence at the International Marine Art Exposition.
PETER MATHIOS
Peter Mathios graduated from the University of California at Davis with a degree in art and moved to Oregon to hunt, fish, ski...and paint. He has won numerous competitions including the Michigan Duck Stamp and the Michigan Ducks Unlimited Artist of the Year. He was selected 2009 International Ducks Unlimited Artist of the Year and was included in the 2008 Pheasants Forever National Art Package. He was selected, for the seventh time, as Oregon Ducks Unlimited Artist of the Year. He has been juried into Leigh Yawkey Woodson's Birds in Art and has appeared in Wildlife Art and USArt and twice on the cover of California Waterfowl.
JORGE MAYOL
The wildlife subjects of Jorge Mayol spring to life. Mayol captures the likeness of his subject "" and its spirit. Born in Argentina, he was always interested in nature - the landscape with its fauna and the life it supports. By his early 20s, Mayol was proficient enough to have won acclaim for his art.
JAMES MEGER
James A. Meger taught art from 1973-1979. He won the 1980 Minnesota Duck Stamp and other honors and awards. Today, Meger feels that his previous education, which included three years of pre-med, as well as hunting experience, taught him the muscular and skeletal structure needed to paint wildlife realistically. Meger wants to tell a story with each of his paintings. Some of his paintings have taken up to five months to create. He often includes hidden elements in his paintings. From this, Meger is known as the artist who paints more than meets the eye.
TREVOR MEZAK
Born in Southern California, Mezak has been painting since his teens. His self-taught style has evolved through his vast experience with mediums and technique. Oils, because of their vivid color and texture, have proved to be his medium of choice. While he notes William DeBilzan and Aldo Luongo as artist who inspire him, Mezak draws much of his inspiration from his experiences in the world and the mood they establish. "Before painting, I have to go surfing. It puts me in a good place. When you're in a good mood, it shows in your art. My studio is filled with loud music, the smell of coffee, my black lab at my side, and the occasional kid running through."
JANE MIHALIK
Jane Mihalik of Virginia was born in 1940 and has a Bachelor of Science degree from the University of Alabama. She won Best of Show at the Miniature Artists of America World Exhibition in London, England; and a wooden egg that she painted is in the White House's permanent collection. She is member of the Miniature Artists of America and of the Miniature Art Societies of Florida and Washington DC, and her works are also in the collections of the Smithsonian Institution and the Butler Museum. She won the Buyer's Choice Master Palette Award at Gallery One's Masterworks in Miniature twice and she has exhibited at the Tampa Art Museum.
DENIS MILHOMME
Early childhood was spent in Massachusetts where he began his courtship with nature, enjoying the wooded landscape and nearby lake, it was natural to fall prey to the charm of the wilds. After moving to California the call of nature landscapes intrigued his imagination to see if he could portray the beauty that he saw in the mountains and desert to others. Denis employs his paint brush to bring to the viewer of his work that look of reality and vivid coloration that he so enjoys in his visits to the deserts of California and Arizona. He has been fortunate to achieve recognition for his efforts from different organizations such as ARTS FOR THE PARK, Best in Landscapes award 2006. Painting shown in two museums in Az. Tuscon Museum of Arts and Desert Caballeros Western Museum 2006.
BRUCE MILLER
As an Eagle Scout, Bruce Miller's outdoor orientation began to dictate his future career in wildlife art. He had shown signs of artistic talent at a young age, winning his first art contest in the second grade. By the late 1970s, his love of fishing and hunting became a major influence. After majoring in art and visiting many of Europe's greatest museums, he returned to Minnesota to seriously pursue an art career. Experimenting with a number of genres, he supported his artwork as a building contractor, painting nights and weekends, developing his skill and style. In 1988, he won his first national recognition as Artist of the Year for the Michigan Wildlife Art Festival. Having won numerous conservation stamps, his crowning achievements to date is winning the Federal Duck Stamp and the Ducks Unlimited International Artist of the Year competitions.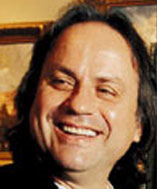 NENAD MIRKOVICH
The man whose first name means surprise in his native language delivers that element in his paintings of tranquil landscapes, crashing coastlines, peaceful symphonies and energetic jazz bands. Collectors of all ages and of varied lifestyles delight in the diverse repertoire of Nenad Mirkovich. Born in Belgrade, Mirkovich has made his home in Houston TX since 1985. He began painting and drawing as a young child, and his background as a portrait painter and magazine illustrator in Yugoslavia helped him to develop his varied styles. His passions-(besides painting) are fishing and cooking. He owns more than 150 fishing rods, makes his own lures and he can fish for hours and hours. He also is a gourmet cook, and has developed a favorite dish he calls Nenad Chicken. A fourth passion is music, which Mirkovich often combines with his art. Working mostly at night, he paints with music playing in the background, usually jazz or classical pieces. Often, there are musical themes in his paintings.
DEAN MITCHELL
It is said that you must suffer for your art. Dean Mitchell understands the sentiment, but is not ruled by it. But the images of the life he sees around him are filled with emotion, whether a painting of a plain, light-splashed, whiteboard-paneled Southern church or a woman bowing in prayer. As a child, Mitchell knew he wanted to be an artist, a seemingly impossible choice for a boy in his circumstances, but he bought a set of oils when he was twelve and won two awards in the very first art competition he entered. He started painting in watercolor when he attended the Columbus School of Art and Design in Ohio and his first job was teaching art at a Boy's Club for ten dollars an hour. Things changed when he started regularly entering his paintings in competitions. His exceptional ability in showing a special side of the seemingly ordinary gained immediate attention and reward. Within just a few years, Mitchell had won more than two hundred major art awards, including first prize at London, England's T.H. Saunders International Artist and Watercolour Show, top honors from the National Watercolor Society, the Art for the Parks Medal for Overall Excellence and the Hubbard Art Award for Excellence.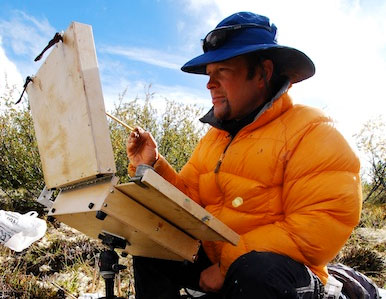 DOMINIK MODLINSKI
Born in Warsaw, Poland, Modlinski now calls Canada home and makes his living traveling through and painting various endangered natural areas. At the heart of his travels is a quest to discover and depict the inherent balance and truthfulness found in nature.
In Poland he attended The School for Artistic Crafts and Design. In Canada he graduated with honors from the Ontario College of Art in 1993. He has since lived in the wilderness setting of Atlin, B.C., where he taught painting and drawing at the Atlin Centre for the Arts. Modlinski says he enjoys the physical challenge painting in such remote location entails. It's also an opportunity to visually celebrate a unique ecosystem. For this artist, celebration is really at the heart of his hard work.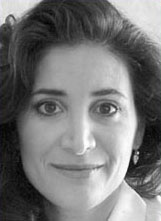 JEAN MONTI
Jean Monti of Rhode Island studied art at The Rhode Island School of Design. She has painted more than 70 book covers for romance novels and has exhibited at Gallery One's MasterVisions exhibition. Monti loves to paint, she loves children, and since she has dedicated her career to fine art, children are what she loves to paint most. Clothed in elaborate flowing lace gowns (most of the gowns worn by the models in Monti's paintings are sewn by her mother), they radiate joy and angelic innocence.


JIM MORGAN
Jim Morgan was born in 1947 and lives in Utah. Morgan holds a BFA and participates in exhibition throughout the United States and Canada. He is a member of the National Academy of Western Art and his work is in the collection of the Leigh Yawkey Woodson Art Museum in Wisconsin. He has been featured in many magazines and publications, most recently in the book Modern Wildlife Painting.
GLENN MORISUE
Glenn Morisue was born in 1940 in San Francisco. He earned his diploma in advertising illustration at the Art Institute of Pittsburgh. He was the winner of the drawing contest for Art in America in fall of 2004, and is a member of both the American Society of Portrait Artists and the Pastel Society of America. He has been named to Who's Who in American Art.
BILL MORRISON
Though he's most famous for his comic book work featuring The Simpsons, Bill Morrison began his career as an illustrator working mostly in the field of motion picture advertising. He's painted dozens of memorable movie posters, many for Walt Disney Pictures animated films, including Bambi, Cinderella, Peter Pan, The Jungle Book, The Prince and the Pauper, Rollercoaster Rabbit, The Little Mermaid, and many more. In his spare time, Bill has written and drawn his own comic book series, the four-time Eisner Award™-nominated Roswell, Little Green Man, and co-created two comic book series.

DEAN MORRISSEY
Visual storyteller Dean Morrissey's love of drawing stretches as far back as he can remember. In elementary school, he created a cast of characters similar to Robin Hood and his Merry Men and illustrated their adventures around and through the walk-ups of his native Boston. After high school, he eschewed college for a number of odd jobs, including construction work. Nights were spent drawing. After almost a dozen years of illustrating book covers in the evening and winning accolades for his work, Dean decided to become a full-time painter. In the years that followed, he refined a style reminiscent of the Old Masters "" painting ordinary objects in extraordinary situations, using dramatic light effects and color so rich and radiant that his canvases seem to glow from within. Dean believes that seeing familiar things in a fantasy painting makes the magic believable. Besides adding small, recognizable items to a complex painting, he incorporates paint chips, worn spots and dents into the inanimate objects he paints, adding character and suggesting a history which he leaves to the viewer to interpret. In 1994, Abrams Books published Dean's first story, Ship of Dreams. The book is about Joey, a little boy who finds himself sailing through the night sky aboard the Sandman's ship. Together, Joey and the Sandman travel through a sea of stars and sprinkle sleeping dust over the world's children. Ship of Dreams is filled with paintings Dean created especially for the book. The book was named one of the ten best illustrated children's books of 1994 by the New York Times Book Review. People magazine recommended Ship of Dreams as one of its picks for young readers, and on Christmas Day, 1994, Morrissey was featured in a national interview on CBS Sunday Morning. The book has since been translated into German and French and sold more than 100,000 copies in its first year of publication alone. Sales of Ship of Dreams have now passed the 300,000 mark and the book was named among the best-selling children's books of all time. Dean has been featured on NBC's Today Show, CBS Sunday Morning and CNN Headline News. Images from Ship of Dreams have been on the cover of the prestigious FAO Schwarz Christmas catalogue, and in 1996, Saks Fifth Avenue chose Ship of Dreams as the theme for its annual holiday window display. Other books followed including The Great Kettles: A Tale of Time, The Christmas Ship, The Moon Robber, The Winter King, Song of Celestine and The Monster Trap. Along with the books came awards and honors, among them a Gold Medal from the Society of Illustrations. Ship of Dreams was one of three finalists for the prestigious Benjamin Franklin Award for Children's Books and was unanimously named the Gold Award winner by Spectrum, a design and packaging annual, in the book category. Dean was one of 10 authors nominated to receive the ABBY award, which is bestowed upon the author whose book booksellers most enjoyed selling. He was selected by the American Library Association to illustrate a poster encouraging children to read and he was asked to appear at Epcot Center in Orlando FL to kick off international Children's Book Week and address animators at Walt Disney World. His art has been used on the covers of nearly 100 books published by Avon, Doubleday, American Publishing, Armadillo/St. Martin, Simon & Schuster, Baen, Orion and others. Since 1992, Gallery One has been the main source for Dean's original paintings and limited editions.
DONNA MOSES
Donna Moses of California began her professional art career in 1983 when she took eight small paintings to a local gallery and asked for a critique. Since then, her paintings, cards and calendars have received great praise and popularity. She claims that her artistic inspiration comes from her family and her faith and refers to herself as the other Grandma Moses.
GARY MOSS
Gary Moss received his formal art training at the Minneapolis College of Art and Design. While serving in the Marine Corps during the Vietnam War, he was a combat artist and earned the title, Combat Artist of the Year. After returning from Vietnam, Moss used his educational experience and artistic talent in the field of graphic design. He then turned to fine art, especially images of waterfowl and the outdoors.
PAT BUCKLEY MOSS
Patricia Buckley was born in 1933 in Staten Island NY, the second of three children of an Irish-Sicilian marriage. Her artistic potential was recognized at a young age, and she was given a place at Washington Irving High School in Manhattan, where she received four periods of art per day. In 1951, she earned a scholarship to The Cooper Union, where she subsequently graduated in Fine Arts and Graphic Design. In 1964, her husband's work took the family to Waynesboro, in the Shenandoah Valley of Virginia, where Moss came to know the Amish and Mennonite people who live in the Valley. Much impressed by their ethics of hard work, integrity and their love of family and the land, Pat Moss started to incorporate these people into her Valley paintings. She won her first major art award in 1967; the prize was a one-person exhibition. The exhibition was a sell-out and the success encouraged her to start seriously marketing her work. Working in watercolor, etching and silkscreen, she is now widely known in this country and abroad. In 1990 she was honored with an exhibition of 53 of her paintings and etchings at the Tokyo Metropolitan Museum. A dyslexic, Pat has become a role model for the learning impaired and is a frequent speaker on the subject. This aspect of her life was featured in a segment of the CBS Charles Kuralt program in 1988. Charles Kuralt described Moss as the People's Artist. Donations by Moss of her paintings and prints have raised more than 1.5 million dollars for charities in this country and Africa.
NED MOULTON
Early in his career, Ned Moulton worked to capture the faces of beautiful women. Ultimately, he developed a way of bending plexiglas and painting on it. The faces looked spectacular. He spent additional years learning how to paint horses and jockeys racing toward the homestretch. His work is collected worldwide.
PAUL MULLALLY
Paul Mullally is a native of Seattle and the second of 12 children in an Irish-American family. He describes his family as Irish gypsies because of their love of travel, a passion he inherited. When an opportunity arose for him to visit Baffin Island in the Arctic Ocean, he leapt at the chance, going off for a month with only three days' advance notice. Mullally's wanderlust took him around the world following his graduation from Seattle University the next year. He sold his car and, with only a backpack and his watercolors, explored art museums and different cultures throughout Europe and the Middle East via thumb and rail. Having grown up in the turbulent 60's, Mullally had come to view travel as an escape. With bright splashes of color reminiscent of his travels in Nepal and inviting settings suggestive of the Northwest, Mullally produces exquisite portraits that have universal appeal. Today, Paul Mullally still makes his home in the state of Washington. He paints primarily in oils. He has won The John Scott People's Choice Award, The Ben Stahl Artists' Choice Award, and an Award of Excellence at the 17th Annual Northwest Rendezvous Art Show.
JOHN MULLANE
John Mullane sees the beauty of nature where it could easily be overlooked "" surrounded by concrete, skyscrapers, tumult and traffic of New York City. As a youth, he intended to become a portrait artist, but instead pursued a career as a drummer. His band, The Raw Poets, recorded demos with rock musician Roger Daltrey, former lead vocalist of The Who fame. It was during this time that, by chance, he happened upon a book of Robert Bateman's art. It inspired him and changed his life. In 1992, Mullane submitted what was his first serious attempt at painting wildlife, entitled Baby Jay, and incredibly, his painting was accepted into the prestigious Birds in Art exhibition at The Leigh Yawkey Woodson Art Museum. Displayed in the same exhibition were paintings by some of his artistic heroes, including Bateman and Brenders.
ROBERT MULLEN
Robert Mullen's drawings as a biology student led to his illustrating periodical articles. After 16 years as a freelance commercial artist, he moved back to Vermont, winning the Vermont Duck Stamp Competition in his first attempt. Since then, he has won over 30 awards at more than 70 shows coast to coast. In 2001, he took a 300-mile painting/canoe expedition through the Boreal Forest wilderness to James Bay on the Missinaibi River. It was sponsored by Mad River Canoe Company and published in Wildlife Art and Canoe and Kayak Magazines. The project now involves the Smithsonian and some of the world's best artists and paddlers.
JAMES C. MULLIGAN


James C. Mulligan (born 1978) is an Irish American artist and actor best known for painting celebrity fine art and commercial murals. Mulligan was born in Rancho Palos Verdes, California. He grew up in Los Angeles and Orange County, California, where he attended High School at Capistrano Valley Christian School and the South Orange County High School of the Arts. He has three brothers, Peter, Sam, and Michael.
Mulligan was attending the University of California, Los Angeles, as a theatre major when he was hired to work in the art department of the Walt Disney Company. His projects there include concept design for both characters and theme park shows and attractions. Mulligan now spends a great deal of his time creating fine art for icons such as the Elvis Presley estate, Chuck Jones characters, Disney, Buck Rogers, and Tarzan. His solo shows at Planet Hollywood, the Aria and Bellagio properties broke all records for sales for a solo artist. His work is widely sought by celebrities, and his work resides in the collections of stars such as Oscar Winner Richard M Sherman (composer, Mary Poppins), Fred Durst of Limp Bizkit, the Presley family, Holly Madison, Hugh Hefner, Neil Patrick Harris, Chuck Liddell, and many others. He had the privilege of creating the art direction for Playboy's 2011 spread for Playmate of the Year. He has also been involved with creating a series of fine art pieces for ZORRO, the Broadway Musical, debuting 2012.
WANDA MUMM
Wanda Mumm graduated from Iowa State University with a degree in art and has been exhibiting her work since 1978. Over the years she has studied with renowned artists. Mumm also believes in mentoring young artists and in 1994 developed a workshop geared towards students considering careers in art.
MARTIN MURK
Martin Murk was born in 1928 and lives in Wisconsin. He attended the Layton School of Art in Milwaukee and designed the first Wisconsin Salmon/Trout Stamp and the first North America Endangered Species Conservation Stamp. National Wildlife, USArt, and the Wisconsin Natural Resources magazine have all featured his work. He has participated in exhibitions at the Great Lakes Wildlife Arts Festival and the Milwaukee Public Museum. He has exhibited his works at the Houston Museum of Fine Arts and at Northwestern University.
SALLY MURRAY
Sally Murray's career took off like a rocket with her release of the limited-edition print, Cold Snap. Before she could enjoy the fruits of her years of study and labor, she died of cancer.
STAN MYERS
The distinctive watercolors of Stan Myers are characterized by his meticulous use of detail and his vivid palette. Collectors appreciate the accuracy in his carefully executed nautical scenes in which every line of rigging is correctly in place. His paintings sparkle with vibrant blues, radiant whites, bright reds and lush greens. Born in northwestern Ohio in the mid 1950s, Myers received an associate degree in technology from the Fort Wayne School of Fine Arts and a BFA from Calvin College. A member of the prestigious American Watercolor Society, he has worked as a freelance artist and private teacher. He has exhibited in Michigan, where he now resides, as well as Chicago, Los Angeles and New York. His paintings are included in private, corporate and museum collections throughout the U.S.
CHARLES E. NELSON
Charles E. Nelson was born in 1954 and resides in New Jersey. He was valedictorian of his class at the Ducret School of the Arts in New Jersey and furthered his education at the Art Students League in New York City. Although Nelson believes that the greatest danger in being an artist lies in believing that he knows everything, his work is being well-received at miniature shows across New Jersey and now Ohio. He likes to tell a story through his paintings and believes that the viewer completes the circle by listening to the story with their eyes.
HAROLD NELSON
Harold Nelson is a traditional painter and sculptor who lives with his family in Arizona. Born and raised in rural Nebraska, he learned to appreciate the beauties of nature, the rich tapestry of trees, the openness of the prairie and the majesty of sky "" all elements vividly portrayed in his paintings. After many years in the business world, Harold turned to a full-time career in art in 1982. He has taught sculpting, basic and advanced drawing and plein air oil painting at Scottsdale Community College. He is an Honorary Life Member of the Scottsdale Artist's League.
ROBERT LYN NELSON
In 1979, Robert Lyn Nelson created his landmark painting Two Worlds and, with it, the Modern Marine Art Movement. His vision of life above and below the ocean's surface launched a successful and widely-adopted genres of contemporary art, and has become the powerful symbol for one of the most compassionate environmental efforts of our time "" the struggle to preserve the life of the sea. The prominence of Nelson's marine work should not overshadow his abilities in a remarkable variety of forms. His collected impressionist, neo-cubist, neo-futurist and other non-representational works could each have generated a successful career.
ROCK NEWCOMB
Rock Newcomb grew up on a farm in Idaho where he developed a love for nature and the environment. He began to draw at the age of six and received special encouragement from his grandmother, a librarian in a small Nebraska town. Planning to become an architect, Newcomb took a required life drawing class in his freshman year of college and loved it. As a result, he became an art major, earning both his BA and Masters from California State University at Fullerton. Newcomb taught for 26 years before becoming a full-time artist. He is especially drawn to subjects with interesting forms, textures, colors or patterns. Newcomb's work, found in galleries throughout the U.S. and abroad, has been honored with awards in juried shows and exhibitions. These include the Swedish Museum of Natural History, The Smithsonian Institution, The Leigh Yawkey Woodson Art Museum's Birds in Art and Wildlife: The Artist's View, The National Parks Academy of the Arts, Arts for the Parks Program (Newcomb was named the 1999 Region III Winner), The Zoological Society of San Diego, Christie's of London, Sotheby's of Sussex, England, Kimball Art Center, The Salmagundi Club, and Bennington Center for the Arts Art of the Animal Kingdom, among others. PBS chose Newcomb as a demonstration artist for The Artists Workshop series, and many publications have featured his work.
BO NEWELL
Bo Newell resides in Texas and attended the Chouniard Art School and Texas Tech University. He has exhibited his works at the Houston Museum of Fine Arts and at Northwestern University Museum in Chicago. He was named Artist of the Year for the Houston and Dallas Safari Clubs.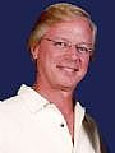 J. SCOTT NICOL
J. Scott Nicol was born in Arizona, but moved throughout the country living in Washington, Illinois, California, Pennsylvania, New Jersey and New York. "It was difficult moving as a child, but each year we would vacation at my grandparent's house. I would sneak up to the attic and look at the stacks of paintings. Although I never met my grandfather, I would sit at his easel and pretend to paint."
Scott's grandfather was a commercial artist and plein air painter. This motivated Scott to graduate from Rutgers University with a Bachelor of Fine Arts degree in photography and painting. "I loved everything about oil painting: mixing the beautiful colors, applying the luscious paint...and watching the transformation from blank canvas to final art."
For the next 28 years, Scott worked as a successful graphic artist and entrepreneur in video, multi-image, business graphics and textile art. At age 50, he decided to fulfill his passion and return to fine art painting. "I still have some of my grandfather's oil paints and use a little in each of my paintings. It is my way of thanking him for inspiring me to become the artist I am today."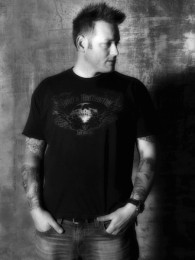 NOAH
Born and raised in the heart of Orange County CA, the artist known simply as Noah has been creating amazing artwork - locally and worldwide - for many years. The stages of Noah's life begin with his earliest memories: his grandmother's rose garden, his mother's floral designs, watching his father paint for hours on end. He was only two when he began to draw, still in school when he started winning awards for his work, and just 16 when he committed to a life and career as an artist. His art career flourished while still in high school, creating signs and banners for the school, family and friends. With no formal training, but a ton of raw talent, Noah began taking on commercial work of every variety. In the early nineties, he was known for setting up his easel at local coffee shops and painting portraits of famous celebrities. His work captured the attention of Nicole Kidman, Tom Cruise, Val Kilmer, Craig T. Nelson, ZZ Top and The Black Crows. As recognition grew, so did his roster of clients (Levi's, Alpine, Lexus) and collectors including CEO's and celebrities.
KIM NORLIEN
Painting predominately in acrylics, Kim Norlien complements his technical detail with skillful interplay of light and shadow. The result is subtle, yet powerful "" vibrant, lifelike and compelling. He was raised in Minneapolis and spent his childhood summers up at the lake with his grandparents and extended family. His interest in art began after high school when he enrolled in the commercial art program at Minneapolis Technical College. He spent eight years working as a commercial artist for Honeywell, followed by nine years as a commercial freelance illustrator producing work for General Mills, Sam Goody, 3M and other national companies before devoting his time to fine art.
FRAN ODUM
Fran Odum was born in 1937 in France. She was educated at L'Ecole des Beaux Arts. She has been featured in Art of the West, Paint Horse Journal, Western Horseman Magazine, Art of the West, Pastel Artist International Magazine and Wildlife Art News Magazine. She has exhibited in the National Pastel Exhibition and the Pastel Society of the West Coast and has earned numerous awards. She has 35 years teaching experience in pastels and watercolors.
PAIGE O'HARA


Paige's love of painting began when she was a child. Her father was an architect – so drawing and painting was very much a way of life. Although Paige found much success with her singing, painting was always her escape. Much of her time was spent studying and learning from the masters – Turner, Sargent, Da Vinci – and although she does not have formal training, her years of practice are evident. When she first moved to New York, she helped support herself by selling her works on the street. As her stage career flourished, she painted for herself.
Since the success of Beauty and the Beast, Paige had done a few renderings based on her character, and is thrilled to have the opportunity to present a series of originals through Collectors Editions and the Disney Fine Art collection.
NNAMDI OKONKWO
Nnamdi Okonkwo was born in Nigeria and now lives in Idaho. His joyful oil pastels of stylized figures were the Editor's Choice in the April issue of USArt, which cited Nnamdi as...a new artist who breaks boundaries in limited editions...introducing the limited edition print market as a whole to a fresh, invigorating style. Published by Mill Pond Press since 1998, Nnamdi says of his unique style: My art is spiritual and worshipful, an embodiment of all my beliefs. My paintings deal with light...joy, energy and revelation.
ROBERT OLSON
Robert Olson's educational career began at the Minneapolis College of Art and Design. He continued his studies in New York and Paris as well as in an apprenticeship program similar to those adopted by the old masters. His technique and use of light and form was inspired by the great artists of the Classic and Romantic movements.
RON ORLANDO
Ron Orlando was born in 1947 and currently resides in New Jersey. He holds a master's degree in painting. He has been juried into many national wildlife shows and competitions, gathering numerous ribbons and top honors including a grand prize for his entry in Arts for the Parks. Ron also had two paintings selected for the Kentucky National and earned their award of merit. He was named Minnesota Deer Hunters Artist of the Year. Recently, he won the Timber Wolf Alliance's Upper Midwest Region Poster Competition. Forty thousand posters of Ron's image were distributed throughout the midwest to celebrate Wolf Awareness Week.
CHRIS OWEN

Chris was born in 1967 in the south central Montana community of Billings. He majored in art at Montana State University Billings, and attended Art Center College of Design in Los Angeles. Chris' work has won the Museum Purchase Award at the Cheyenne Frontier Days Governor's Invitational Western Art Show, Cheyenne, WY. At the National Western Coors Western Art Exhibit, Denver, CO, he was awarded featured artist and won the National Western Permanent Collection Purchase Award. At the Graphic Arts Industry's 2006 international competition in Chicago, IL, the print titled "A Cowboy's Morning" won the Benjamin Franklin "Benny" award for best giclee print. Chris' work is in the permanent collection at the Pearce Western Art Collection, Corsicana, TX. He has exhibited at the C.M. Russell Art Auction, Great Falls, MT, and Western Visions at the National Museum of Wildlife Art, Jackson Hole, WY.