ARTIST BIOGRAPHIES
Abbett - Adair - Adamo - Alaniz - Aldrich - Alpert - Alvin - Anderson - Andrews - Annesley - Antel - Anton - Antonishak - Armstrong - Arra - Arriaga - Atkinson - Atroshenko - Auster - Avtandil - Azoulay - Baker - Balke - Ballantyne - Bama - Banovich - Barker - Barney - Barnhouse - Barrie - Barson - Bastin - Bateman, A. - Bateman - Bays - Bean - Beaudoin - Beecham - Bell - Blish - Berner - Billups - Bjorlin - Blackshear - Blackwood - Blaser - Blessing - Blish - Bloodworth - Blossom - Bluth - Bogle, C. - Bogle, L. - Boren - Bourdet - Bove - Brackenbury - Bralds - Brandt - Bragg - Breedon - Brenders - Brest Van Kempen - Brockie - Brown - Browning - Buchanan - Buck - Budden - Bull - Bullas - Burrell - Bush - Buxton - Caldwell - Callender - Calle, C. - Calle, P. - Capser - Carder - Cardinal - Carey - Carlson-Love - Carlton - Casey, A. - Casey, R. - Chaffee - Chapman - Chase - Christensen - Clair - Clasen - Cleland-Hura - Clifton - Coheleach - Coleman - Combes, G. - Combes, S. - Cook, A. - Cook, E. - Cooke - Corbin - Cordes - Corning - Coronato - Cox - Craft - Cross - Crowe - Crowley - Curyl
---
ROBERT ABBETT Robert Abbett's list of conservation print/stamp programs includes Trout Unlimited, The Ruffed Grouse Society, The National Quail Federation and The Cutting Horse Association, to name but a few. He is a member of the Society of Animal Artists and is listed in Who's Who in the East and Who's Who in American Art. His paintings are in the permanent collections of the Cowboy Hall of Fame in Oklahoma City, the Genesco Country Museum, Mumford, New York and the National Pointing Dog Museum in Tennessee as well as the Dog Museum in St. Louis.
SUE ADAIR Sue Adair focuses mainly on birds and butterflies since these are the subjects she knows and loves best. An avid birder for 20 years and an equally avid butterflier for almost ten, she worked as a volunteer on numerous surveys of birds in New York State and started the Helderberg Fourth of July Butterfly Count in Albany County in 2003. She used her birding and artistic skills in connection with the second breeding bird atlas for New York, working as a volunteer in a number of survey blocks, and professionally as one of the illustrators for the atlas publication.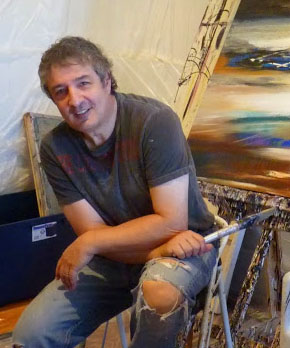 PIETRO ADAMO was born in Toronto, Canada in 1955. He enrolled in the Fine Art and Art History program at the University of Toronto and Sheridan College. After graduation, he took a position teaching art at Chaminade College School in Toronto. While there, he helped establish a strong visual arts department, one which saw many of his students go on to become prominent architects, designers, illustrators and fine artists. During his two decades of teaching, Adamo continued to paint and executed several private and public commissions of his work.
The paintings of Adamo are a celebration of the artist's admiration for the unpredictable and inexhaustible record of life. He abandons the conventional renderings of geometric forms through his textured surfaces and rough contours.
Adamo draws influence from artists of all periods and from the world around him. Travel is an important source of inspiration, especially trips to Italy, his ancestral homeland. During these extended stays, Adamo is able to explore monumental art and architecture as well as the small details of the rural landscape.
Adamo's career as an artist has been a journey of continuous exploration and growth. His paper, wood and canvas have a constant audience. He also released a highly successful series of hand pulled prints and posters, as well as bas-relief sculptures. Today his works can be found in galleries worldwide.
ARNOLD ALANIZ Considered one of the finest landscape painters in America, Arnold Alaniz was born and raised in Texas and attended the University of Wisconsin-Madison, where he received both a bachelor of fine arts degree and a master's degree in printmaking. After post-graduate work at New York's Pratt Institute, he taught art for nine years before he was able to devote all his time to his artwork.He has participated in numerous international shows and has received many awards for his artwork. His work is found in many major private, corporate and museum collections worldwide, including the New York City Public Library, the United Nations and the Rijksmuseum in Amsterdam.
EDWARD ALDRICH graduated in 1987 from the Rhode Island School of Design. In 1991, at the age of 26, he was juried into the Society of Animal Artists and his work is frequently included in their annual exhibition - 'Art and the Animal'. His work is in the permanent collection at the Leigh Yawkey Woodson Art Museum and he has been accepted into their prestigious 'Birds in Art' show on eleven occasions. Two of his paintings were also selected to be included in the Christie's auction held in London in 1995. His paintings have been included into such national shows as the Gilcrease Museum Miniature Show, the National Wildlife Art Museum's Miniature show, The Rockwell Museum's Representing Representation Show, The Cowboy and Western Heritage Museum Small Works Show, the annual Buffalo Bill Auction in Cody, WY and the Oil Painter's Of America National Show. In addition to numerous appearances in shows around the country, to date he has had twelve one man shows in various galleries.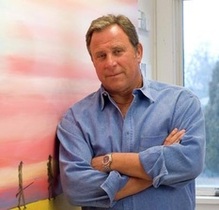 STEVE ALPERTSteve Alpert says "Art is the ultimate mirror of our lives. Funny how art seems to take a back seat to so many other things in daily life, yet it is art that subsequent generations use to look into the past. Art tells all the stories.
Painting landscapes has been a powerful force in my life, a compelling adventure into the world of beauty, power and romance. Landscape paintings produce emotional memory, they are storytellers. The good landscape painting has a touch of mystery in it. Every time we gaze at it, it seems to shift slightly, telling a different story.
More often than not, I begin a landscape painting without any notion of what the final image will be. I am always surprised by what appears on the canvas as the image develops. This is the adventure, recognizing what is happening, finding that image in the paint. Then comes the enhancing, shaping, filling in, and most importantly -- knowing when to stop.
I ache to paint the wide-open spaces, the vast prairies, the desert lands and the naked sea and sky. These are the places that have given me serenity in my life, the gift given to me and my way of passing it along."

JOHN ALVIN "Creating the promise of a great experience is how John Alvin described his role as the preeminent designer and illustrator of cinema art in the entertainment industry today. Alvin was prolific. He designed and illustrated some of the world's most widely recognizable movie art. Of the more than 120 film campaigns he created, E.T. - the Extra-Terrestrial was the most satisfying to Alvin, and appropriately so, as the movie is one of the most successful in cinema history. In addition to receiving the Hollywood Reporter Key Art Awards' grand prize, Alvin's E.T. was the only movie art ever to be honored with the Saturn Award from The Academy of Science Fiction, Horror and Fantasy Films. Alvin has produced many special works for Lucasfilm Ltd.'s Star Wars phenomenon. His Star Wars Concert and Star Wars Tenth Anniversary poster are among the most collectible Star Wars art in the market today. Additionally, The Smithsonian Museum, Washington D.C., exhibited Alvin's The Phantom of the Paradise as one of the best posters of the 20th Century. Alvin died in 2008.

DIANE ANDERSON Diane Anderson, born in Chicago, has developed a national following as a landscape artist. After graduating from the University of Iowa, she devoted herself to a career in art, working long and hard to refine her considerable artistic talents. With her mastery of watercolors and eye for detail, Diane strives to create in her landscapes not so much a scene as a feeling; not so much a place as a memory. A sunlit clearing in the forest, a placid meadow pond, or a waterfall shrouded in early morning mist - these are the kinds of chance, momentary encounters Diane recreates.
JAMES ANDREWS James A. Andrews is a self-taught painter of landscapes, seascapes, portraits and wildlife, working in oil, watercolor, pen and ink and pencil. He is known for historical images of shipping and shipwrecks of the Great Lakes. His work has been featured in Arts for the Parks and the World Federation of Miniatures at the Smithsonian. He has won first place awards at the Miniature Painters and Gravers Society of Washington D.C. and the Mariposa Miniatures Exhibition. In 2006, he won first place in landscapes at the Washington Painters and Gravuers Society International Show. His work was featured in Grumbacher's Palette Talk and he illustrated A History of United Methodist Shrines.
JENNIFER ANNESLEY Born and educated in Alberta, Jennifer Annesley is known for her dramatic architectural paintings, strongly illuminated and saturated with rich color and detail. By focusing on light, shadow and textures, Annesley creates a powerful sense of atmosphere and mysterious ambiance. Passionate about the art and architecture of past centuries, her paintings of opulent interiors attest to her admiration for the artisans who created them. Annesley received her Bachelor of Fine Arts degree from the University of Alberta in 1989. Her award-winning work has captured international attention and is included today in private, corporate and public collections worldwide.
ROSEMARY ANTEL Rosemary Sylvanus Antel was born in 1942 in Pittsburgh. In her early years, she roamed the western Pennsylvania Appalachians, appreciating the flora and fauna. Her mother had studied art in college and supplied her daughter with quality art supplies. Torn between art and her wish to earn a living, she studied both art and chemistry. Since 1999, she has devoted all her time to painting. Her work has won awards and been included in group shows including the Bellevue Art Museum, the Alaska State Museum, the Anchorage Historical and Fine Art Museum, the University of Alaska, the University of Washington, Coos Art Museum and the Nordic Heritage Museum.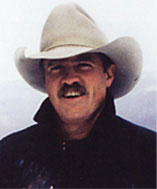 BILL ANTON Bill Anton was born in Chicago in 1957 and later moved to Prescott AZ. He graduated from Northern Arizona University. Later, after committing to painting full-time, he studied under Michael Lynch and Ned Jacob, who encouraged him to paint from life. "While the nature of my work necessitates much studio time, more and more of my painting is done outside." Anton's work has been published in Southwest Art, Architectural Digest, Art of the West, Equine Images, Western Horseman and Art-Talk. Corporate collections that include his work are Sears, Dupont, State Farm Insurance, Bank of America, Hewlett Packard, and Trust Company of the West. His award winning work has been displayed at the Prix de West at the National Cowboy and Western Heritage Museum, Masters of the American West at The Autry Museum, The National Center for American Western Art, the Old West Museum and The National Museum of Wildlife Art. In addition, his work is in the permanent collection of the prestigious Gilcrease Museum.
THOMAS ANTONISHAK Tom Antonishak's interest in fine art began when he noticed an advertisement for a national art contest. The contest was for the National Park Academy Arts for the Parks Competition. His rendering of an eagle soaring across Mount Rushmore made the exhibit. (More than 3,000 entries from the United States, Canada and Puerto Rico had entered the competition, hoping to be selected as one of the top 100 for the exhibit.) His painting was the first painting sold and was displayed at the Smithsonian Institute in Washington D.C. The painting ended up at the Mount Rushmore National Memorial in South Dakota. In 1993 his oil painting entitled Autumn Cardinals and Creepers featuring the scarlet songbird in Ohio's Cuyahoga Valley National Recreation Area won the Grand Prize and the Gold Medallion Award of Merit for the Arts for the Parks Competition. This painting is now part of the permanent collection of the National Park Foundation. Tom has also illustrated various books and magazines such as The Nature Conservancy, Smithsonian Institute and Field and Stream.

DAVID ARMSTRONG As a boy in the woods and fields near his family's rock-ribbed Connecticut farm, David Armstrong developed a reverence for the earth and a desire to capture its essence in his painting. Educated at the Taft School, the Skowhegan School of Painting and Sculpture, Bucknell and Indiana Universities, Armstrong painted primarily in watercolors and oils. At the age of 12, his talent was recognized by one of America's greatest artists, Eric Sloane. Throughout Sloane's long and distinguished career, he acted as Armstrong's mentor. Armstrong also had a long association with the prestigious Hammer Galleries in New York City, where he had several one-man sell-out shows and had the honor of having his work included in a four-man show with Eric Sloane, Bob Timberlake and Andrew Wyeth.In 1988, his one-man exhibition at Gallery One was a huge success. Armstrong died in 1998.
ROB ARRA The Rob Arra Collection consists of approximately 200 stadium panoramics from almost every major college and professional sports team. Arra is one of the world's best stadium panoramic photographers. Every stadium photographed by Arra will have an attention to detail, developing and color that is unsurpassed because of his meticulous quality standards. Photographs not meeting these rigid quality standards are simply not released.
DANIEL ARRIAGABorn and raised in the San Francisco Bay Area, Daniel studied art and animation at Academy of Art College, San Francisco. He began his career with Pixar Animation Studios as a Production Assistant on Monsters, Inc. and in 2001 made the jump from Production Assistant to artist. Daniel designed dozens of characters and sets for films such as Ratatouille, Wall-E, Up and Toy Story 3, for which he was the Character Art Director. Among his many creations, perhaps his most famous to date is "Lotso Huggin' Bear" the unforgettably nasty (but wonderfully strawberry scented!) bear that he designed for Toy Story 3.
In 2009 Daniel briefly departed Pixar to work at Walt Disney Animation Studios as a visual development artist on Wreck-it Ralph and also served as Art Director for Prep and Landing 2. However, in September 2011, Daniel returned home to Pixar where he is now contributing his artistic talents to numerous upcoming Pixar film projects.
As a Visual Development Artist (often referred to as a "Concept Artist") Daniel is one among a team of artists and designers who take on the immense responsibility of pre-conceiving the visual direction and design of an animated film leading up to the animation process. A lofty role indeed, walking in the footsteps of the legendary artists who pioneered this discipline, names like Eyvind Earle, Mary Blair, Tyrus Wong and other Disney Legends whose visual development work a generation ago weaved the very fabric of so many Disney classics.
MICHAEL ATKINSON Michael Atkinson seeks to "capture the emotion, be it subtle or exaggerated," a pursuit that has been in evolution since he started painting as a child in northwest Texas. Attracted early to the study of architecture, he earned a degree from Texas Tech University, then taught and worked in the field for a time. He creates images — buildings, oceanscapes, animals, and southwestern landscapes — through a unique, semi-abstract style and his mastery of watercolor's "spontaneity and freedom."

ANDREW ATROSHENKO Andrew Atroshenko was born in 1965 in Pokrovsk, Russia. He graduated, with honors, from the Children's Art School in 1981 and was later accepted at one of the most prestigious art schools in the world - the St. Petersburg Academy of Art. After graduation, he spent an entire year in the United States...returning to Russia to perfect his art before reentering the U.S. art scene. Since 2000, Andrew has worked with dealers from Western Europe and the U.S., exhibiting and selling his paintings in Carmel, Scottsdale, Palm Desert, Las Vegas & Hawaii. Two of Andrew's pieces were also auctioned off by Sotheby's in 2002 and 2003. In 1992, Andrew married fellow student, Maria, who is now an art critic in St Petersburg, Russia.

KEN AUSTER Ken Auster grew up with his feet deeply planted in the surfing culture where he first learned to express his art talent. Caught up in the ground swell of the 1960s surfing culture, Ken not only plunged into the sport of surfing but into the art and graphics of surfing as well. While working his way towards a BFA from Long Beach State University, Ken built one of the world's most prominent silkscreen and T- shirt companies, creating now-legendary surfing art that adorned surfers from Hawaii to the shores of Peru. His surfing images, silk-screened as original prints on paper, became the "fine art" of this beach culture, and today, represent the classic surf art of the past century. At the heart of Ken's work was always the awareness of the fine line between man-made and nature. In the mid-1990s, Ken moved to a more serious art level - involving him with the immediacy of oil paints as opposed to the process-burdened medium of printmaking. Throwing himself into the splendor of "plein air" (on location) painting, Ken discovered the richness and broad colors of the city life he long avoided. As he will tell you, he rejoiced in this newfound ability to paint anything and everything - cafes, train stations, airports, street scenes, and of course, never far away, was the beach, his first love. As one famous critic described: "each painting captures a moment in time charged with a hint of narrative drama. And each is rendered with such vibrant immediacy that a single glance excites other senses as well." Now in the forefront of American contemporary impressionists, he consistently walks away with gold medals and first place awards at juried exhibits. His work is collected by museums, patrons and shown in some of the most respected galleries nationwide. He is published by the Greenwich Workshop. Ken Auster died in 2016.
AVTANDIL Born in the Republic of Georgia in 1952, Avtandil Makharoblidze graduated from the Tbilisi Academy of Art at the age of 23. His emotional and evocative oil and mixed media paintings have received wide exposure at numerous regional and national exhibitions in the United States, the former Soviet Union and across Europe. He has worked with great success in the theater and motion pictures receiving first place for stage design at the International Theater Festival in Hungary. He is an accomplished master of motion picture animation, working as head designer for such films as Family and Waiting, which were produced in Georgia. He also served as a poster designer for a film distribution company. Some notable collectors of Avtandil's original paintings are the United States Ambassador to Georgia, the Governor of the Republic of Adjaria, Chairman of the Joint Chiefs of Staff of the Russian Federation, the Minister of Internal Affairs of Georgia, and the President of the International Lyons Club. At present, Avtadil continues his work as an artist and teacher at his studio in Tbilisi.
GUILLIAME AZOULAY Guillame Azoulay was born in Casablanca, Morocco in 1949. By the age of thirteen, he was sketching and selling his drawings on the street. He has held major exhibits in Rome, Copenhagen, Monte Carlo, Reno, Paris, Tel-Aviv and other major cities. In 1978, two of his works were accepted into the permanent collection of the Louvre Museum in France, making him the youngest artist ever to be accepted into the Permanent Archives of the renowned Louvre.
ANN BAKER Born Mary Ann Rugh and married to Eugene Baker, the artist adopted the fun name, Ann "Mrs. Bee" Baker. Her signature included a lively bumble bee and her charming primitive scenes developed a loyal following. Her limited editions were published by Mill Pond Press.
DON BALKE Don Balke has an impressive ability to portray a bird or an animal not only with anatomical accuracy, but with clarity, close attention to detail and fine brushwork that literally brings them to life. This ability is not limited to the creature portrayed, but extends itself to all the elements in his paintings so that leaves, trees and rocks all become part of this vital realism.

CARRIE BALLANTYNE Many artists go in search of subjects and inspiration. Carrie L. Ballantyne has only to look around her. Her subjects are the men, women and children of the high plains, where she lives with her husband and children near a 14,000-acre cow and calf camp. Her portraits suit her subjects; deceptively simple and strong, but still delicate and elegant. It's a far cry from her childhood near Los Angeles, but Ballantyne was merely following her muse. She sent a letter to the Dude Ranchers' Association, having finished high school a year early and was soon serving kitchen duty at a guest ranch in Cody WY. There she met Jesse Ballantyne, the Canadian bronc rider she was to marry. For the next few years, however, she worked as an outfitter's camp cook. But as she accompanied fishermen and hunters into the Absaroka Mountains, her sketchbook was never far away. As she became increasingly skilled in pencil, her work came to the attention of painter Ted Feely, who urged her to attend the George Phippen Western Art Show in Arizona. There she not only met the renowned James Bama, who she cites as her biggest influence, but sold most of her drawings, starting her career as a Western fine artist.

JAMES BAMA James Bama was born in 1926 and grew up in the Northeast. He followed his early interest in art through New York's specialized High School of Music and Art and the Art Students League. As a professional, Bama has earned a reputation for several facets of his talent. He freelanced briefly before spending fifteen years at the respected Charles E. Cooper Studios—at the time, the country's top firm of illustrators—and more freelancing followed. Bama's activities during this period were highlighted by artwork for the New York Giants football team, the Baseball and Football Halls of Fame, the U.S. Air Force and The Saturday Evening Post. Fans of pop culture may know him best as the artist who portrayed Doc Savage on sixty-two memorable book covers. Then Bama decided it was finally time to do what he most wanted to do. He moved west to Wyoming, where an artist "can trace the beginnings of Western history; see the oldest weapons, saddles and guns and be close to Indian culture." Bantam Books published The Western Art of James Bama in 1975 and The Art of James Bama in 1993. Jim was inducted into the Illustrator's Hall of Fame in 2000. Through his portraits of real people of the new West re-creating their history and heritage, Bama pays homage to the Old West and is renowned in yet another realm of the art world.

JOHN BANOVICH John Banovich began sketching wildlife while growing up in the copper-mining town of Butte MT. He painted animals on antlers and fashioned them into bolo ties, earrings and belt buckles, inspired by the elk and deer that his father hunted. At ten, he sold his first oil. He received a degree from the Art Institute of Seattle in graphic design. In 1993, as a virtual unknown, his painting of two lionesses won Best of the Show in Seattle's Pacific Rim Wildlife Art Show. He is now recognized as one of the world's top wildlife painters.
AL BARKER of New Jersey holds both Bachelor's and Master's Degrees in Forestry. He is a member of the Salmagundi Club, the Whiskey Painters of America, the Miniature Artists of America and the Washington, DC Miniature Art Society. Over the years he has received more than fifty awards for his paintings and has exhibited at the Grand National American Artists Professional League. Barker's work can be seen in almost every National Miniature Exhibition in the continental United States and in many museum collections.

CASSANDRA CHRISTENSEN BARNEY Cassandra Christensen Barney was born and raised in Utah. She received her MFA from Brigham Young University in 2000. "I've had a passion for the craft of the portrait since I was a child. As a young girl, I visited museums around the world with my father, collecting postcards adorned with 16th century art. Exploring these simple images captured my imagination, unlocking a world of discovery." "I love the art of storytelling, the layers of symbolism, and I would create my own stories of these quiet women, making the paintings my own. Today I paint portraits that share my passion for storytelling while revealing my personal journey." Cassie's images capture the souls of heroines, everyday women who have found strength and personal victory in their diverse experiences. Her portraits carry a range of emotions reflective of the events that have shaped their character. Ambiguous and poignant, her women find strength in their femininity. "They are beautiful and strong, because of the complexity of their feminine nature." "My portraits may not always feature the outwardly pretty or majestic, but they all share a quiet beauty that asks us to listen and to feel. My work reflects my personal narrative, yet my intent as an artist is to create an experience that will allow the viewers to bring new interpretations to the symbols, creating their own narrative and own sense of understanding and place." Cassie and her father, James C. Christensen, delight in working together. "My Dad inspires me to experiment with my own style, media and interpretation. Painting together in his studio, we have developed a wonderful synergy, critiquing each other and encouraging each other to experiment with colors, surfaces and textures." Life is truly art at Christensen Barney's home as her husband is also an artist and teacher. Her three daughters enjoy creating alongside their parents. In addition to her children, Cassie encourages many others to explore the world of art. She taught at The Waterford School for four years and part time at BYU.
DAVE BARNHOUSE Dave Barnhouse recreates the best of times in his definition of rural and small town America. His portraits are freeze frames of life the way he remembers it in the 1950s and 1960s. Collectors tell me they often put themselves in my art. It's a way we all can relive some of the happiest moments of our youth. Currently, Barnhouse has settled into the Americana genre, constantly working with illumination and adding a nostalgic touch to make viewers feel they are present and part of the painting. Barnhouse's works have earned many awards and honors. He has been included in Top Ten Hottest Artists lists and he has been voted one of America's most popular print artists in dealer surveys conducted by USART magazine.
MARC BARRIE Marc Barrie has made portraying the essence of nature the focus and centre of his life since the time he left school. Whether the subject is an eagle soaring effortlessly over the Rocky Mountains, or a loon gliding peacefully on a cold misty lake, Marc's talent and attention to detail make his paintings come alive with stirring realism, evoking the sensation of actually being there.

JEFFREY BARSON Jeffrey Barson's paintings of women are passionate, sensual and exquisite. They are a natural extension of his love of the human form coupled with his extensive knowledge of art history and classical literature. Every Barson painting is powerful, exquisitely executed, emotional and richly metaphoric while always showing a dynamic understanding of the female form. Barson was born in Utah in 1966. At the age of nine, his family moved to England where Barson attended Beechwood Park Preparatory School. Over the next years, Barson traveled extensively throughout Europe and was exposed to its great museums and fine artistic legacy. Upon graduation, Barson moved to Boston and then to New York. He has accepted commissions from and worked with, New York City Opera, Ballentine, Coca-Cola, Avon, Berkley, Bradford Exchange, Harper Collins, Time Warner, Turner Television, Paramount, Random House, Warner Bros, Zebra Books, Bantam, Doubleday, Dell and AT&T. He has received awards from the Society of Illustrators, the Creative Club of Boston and the West Coast Society of Illustrators.

MARJOLEIN BASTIN In her native Holland, Marjolein Bastin is considered a living treasure, as well as a valued spokesperson for the environment. She shares what she finds in nature with pencil and watercolor until it takes on a new life. Americans discovered her remarkable talent through Hallmark Cards. Her drawings became well-known in her home country through the Dutch magazine, Libelle. She also gained fame through childrens books which she wrote and illustrated - often featuring her most popular character, Vera the Mouse. Eventually, Marjolein won the Public Award for the Dutch.
ALAN BATEMAN Alan Bateman was born in Nigeria, but his family returned to North America where he spent much of his youth in the rural settings of Ontario and Nova Scotia. Though he shares artistic talent with his father Bob, Alan has taken his own independent direction with his artwork. He attended the Nova Scotia College of Art and Design. His studies were varied but he concentrated on printmaking and art education. He completed five years of college and graduated with both a BFA and a degree in Art Education. His work has been shown at the Beckett Gallery and at the Burlington Cultural Center. His wife Holly Carr is a talented artist, as well.

ROBERT BATEMAN Born in Toronto, Robert Bateman has been a keen artist and naturalist from his early days. He always painted wildlife and nature, beginning with a representational style, moving through impressionism and cubism to abstract expressionism. In his early thirties he moved back to realism as a more suitable way to express the particularity of the planet. It is this style that has made him one of the foremost artists depicting the world of nature.In the '70s and early '80s, his work received critical acclaim and attracted an enormous following. In 1982, his first one-man show in the United States took place at Gallery One. He has since been featured in more than a dozen one-man exhibitions at Gallery One...all with Bateman in attendance.He soon was commissioned by the Governor-General of Canada to create a painting (Northern Reflections - Loon Family) as the official Canadian wedding gift for Prince Charles. Museums and noted collectors such as Prince Philip, the late Princess Grace and Prince Bernhard sought his images. Bateman's 1987 exhibition at the Smithsonian Institution in Washington, D.C. attracted record-breaking crowds. A plane-load of Gallery One collectors were privileged to attend the opening festivities and enjoy a private tour of the exhibition conducted by the artist. His honors, awards and honorary doctorates are numerous; he was made Officer of the Order of Canada, that country's highest civilian award. He was awarded the Golden Plate Award from the American Academy of Achievement. He also has been the subject of three films and several video productions. Three books of his art, The Art of Robert Bateman, The World of Robert Bateman and Robert Bateman: An Artist in Nature, have made publishing history. A fourth book of his art, Robert Bateman: Natural Worlds, focuses on the importance of natural and cultural heritage. Safari, an illustrated book for young readers, contains first-hand accounts and interesting facts about African wildlife. Thinking Like a Mountain, details Bateman's environmental philosophies and observations and includes pencil sketches throughout. Released in 2002, Birds, is lavishly illustrated and filled with Bateman's insightful reflections on bird life.It is in honor of his contributions to art and conservation that both a public school and a secondary school in Canada have been named after him. With a degree in geography from the University of Toronto, Bateman taught high school for 20 years, including two years in Nigeria. He traveled around the world in a Land Rover in 1957-58, increasing his appreciation of cultural and natural heritage. Since leaving teaching in 1976 to paint full time, he has traveled widely with his wife, Birgit, to many remote natural areas.Bateman's art reflects his commitment to ecology and preservation. He has become a spokesman for many environmental and preservation issues and has used his artwork and limited edition prints in fund-raising efforts which have provided millions of dollars for these worthy causes. Through Gallery One, his efforts helped raise $33,000 to benefit the Red Brick Schoolhouse in Willoughby OH.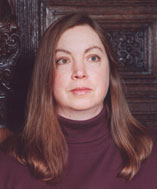 DEBORAH BAYS Deborah Bays was born in Nashville TN in 1951 and spent her early years in the formal study of music, playing violin and viola. In college, her focus shifted to her first love, that of making visual art. She earned a Bachelor of Arts in Costume Design for the Theater at the University of Texas at Austin then went on to complete a Master of Arts in Scenography at Purdue University. She settled in Denver and for two and a half decades designed costumes and sets for Regional Repertory Theater, The Hong Kong Repertory Theater, The Colorado Shakespeare Festival, Harrah's, Off Broadway and Public Television. After so many years of making art as a member of a team, she longed for a more personal expression. This led her to study drawing and painting with many fine artists and teachers at the Art Student's League of Denver. While she still has a passion for both theater and music, nothing has proved as profound a challenge or as rewarding as painting. Her favorite medium is pastel and her favorite subject is light revealing form and conversely, form revealing light. Her work has been featured in Southwest Art, Colorado Expression and The Pastel Journal where she received The Pastel Journal Grand Prize Award in the 2004 Pastel 100. One of her paintings is in included in Pure Color: The Best of Pastel.
ALAN BEAN Alan Bean - Apollo XII astronaut, commander of Skylab II and artist - was born in 1932 in Wheeler TX. In 1950 he was selected for an NROTC scholarship at the University of Texas at Austin. In 1955, he was commissioned an ensign in the United States Navy.Holder of eleven world records in space and astronautics, as well as numerous national and international honors, Bean has had a most distinguished peacetime career. His awards include two NASA Distinguished Service Medals, the Yuri Gagarin Gold Medal and the Robert J. Collier Trophy. As part of the Apollo XII crew, he became the fourth of only twelve men ever to walk on the Moon. As the spacecraft commander of Skylab Mission II, he set a world record: 24,400,000 miles traveled during the 59-day flight. He has also launched himself successfully into a new career as an artist.When he wasn't flying, Bean always enjoyed painting as a hobby. Attending night classes at St. Mary's College in Maryland in 1962, Alan experimented with landscapes. During training and between missions as a test pilot and astronaut, he continued private art lessons. On space voyages, his artist's eye and talent enabled him to document impressions of the Moon and space to be preserved later on canvas. His art reflects the attention to detail of the aeronautical engineer, the respect for the unknown of the astronaut and the unabashed appreciation of a skilled painter.The space program has seen unprecedented achievements and Bean realized that most of those who participated actively in this adventure would be gone in forty years. He knew that if any credible artistic impressions were to remain for future generations, he must paint them now. "My decision to resign from NASA in 1981 was based on the fact that I am fortunate enough to have seen sights no other artist ever has," Bean said, "and I hope to communicate these experiences through art."Bean's book Apollo: An Eyewitness Account, which chronicles his first-person experience as an Apollo astronaut in words and paintings, was received with critical and popular acclaim upon its publication in 1998.
JIM BEAUDOIN Jim Beaudoin was born in 1946 in St. Paul Park MN and obtained his MFA at the College of Visual Arts. He won the Alaska Migratory Waterfowl Stamp in 1988 and has been featured in Best of Wildlife Art 2 and Wildlife Art. He was commissioned to design collector plates of owls of North America for the Bradford Exchange.

GREG BEECHAM Greg Beecham was born in 1954 and resides in Washington. He has been the Featured Artist at the Pacific Rim Wildlife Art Show, won Gallery One's Masterworks in Miniature People's Choice Master Palette Award and the Wildlife Art News Award at the Society of Animal Artists' Art and The Animal Exhibition. Throughout his twenty-two year painting career, his works have been featured in Wildlife Art News, U.S. ART, Art of the West and several books, and his limited-edition prints are available through The Greenwich Workshop. He was a special guest artist at the Southeastern Wildlife Exposition; he exhibited in the Museum of Natural History in Beijing, China and his work is in the permanent collections of the Leigh Yawkey Woodson Museum and the Clymer Museum in Ellensburg WA.
BILL BELL Bill Bell was born in 1927 in Philadelphia. He paints for the fun of it, listing his awards and honors as "assorted ribbons and money and kind words." Applejack published many of his works, and he illustrated various books, including A Starry Day in Heaven and The Selfish Giant. He designed collectors' plates and figurines for the Franklin and Danbury Mints and series for McDonald's, Pepsi, Pillsbury and the Yankees. He also designed a program and poster for the White House.
SALLY BERNER Sally Berner grew up in small town Wisconsin with Lake Michigan in her backyard and the beauty of Door County less than an hour away. She has been an active oil painter for over 18 years in the realist tradition and her love for nature and animals has led her to concentrate on painting North American wildlife, domestic animals and landscapes. She has traveled to the ice floes of the Gulf of St. Lawrence to see the harp seal pups being born and has been in Churchill to see polar bears in their natural habitat. She has won numerous first place awards in prestigious competitions and her work has been selected for the Leigh Yawkey Museum and Arts for the Parks.
BETTY BILLUPS Betty J. Billups has been in the professional art field since 1975, initially in illustrations. The winner of grand purchase awards and blue ribbons in national and international shows, she has been featured in many art magazines throughout her career, including Southwest Art, U.S. Art, Art Talk, Sun Storm Publications and Art West. The subjects deal with her Native American, her Women in White series and her plein air paintings.
ERIC BJORLIN After graduating from art school, Eric Bjorlin carved a career in both commercial and fine art, creating works for Wild Wings, Hadley, Wells Fargo, 3M, General Mills, McGraw-Hill, Reader`s Digest, St. Jude Medical, Cargill, National Car Rental, SuperValu, Northwest Airlines, the Minneapolis Star Tribune, Toro, US Bank, Target Corporation, The New York Graphics Society and Bell Telephone. His images have appeared as limited editions, posters, clocks, calendars, apparel, greeting cards, ceramics and floor coverings as well as in books, magazines, annual reports, corporate logos, point of purchase displays and packaging. He has been the subject of a television show and magazine articles and was recently invited to the Artists for the New Century exhibition at The Bennington Center for the Arts. His art has raised over $45,000 for conservation efforts.

THOMAS BLACKSHEAR II Thomas Blackshear II, the son of an Air Force captain, was born in Waco TX and grew up in Atlanta. He pursued an interest in art throughout high school, securing a scholarship to the Art Institute of Chicago. After a year there, he transferred to the nearby Academy of Art. While finishing his college education, he was recruited by Hallmark Cards. He settled in Kansas City, where he became head illustrator at the prestigious Godbold/Richter Studio. A year later, he began a prosperous freelance career, illustrating many advertisements, several U.S. Postal Service stamp collections—one called "Black Heritage," another on classic movies and a third on jazz musicians—and several series of Hamilton Group collector's plates featuring scenes from Star Wars, Star Trek, and The Wizard of Oz. Although he was successful, he was dissatisfied and decided to pursue a career in fine art. Blackshear has received many awards for his artwork, including the Society of Illustrators' coveted Gold Medal. He was profiled on The Living Canvas, an art magazine of the airwaves that was shown on public television, and he has been featured on the Ebony/Jet Showcase and The 700 Club, and in The Saturday Evening Post. An exhibit of his original works for the Black Heritage stamp series premiered in 1992 at the Smithsonian's National Museum of American History and subsequently toured the United States.
SUSAN BLACKWOOD Born in Chicago, Susan Blackwood comes from six generations of artists. Her family history has been dated back to Rembrandt's parents. Both of her own parents and her two sisters are artists. She remembers her first art instructions were at the knee of her dad, oil and watercolor painter and sculptor, David Swartwout. As for her formal education She received her Bachelors of Fine Arts from Northern Illinois University. In 1982 Susan extended her watercolor studies with Irving Shapiro at the American Academy of Art in Chicago. She has traveled and painted extensively, including three years in Pakistan where she maintained an active studio and had three solo exhibitions. Her works are in the collections of American Express, the French Consulate of Lahore / Pakistan, Anheuser Bush, the Tucson Desert Museum and many others.
She has received the Best of Show at the American Women Artists National Juried Exhibition, hosted by Southwest Gallery, in Dallas, Texas.

MICHAEL BLASER Even as a young boy, Michael Blaser felt an emotional attraction to river steamboats. He sketched and painted imaginary ships of the sea and the great steamboats on the inland rivers. It was a means of escape - to imagine the feel of the vibration of the steam engine reverberating through the deck of the steamboat as it disappeared around the bend or the liberating feel of the wind as it filled the sails of the clipper ships. His effort to replicate that vestige sense of freedom he sought as a young painter is the underlying inspiration behind all of his paintings. Today, he has a long list of artistic accomplishments. The Cincinnati Historical Society commissioned him to paint a series of maritime portraits capturing the city and the river landing at different time periods. He completed a similar series for the Milwaukee Public Museum in Milwaukee. He has painted portraits of the cities and waterfronts of Charleston, Davenport, Louisville, Memphis, New Orleans, Savannah, St. Louis, La Crosse and St. Paul. His Great Lakes work features Mackinac Island, Chicago, Milwaukee, Harbor Springs and Cleveland. He was selected as one of the artists (and the only living artist) to be included in the Art In Embassies Program for the U. S. State Department and he was commissioned as the Official Artist for Cincinnati's 2006 Tall Stacks Music, Arts & Heritage Festival.
MICHAEL BLESSING Michael Blessing spent his formative years in rural Montana, surrounded by the land, the people, and the usual conglomeration of machinery. After pursuing a Master's degree in Music Arts, he spent the next thirty years owning and running two recording studios and working in the music industry in the areas of performance, engineering, and recording.
A self taught artist working in oil, Michael is primarily compelled by the shapes within a composition. Having discovered an initial inclination toward figurative painting, he favors a candid view of his subjects, often depicting unexpected everyday moments and emotions that are universally relevant. As a rule, Michael is drawn to strong compositions, vibrant color, and bold lines. His figurative work and paintings of vintage Western nostalgia are widely appealing and have an edgy quality that is both contemporary and timeless.

CAROLYN BLISH Whether recognized as an artist, wife, mother, grandmother, pilot, evangelist or even the sketching cowgirl on local television, Blish's deep personal relationship with God draws her out of her studio to share her faith. The method she has found includes her paintings—not just of the Lord, but of serene shorelines, restful landscapes and children at play. Her formal art education was limited to a single two-week course, but her enthusiasm and desire to learn was unbounded. Blish later became a member of the American Watercolor Society, the American Artists' Professional League and the Allied Artists of America, while winning awards from The National Arts Club and enjoying sold-out exhibitions and shows. Her limited editions have been published by both the Greenwich Workshop and Mill Pond Press.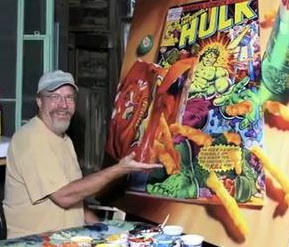 DOUG BLOODWORTH enjoys evoking the viewer's nostalgic feelings of one's childhood, be that in comic books, games we played, or our comfort foods.
In 1974 Doug earned a degree in Commercial Arts and went on during the early stages of his career to work in several genres of the art world. From painting caricatures to billboards, Doug's pursuits steered him towards the mastery of fine art techniques and a working mentorship with Marv Gunderson, the exclusive artist for the Marlboro brand. Painting iconic works on billboards all over the country was a highlight early on in his career and he still draws from the inspiration and lessons learned during the tour.
Doug has since been commissioned to paint two 30' x 200' murals at Tampa's Tropicana Field, a project which took six months to complete and inspired him to focus solely on painting fine art pieces.
The influence of paper printed comics from eras past is still tangible in Doug Bloodworth's photorealism. Combined with decades of artistic technique and the personal connection offered by his custom works, Doug's collectability is rapidly growing. He is now recognized in the international art community as one of the premiere photorealist painters of this period.

CHRISTOPHER BLOSSOM Christopher Blossom was born in 1956 and currently resides on the East Coast. Following in the footsteps of his grandfather and father, both of which were celebrated commercial artists, he now spends his free time doing research at North American sailing sights. He began his training informally with his father and then attended the Parsons School of Design. A passionate maritime artist, his works are exhibited by the U.S. Navy, the Mystic Seaport Museum, and the Colorado History Museum. He won a Gold Medal at the Society of Illustrators Scholarship Exhibition when he was 20 and went on to win a Gold Medal from the National Academy of Western Art for his painting of ships in Monterey. Saluted as an undisputed master, Blossom has exhibited his art at the Gilcrease Museum, the Colorado Museum of History, the prestigious Prix de West Invitational and the Artists of America show. Blossom continues to achieve artistic honors including the Robert Lougheed Memorial Award at the 2001 Prix de West. Almost the only time he isn't painting is when he is sailing, visiting ports of call in Maine, Connecticut, Rhode Island, Maryland, the Bahamas, California and Washington State. Blossom recently spent a year sailing around the Caribbean with his wife and two sons. His limited-edition prints are available through The Greenwich Workshop.

TOBY BLUTH Walt Disney was a man who had an amazing ability to inspire other people to remarkable creative achievements. Toby Bluth happens to be one of those shining gems of talent that to this day draws inspiration from the life and work of Walt Disney. Starting with Snow White and the Seven Dwarfs then continuing with Pinocchio, Fantasia, Dumbo and Bambi, the first five feature length films to come out of Walt Disney Studios, according to Bluth, are the five gems in the crown of animation's royal history. Just as those five films marked Walt's grand entrance into feature length storytelling they, quite appropriately, set the stage for the first five limited edition giclées in Bluth's Disney Fine Art portfolio. Infused with all the depth, texture and richness of Toby's original watercolors these fine prints will be enjoyed for generations, very much in the spirit of the timeless classics that inspired them. A multifaceted artist, Toby's creative endeavors do not end at the tip of his brush. He is an accomplished writer, director, designer and a veteran of the American musical stage, having contributed to nearly one hundred musicals, both on Broadway and beyond. He served as Art Director for The Walt Disney Studios production of The Three Musketeers, having already served in that position for the animated feature film The Tigger Movie.

COLLIN BOGLE Collin Bogle learned techniques, composition and design from his father, Lee Bogle, a seasoned artist and teacher. Collin quickly caught on, adding unique perspectives and rich details to "class" assignments. He was known in high school as the artist and took home the Award of Excellence in drawing and painting at graduation. After a summer apprenticing for his father, he decided to make art his career. Inspired by nature, Collin uses pastels, colored pencils and airbrush to bring a sense of realism to his canvases. He has been honored by the Bradford Exchange which named him Collector's Choice.

LEE BOGLE Collectors know Lee Bogle from his images of Native Americans, often solitary figures of women whose beauty far surpasses the superficial. Other works depict men and women who appear as soul mates rather than mere romantic couples. Other images are of pensive women, often Native Americans. While his paintings artistically speak for themselves, they also reflect his appreciation for the organic. Working with muted, atmospheric colors, he is a master at depicting the expressive quality of light. He received his art degree from Central Washington University.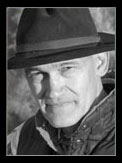 NELSON BOREN Born and raised in Tempe, Arizona, Nelson studied to be an architect earning a degree from Arizona State University. After practicing for 15 years, during which time he owned a successful firm and won numerous awards, Nelson made the pivotal decision to leave the field in 1980 to pursue his dream of becoming a full-time artist. Nelson credits his life-long love of both art and math with his dual-career path of architecture and fine art. His mother, a painter herself, was his earliest influence. As a teenager in the "psychedelic '60s", the only art posters his mother allowed Nelson to hang in his bedroom where those he painted himself. Later, as an architecture student he had time for very few electives. The first one he chose was a watercolor course with a much-admired professor of architecture who Nelson says painted like "magic." Discouraged by not painting as well as his teacher, he effectively gave up and stayed focused on architecture. Years later, however, the burning desire to paint returned and he resumed watercolor classes, this time with a higher degree of dedication and more realistic goals. It was during this phase of training when Nelson developed his signature style which he credits most to the principle of "gestalt." At the same time Nelson became increasingly disillusioned with architecture and the increasing business demands of owning his firm. Finally, in 1980, he and his wife made the decision to make a major lifestyle change and move their family, including the seven children. One of Nelson's goals was to paint full time, however, he knew he would have to sell some works to justify his time. He got his art represented by several Scottsdale galleries by showing his work door-to-door. Within two weeks, two of his paintings sold. Since then, some of the leading galleries in the U.S. have sought to represent his work, recognizing his unique combination of incredible detail and big, bold and graphic images. Nelson's work is in collections across the United States including the Whitney Museum of Western Art, Cody, Wyoming, the Coca Cola Company and the Dallas Cowboys NFL football team.

LORELAY BOVE Born in Barcelona, Spain, raised in the principality of Andorra and part of a family full of gifted artists (her father is renowned painter Quim Bove) art has always been a way of life for Lorelay. Educated at the prestigious California Institute for the Arts, a school founded by Walt Disney to foster young creative talent, this exciting young artist has made an impact on the art and animation world almost immediately upon her arrival. After making her entry into the business as an art intern at Pixar Animation Studios, she quickly transitioned into her current role as a Visual Development Artist at Walt Disney Animation Studios.
As a visual development artist for Disney, her conceptual artwork has been extremely influential in the visual direction of films such as The Princess and the Frog, Tangled, Winnie the Pooh, and Wreck-it Ralph. Lorelay is also known for providing the illustrations for the Little Golden Book The Princess and the Frog title, as well as Toy Story: Ride 'em Cowboy! Her work is also featured on the cover of The Art of Wreck-it Ralph. Her work is often compared to the work of Disney Legend Mary Blair, although Lorelay confesses that she did not become aware of Ms. Blair's work until her college years. Her own visual signature and style had already been well established for many years at that point, however, she finds the comparison flattering. "It's quite a compliment!" she says.
SUSAN BOURDET Susan Bourdet grew up in western Montana. She majored in art and biology, her two great loves, while at Montana State University. After graduation she worked as an artist for a ceramics company and later as a pharmacy technician. For years, she taught watercolor at a local community college in Oregon. Susan's career as a professional artist didn't really begin until 1980, and she now has over sixty limited editions in print along with yearly songbird calendars. She is the author of Painting the Allure of Nature and is working on a second book. Her paintings have been featured in shows and exhibitions including the Leigh Yawkey Woodson Art Museum's Birds in Art and the Society of Animal Artists' Art.

AMY BRACKENBURY Living on a 400-acre ranch 40 miles northwest in Colorado, Amy Brackenbury is surrounded by artistic inspiration in the foothills of the Rockies. Brackenbury grew up on this ranch where her family used to raise sheep and cattle. An animal lover known for her realistic paintings of domestic pets, her work can be seen in the book, The Best of Wildlife Art. Known for joie de vivre, Brackenbury's work is an invitation, as she says, to view my art and enjoy life with me.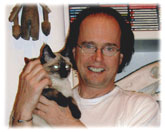 BRALDT BRALDS Some of Bralds' most beloved works are his fanciful renditions of cats with their humorous, human-like traits. There's mystery behind a cat's eyes in the divinely inspired art of Braldt Bralds. Masterfully creating art that is "of this world, but not in this world," is his unique artistic talent in paintings that range from realistic, humorous portrayals of cats, to contemplative and detailed still lifes.
Born in the Netherlands into an art-loving culture, Braldt Bralds was very influenced by the works of Dutch Masters such as Rembrandt and Vermeer. He first learned about illustration art from magazine advertisements while still a young child, and from that moment, his course was set. At twelve, he began attending the Grafische School in Rotterdam, where he was instructed in graphic arts and the printing trade. Aside from this formal training, Braldt is primarily self-taught.
Once out of school, Braldt became a successful illustrator in Holland. In 1978, on his first day's visit to New York, he was commissioned to paint a cover for Time Magazine. Since then Braldt's career has been one success after another. His work has appeared in Time, Newsweek, Esquire, The Washington Post, Playboy, Der Spiegel, Omni, Rolling Stone, Atlantic Monthly and National Geographic. Braldt has illustrated book covers for publishers around the world, including M. Zimmer Braldley's Mists of Avalon. Advertising campaigns include Levi-Strauss, Grand Marnier, Alfa Romeo, Pirelli, IBM, Celestial Seasonings and Crabtree & Evelyn. He has designed stamp sets for the United Nations' and the United States Postal Service.
In 1989, Braldt received the Clio award for Best Illustration. He has earned numerous gold and silver medals from art director clubs around the country, including the Hamilton King Award from the Society of Illustrators in New York City. In 1993, the International Advisory Board of the Art Institute International established a "Braldt Bralds Illustration Scholarship." Braldt taught at New York's School of Visual Arts, and has lectured and conducted workshops in cities throughout the world. In 1997, the Dutch Society of Illustrators inducted him into the Hall of Fame for his lifetime achievement in the field of international illustration. As his illustration career flourished, Braldt continued to develop his fine art.
ROLLIE BRANDT With her painting Learning the Call featured on the cover of the Minnesota Department of Natural Resources hunting regulation booklet and Sunny Catch on the Minnesota DNR fishing regulations booklet, Rollie Brandt earned recognition throughout her home state. Signing with publisher Wild Wings brought her to prominence throughout the country. Several "People's Choice" awards and numerous magazine covers followed.

CHARLES BRAGG Charles Bragg is a devoted student of the human race. As one of the keenest observers of contemporary times, he has etched his little figures into the American consciousness. If you recognize yourself in the pained expression on one of his characters' faces, it is because Bragg has suffered that bit of tangled reality himself. He is a constant observer, but never an innocent bystander. Bragg is a hopelessly social beast—relaxed, articulate, playful, and very funny—and his sense of humor comes through in his work. He creates from the heart, and chuckles a bit while doing so.

WILLIAM BREEDON William Breedon is an artist who successfully straddles the past and the present. A master of watercolor, Breedon's technique might best be described as refined detail, a style that immediately commands the viewer's attention, invites them into the composition. Breedon, who started painting in watercolor at the age of 10, has had a classic fine arts education, winning awards and exhibiting his art, prints and posters while still a student at Kent State. Upon graduation, he managed to make a living through his art. Starting as a landscape artist, William Breedon began to include subjects into his art, prints and posters. His work was published by the Greenwich Workshop.
CARL BRENDERS The artistic visions of Carl Brenders reflect his respect for nature. His precise and lively paintings capture the extreme realism of the birds, mammals and habitats he depicts. Brenders paints every detail of his wildlife images - feathers, hair, leaves or pine thorns - until, he says, they get into my skin. Brenders was born near Antwerp, Belgium, and has drawn since childhood. He studied at the Fine Arts Academy in Antwerp and later at Berchem. He has produced wildlife illustrations for more than 20 books in a series entitled The Secret Life of Animals. Brenders has been included in the Leigh Yawkey Woodson Art Museum's prestigious Birds in Art show. The wildlife images of Brenders art are first created from pencil sketches; from these sketches his mixed-media paintings of watercolor and gouache are completed with a technique he has developed during the last 30 years. His paintings, which encompass every intricacy of nature, devote equal attention to the detail of the wildlife subject and its habitat as well as to the mood created by the light. Today, Carl divides his time between his homes in Belgium and France. His art is the subject of the book, Wildlife: The Nature Painting of Carl Brenders and it has been featured in More Wildlife Painting: Techniques of Modern Masters and The Best of Wildlife Art.
CAREL BREST VAN KEMPEN Carel Brest van Kempen of Utah was born in 1958. He has won many awards of excellence and best of shows and illustrated many books including Rigor Vitae: Life Unyielding, Biology of Gila Monsters, Dinosaurs of Utah, Pythons of Australia and Savannah and Grassland Monitors. His work is in collections of the Springville Art Museum, Leigh Yawkey, World Center for Birds of Prey, Sonora Desert Museum, Natural World Museum and Bennington Center.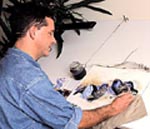 KEITH BROCKIE Keith Brockie, artist and naturalist, sketches the wild beauty of his native Scottish countryside. It is a countryside rich and varied in wildlife habitats and, he says, one of the last great wildernesses in Europe. Brockie's artwork readily illustrates his artistic talents" his fine draftsmanship and delicate coloring" but it is Brockie's ardent love of nature that is most apparent in his work. As he says, wildlife, and birds in particular, was always destined to be my great passion.Brockie was educated at Duncan of Jordanstone College of Art in Dundee, Scotland, where he obtained a diploma in illustration and printmaking. He worked as an illustrator before devoting all of his time to his work as an artist and a naturalist in 1979. His art is perhaps best known by his three books of wildlife sketches, drawings and paintings that have been enormously successful worldwide and acclaimed by reviewers as classics of wildlife art. Brockie's thorough grounding in wildlife anatomy allows him a fluidity in his art through which he is able to capture his subjects' individual characters and gestures. Brockie believes, however, that it is always wise to question your ideals and methods so as to prevent your work from 'standing still'... if I were wholly satisfied with my work, it would be the moment to give up, for it would mean the end of the addictive agony of striving for some sort of aesthetic perfection.

ALAN BROWN Alan Brown's fascination with African wildlife began in 1990 when he first journeyed to Kenya and Tanzania. He used his photographic skills not just to compose pretty pictures, but to tell of animal life and take viewers on safari through his images. It often took hours to capture just the right images...waiting for the sun to cast rays perfectly upon animals unaffected by his camera. With an artist's eye, Alan would then compose and crop...clicking the shutter at just the right moment.
Such perfect moments take the viewer along as wildebeests thunder up a cloud of dust, as a male lion guards his zebra kill and as a mama leopard rests high on a branch. But even as he aimed and clicked, Alan could see changes taking place. He saw the last of wild dog packs and he regretted the passing of big tusker elephants. He photographed rhinos in the Ngorongoro Crater where they are monitored and he photographed mountain gorillas in Rwanda and Uganda.
Later, through photo exhibits, video presentations, informal lectures and leading adventure travelers around the globe, Alan shared his passion to protect the environment. If seeing his images encourages even one viewer to take his own safari, to support his local zoo or museum of natural history or to contribute time and dollars to wildlife preservation, Alan feels he has made a worthwhile contribution.
Meanwhile, Alan continues his daily activities as president (co-founder) of Gallery One, Mentor OH.

TOM BROWNING Born in 1949 in Ontario OR, Tom Browning has been a professional artist since 1972. Although his true passion for art is best seen in his fine art genre paintings, he is perhaps best known for his wonderful images of Santa Claus. After attending the University of Oregon as an art major, Tom began selling and submitting paintings to galleries. As his interests in subject matter and medium evolved, collectors eagerly accepted his changing themes and directions. Now there are few subjects Tom hasn't painted, but figures, still life and landscapes still remain his favorites.
TRICIA BUCHANAN-BENSON At 11, Tricia Buchanan-Benson wrote Walt Disney Studios asking how to become an animator. Disney sent her details on how to reach her goal. She later graduated from Loyola Marymount College with a degree in film since at the time there was no animation degree. She honed her craft through private seminars before becoming an animator on The Simpson's, King of the Hill and Dilbert. Now, coming full circle back to Disney Fine Art, Tricia combines turn of the Century Art Nouveau style with Disney's characters.
LUKE BUCK Luke Buck was born in 1940 and lives in Indiana. He was educated at the John Heron Institute of Art. He claims that many elder contemporary artists have influenced him; however, these days there are fewer elders, and he is taking notes from youngsters! His honors include awards from the Disney Collection and first place awards from Chautauqua. He has been featured in USArt, Sporting Classics and Decor. His paintings are cleverly authenticated with a thumb print.
MICHAEL BUDDEN Michael Budden was born in 1957 and resides in New Jersey. He earned a bachelor's degree in art education from Trenton State. His work is in the collection of the Leigh Yawkey Woodson Museum and has been seen in touring exhibitions across the United States and Japan. He is a member of the Society of Animal Artists.

SIMON BULL A childhood spent in cultural centres of Europe, the jungles of South America and the mountains of Southern China, combined to shape the creative vision of British-born Simon Bull who has since become one of the world's most compelling living artists. Today, his work is collected by royalty, presidents, celebrities and museums as well as a growing number of private collectors who find their lives enriched by the color and emotion of his work.
Simon's flair for art was first noticed when he won his first art competition at the age of six. Other childhood art prizes followed, including several in his teen years and a national art students' painting prize while at college. During his teens, the family moved to Hong Kong. It was here that he first encountered the art of the East where the beauty of Chinese brushwork with its economy of line and energy of composition was to have a lasting influence. It was here that he held his first one-man exhibition at eighteen.
While still at art school he married Joanna, his childhood sweetheart. During the late seventies and early eighties, the skills in printmaking that he acquired at art school and which had especially fascinated him began to pay dividends. He sold his first three editions to Pallas Gallery in London and then entered a relationship with London Contemporary Art.
Though he had gained early recognition for finely worked etchings and watercolours, his work took an explosive new direction in the early 1990's with vibrant colours and bold, expressive compositions. It was this ability to work with colour that brought widespread international acclaim and produced the signature look that was to make his work instantly recognizable.
enty-six of his paintings were exhibited together, that the effect of this new work came home to him. This success has led to many accolades. He was the first to win the Fine Art Trade Guild Artist Print Award in 2000 (as the top-selling print artist in England), and in 2002 he was named the official artist for the Salt Lake City Winter Olympics.
In 2003 and 2004 he became the first British artist to win the prestigious U.S. National Association of Limited Edition Dealers Print of the Year award, first for The Journey Never Ends, and the following year for Bird Of Paradise.

WILL BULLAS Born in Ohio and raised in the southwest, Will Bullas enrolled at Arizona State University and was majoring in fine arts with a minor in dramatic arts when he was drafted. In Vietnam, his first professional pieces were pencil portraits of fellow soldiers, which were sent to loved ones back home. Returning from military duty, he enrolled in the Brooks Institute of Fine Art in Santa Barbara CA and graduated with a degree in oil painting. With the encouragement of his wife, Claudia, he then quit his printing press job "reproducing the work of other artists"and concentrated on his own art. That was the beginning of a year-long voyage across the Midwest and Southwest, where Bullas sold his work to many appreciative art lovers. Bullas' work now graces a wide range of popular products, including high fashion t-shirts, note cards, coffee mugs and even 100% silk neckwear. His books, a fool and his bunny... and a fool moon... have been published to acclaim with an introductions by inveterate fans Clint Eastwood and Doris Day. His vision has taken on further dimension as works of art in porcelain from the Greenwich Workshop® Collection. Will's awards include the Strathmore Award at the 1981 Rocky Mountain National Watermedia Exhibition, the William G. Morrison Award from the Adirondacks Exhibition of American Watercolors, the First Place Award at the 1990 Signature Membership Exhibition of the National Watercolor Society and the California Watercolor Association's 1997 Silver Medal. He is a proud member of the American Watercolor Society, the National Watercolor Society and the Knickerbocker Artists of New York. In 2002, Will was awarded the prestigious Dagmar Tribble Memorial Award by the American Watercolor Society.
GALEN BURRELL Wildlife photographer Galen Burrell grew up along the Iowa River near Marengo IA. Besides cattle, his family's farm was home to deer, quail, pheasants, rabbits, squirrels and many other kinds of wild animals. When he was growing up, Burrell spent a great many hours watching the wild animals that lived on the farm.With Burrell's interest in wild animals and his desire to preserve our natural world, he went on to receive a Bachelor of Science degree in Wildlife Biology from Colorado State University and a Master of Science degree in Wildlife Science from the University of Washington. He subsequently worked as a research biologist for the U.S. Fish and Wildlife Service, the Washington Department of Game and the Manomet Bird Observatory in Massachusetts. In 1983, Burrell stopped working as a biologist and began his career as a wildlife and nature photographer. Burrell felt that his knowledge of and love for wild animals and his skill as a photographer would be the best way to show people the beauty and honesty of wild animals and would, therefore, accomplish more toward the preservation of the natural world. Burrell has three times won awards in the Wildlife Photographer of the Year competition, which is sponsored by the BBC. His photographs have appeared in natural history magazines, calendars and in advertisements in Canada, Europe, Japan and the United States. Two books of his photographs, In Search of Mountain Bluebirds and When the Snow Geese Are Gone, have been published and distributed throughout the world.

DARRELL BUSH Darrell Bush was born in Illinois and graduated with a BFA in commercial art from Northern Illinois University. In Minnesota, he worked as a commercial illustrator before becoming a full-time wildlife artist in 1987. He participated in the Wonders of Nature exhibit in Hong Kong and was named Artist of the Year for the Wildlife Western and American Art Exhibit. His projects include a National Fish and Wildlife print and several state hunting stamps and prints. His prints have been commissioned by Ducks Unlimited and he is an active member of The National Audubon Society and Ducks Unlimited.
JOHN BUXTON John Buxton was born in the small southern town of Oxford NC. He excelled at art from childhood and later earned his art degree from the Art Center College of Design in Los Angeles. A successful illustrator for 31 years, John worked in Detroit, Cleveland and Pittsburgh. During this time, he illustrated two books for National Geographic and developed a fascination with documentation and truth in art. In 1994, he left illustration and began painting subjects more personal to his interests. Soon, he began exhibiting his paintings, placing works in the Birds in Art Show at the Leigh Yawkey Woodson Art Museum. He was included in "The Best of Wildlife Art 2," placed in the Top 100 in Arts for the Parks, was elected to the Society of Animal Artists and exhibited with the American Academy of Equine Artists...all before settling into his true niche: historical art. John's historical images of the 18th Century often depict scenes from the birth of our nation, allowing viewers to witness momentous events or experiences from everyday life of the frontier. Many historical sites display his extensively researched works and several documentary films have been aired featuring his paintings. Buxton has shown his artwork at the Gilcrease Museum and his largest painting - a life-size standing portrait of Abraham Lincoln - hangs in a place of honor at the National Civil War Museum.
ROBERT CALDWELL Robert Caldwell graduated in 2000 with a BFA in communication arts and design. He won several awards in college including an honorable mention in Strathmore Artist Papers' student illustration contest and a certificate of merit from the Society of Illustrators, which resulted in his work being displayed in New York City. Today, his passion for art and nature can be seen in his highly detailed, realistic paintings and drawings. His work appeared in Birds in Art 2007.
CHRIS CALLE Through a strong sense of design, Chris Calle's original lithographs reflect his concern for the environment and vanishing wildlife. He began his career as an artist after graduating from the University of Michigan School of Fine Art in 1983. Since that time, Chris has completed assignments for such major clients as Reader's Digest, NASA, the National Wildlife Federation and the U.S. Postal Service. Chris has designed many U.S. postage stamps, including the Connecticut Statehood, Harry S. Truman, John J. Audubon and the 20th Anniversary of the First Man on the Moon commemorative stamp. Chris shares a special interest in stamp design with his father, Paul Calle, who designed the original stamp commemorating the landing of the First Man on the Moon in 1969.
PAUL CALLE - 1928-2010

Paul Calle is an artist whose works reflects the dramatic era of America's Western heritage as well as the one in which he lives. For Calle, the dimensions of art can be as vast as the wild, wind-swept plains of the West, as infinite as outer space and as small as the historic scenes he captures on postage stamps for the United States Postal Service. Calle has designed more than 30 stamps in as many years. Among this noted artist's many distinctions is the First Man on the Moon series of stamps that he designed which sold more than 150 billion. Other Calle stamps include those honoring Franklin D. Roosevelt, Eleanor Roosevelt, Jesse Owens, Helen Keller, Robert Frost, Douglas MacArthur, Pearl Buck and Frederic Remington, in addition to stamps depicting the Vietnam Veterans Memorial, the International Year of the Child in 1979 and promoting causes such as volunteerism and encouraging early cancer detection. Calle also designed the U.S. Postal Service's first twin stamp to commemorate the successful Gemini Space Walk.Calle's portrayal of the West is not as a romantic adventure but as a realistic challenge. He has made a personal commitment to portray America's past with the same sense of history that guided his hand in depicting our nation's space explorations as an artist for NASA's Fine Art Program.Calle is a master of both the oil painting and the pencil drawing. His drawings" often very large" show incredible control and sensitivity; they have the quality of fine etchings. Few contemporary artists have attained greater mastery of the pencil than Calle, who shares his skills in his book, The Pencil, a record of his odyssey as an artist with a pencil. It has been translated into French, Chinese and Russian. Another book of his art, Paul Calle: An Artist's Journey, was awarded the prestigious Benjamin Franklin Award for Fine Arts in 1993.
In addition to major corporate and private collections, Calle's artwork is in the permanent collections of numerous prestigious institutions including The National Aeronautics and Space Administration, The National Portrait Gallery, The Smithsonian National Air and Space Museum, the U.S. Department of the Interior and the Gilcrease Museum. Calle received the distinguished Nona Jean Hulsey Buyer's Choice Award at the Prix de West Invitational, presented by the National Cowboy Hall of Fame and Western Heritage Center. His drawings and paintings have been widely exhibited in the United States as well as in the former Soviet Union, Sweden and Poland. Calle says, If I had to state a goal, a hope pertaining to my work, my aim would be to help keep alive that huge reservoir of our past, to draw strength and sustenance from it and build upon it in ways that are new and different, but not to reject it. I find my inspiration in all the life that surrounds and envelops me, from the evolution of man and his works, of the timelessness of the rocks, the trees, of man, his land, the sky and the sea. That's what it's all about: art is always a visual experience. This is my world, and I relish it with great affection.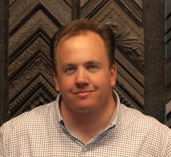 BOB CALLENDER As a native of West Texas, Bob Callender was used to the daily sight of the various oilfield operations that fuel the Texas lifestyle. As the youngest child in a family of 10 children, Bob was also personally acquainted with the oilfield life watching his father and older brothers work hard to earn a living. From the time Bob was a young child he had a strong passion for photography. As his skills progressed, he was able to create surrealism in any subject matter he photographed. Being so closely associated with the West Texas oilfield scene, it was only natural that Bob would soon turn his creative eye to what was nearest and most familiar to him and turn it into an art form. Using high dynamic range photography and photographic manipulation Bob is able to capture the essence and beauty of the rigs and any associated equipment using explosive color and dynamic skies that are unlike anywhere else in the country.

MIKE CAPSER The graceful beauty of Mike Capser's art comes naturally to the watercolorist who lives under the wide open skies of Montana. Capser paints, draws and sculpts contemporary, western and wildlife subjects. A critical part of Capser's work is based on painstaking research and inspiration from hunting, studying, and sketching the wild, untouched land of his childhood. He relies on much of his rich, personal experience with the West to get the right feeling for his subjects. He has received numerous awards and honors for his paintings, and several publications have featured his art: Wildlife Art, Informart, and U.S. ART magazine, which has named Capser among the country's top artists. Several of Capser's images have been used by the National Wildlife Federation for Christmas cards.
AMANDA CARDER Amanda Carder attended college at the Atlanta Portfolio Center where she studied art direction, graphic design, photography and illustration. After graduation, she joined the advertising firm of McDonald and Little in Atlanta, serving as Art Director, working with clients such as Coca-Cola, Simmons Beautyrest and Wachovia Bank. Later, she founded Image Impact, a full service-advertising agency specializing in print advertising and brand development. As a full-time painter, she is now represented by several galleries and has won numerous awards.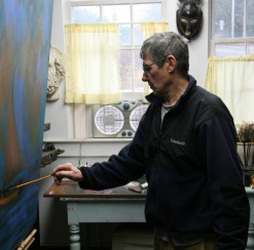 ROBERT CARDINAL Robert Cardinal, originally from Montreal, has been living on Cape Cod for most of the past fifty years. In the late 1950's, he left Canada and moved to Greenwich Village. From there, he followed fellow artists on their spring pilgrimage to Provincetown. He attended La Grande Chaumiere Art School in Paris.
Cardinal has always been fascinated with art history and those who painted before him in the Realist and Impressionist schools. Some of his favorite painters being - Goya, and the more contemporary, Maxfield Parrish and Edward Hopper, whose influence is predominantly evident in Cardinal's painting. Cardinal looks for harmony between nature and what is man-made. He searches for simple scenes: isolated beaches, lighthouses, lonely Cape homes. He stresses color, light and mood in an effort to acheive a moment in time. Usually he paints at sunrise or sunset- when the light offers him the drama and mood he is looking for. These times offer striking combinations of color- although closely related in value, they are bold and vibrant, and even somewhat shocking in hues. He often returns to the same subject over and over, as they never appear quite the same twice.

JUNE CAREY June Carey captures the essence of California's landscapes and seascapes like no other artist. Self-taught, June found inspiration in California's Plein Air movement of the 1980's. She developed a unique style, incorporating both intense color and dramatic lighting, with which she pulls the viewer into historic mission scenes and wine country landscapes. She has received numerous awards for her work including Arts for the Parks Region II Awards. She is a Fellow in the American Society of Marine Artists and an Artist Member of the Californian Art Club. Her limited editions are published by The Greenwich Workshop.
VERONICA CARLSON-LOVE Veronica Carlson-Love was born and raised in England where she earned a Bachelor of Fine Arts Degree in Life Painting. She moved to the United States in 1983 where she is known for finely crafted florals in gouache, pastels and watercolors. Her works are in private and corporate collections in the US and abroad.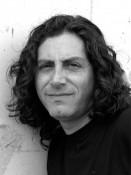 TREVOR CARLTON Monte Trevor Carlton was born in 1972 in Washington State. Although he took up painting in high school, the first artistic passion that he embraced was acting. He attended the Lee Strasberg Acting Workshop and relocated to Los Angeles to pursue an acting career. Amidst the chaos of auditions and callbacks, he paid the bills by applying antiquing and faux finish designs. It was here that a style was born. Using reclaimed lumber as his canvas, he started painting images of vintage Americana with subjects ranging from pop icon celebrity to the hey day of jazz. After numerous gallery shows in Los Angeles and private commissions, he has now become famous for applying his unique style to that most American of symbols, MICKEY MOUSE!
AUDREY CASEY Canadian Audrey Casey began painting full time in 1980, after a 14-year career as a teacher. She was selected as one of a group of 19 wildlife artists from across Canada to participate in an exhibit at the Royal Ontario Museum celebrating Canadian wildlife. This led to her artwork being included in The Art of Survival, a book commemorating the show. Her work has appeared on the cover of Montana, in Artist Impressions and in a film titled "Brush with the Polar Bear."
RICHARD CASEY The land and sea of Martha's Vineyard are distilled into Richard Casey's paintings. Coming from a tradition of painting out of doors, he once set a 40" x 60" panel on a rock at the edge of the ocean, and in seclusion battled the tides and winds for more than a month. "Getting this immediate experience of living with the land is meaningful to me. I have to get through all the layers to get close enough to hear the heartbeat of the landscape. To lean against the core of what I'm trying to paint so that I breathe the very breath that it releases." His prints have been published by Mill Pond Press.

SUSAN CHAFFEE Susan Chaffee's rise to "Ohio celebrity" status began in 1975 with the release of her first Gallery One print, Lawnfield. The subject of the print was the home and National Historic Site of James A. Garfield, 20th President of the United States. The print was so popular that Sue's landmark releases became Gallery One traditions and she became one of Ohio's most celebrated artists. For her thirtieth year with Gallery One, Sue has returned to the national landmark that started it all. Lawnfield Revisited consists of five new drawings of the Garfield home and property. Raised in Painesville OH, Sue has long been interested in the landmarks and history of Ohio. Her works are in many private and corporate collections, including those of National City Bank and Lake Erie College. When she is not at work on her pen-and-ink drawings or watercolor paintings, she teaches art in the Painesville Township School System. She holds a Bachelor of Fine Arts degree from Lake Erie College.
LOYAL H.BUD CHAPMAN Loyal H. Bud Chapman is the painter who created the world-renowned Infamous Golf Holes which have been featured in numerous golf and art publications throughout the world. Although a nationally ranked golfer, it seems certain that his most enduring contribution to the game will be his mythical golf holes which so deftly combine a love of golf and a great sense of humor which vicariously depict the frustration of the bogie golfer.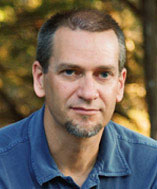 ROD CHASE Rod Chase takes hundreds of photographs of each of his subjects, combining them with historical photographs, to produce a timeless quality in each of his works. Being a photo-realist, I am dependent on finding accurate reference material for each painting, the artist explains. Chase works with acrylics on canvas spending hundreds of hours on each painting as he strives to present a fresh and unique view to familiar subjects. Chase is very excited about painting our national landmarks. On a recent trip, he spent a week photographing The White House, the Capitol and the Supreme Court building. Rising very early each day, he photographed the dramatic light of sunrise, and late in the day he revisited several sites to capture the soft, moody glow of twilight. Between sessions, he researched old photos at the National Archives and the Library of Congress. Chase was born and raised in Canada after marrying a Texas girl, he moved to the United States.
CASSANDRA Christensen Barney (see Barney)
JAMES CHRISTENSEN Inspired by the world's myths, fables and tales of imagination, James C. Christensen wants his work to add up to more than a beautiful - if sometimes 'curious' looking work of art. Having taught art professionally for over 20 years, he likes to think of the world as his classroom. His hope is that through whatever he creates - be it a porcelain, fine art print or book - he can convey a message, inspiration or a simple laugh. He believes that teaching people to use their imagination helps us find solutions to sooth the stresses of everyday life - or get a little lift to help us keep going. In short: all things are possible when you share Christensen's philosophy that Believing is Seeing.Christensen was born in 1942 and raised in Culver City, California. He studied painting at Brigham Young University and, for a while, the University of California at Los Angeles before finishing his formal education at BYU. Since then, he has had one-man shows in the West and the Northeast, and his work is prized in collections throughout the U.S. and Europe. The artist has been commissioned by both Time/Life Books and Omni to create illustrations for their publications and his work has appeared in the prestigious American Illustration Annual and Japan's Outstanding American Illustrators. Christensen has also won all the professional art honors the World Science Fiction Convention can bestow, as well as multiple Chesley Awards from the Association of Science Fiction and Fantasy Artists. Christensen's fine art now appears as works of art in porcelain, bronze and print from the Greenwich Workshop, as well as artist-inspired products such as note cards, silk ties and books. The first book, A Journey of the Imagination: The Art of James Christensen, was published to great acclaim in 1994. His second book, the adventure fantasy Voyage of the Basset, has more than 75,000 copies in print. His third, the inventive Rhymes & Reasons, was published in May, 1997.
James C. Christensen is one of the few people lucky enough to create worlds of their own and make you wish you could live in them. Christensen fills his land a little left of realty with wonderful people, places, and things as real as your adult dreams and as beloved as your fondest childhood memories. The result is a unique kinetic kingdom where recognizable human emotions are often manifested as fish or fowl, utilizing the viewer's own imagination as no other artist does.
GREGORY CLAIR - 1955-2009 Greg Clair's experience in the outdoors began at an early age accompanying his father hunting upland birds in Michigan and later in Ohio. Although he earned his living elsewhere, he studied and painted wildlife, entering his first art competition in 1989 — the 1990 Ohio Wetlands Stamp Contest and finished a semifinalist. The next year he won the Ohio Contest. Over the next 10 years he received many honors and worked with and donated to Ducks Unlimited, Pheasants Forever, National Wild Turkey Federation, Quail Unlimited, Ruffed Grouse Society and Wildlife Legislative Fund America. Greg died in early 2009.
NORM CLASEN With a very successful career spanning four decades, the photographer-artist is passionate about his work. Clasen's images have been featured in numerous magazines in this country, as well as in European publications. One the most exciting periods in his career was being chosen as a photographer for the world-famous "Marlboro Man" advertising campaign for twelve years, considered to be one of the most recognizable images of all time. As a result of Clasen working with many ranchers and becoming friends with them while shooting the Marlboro images, the artist began his love affair with the iconic West. The artist's interests began focusing on the magnificent horses that roam the ranches and plains. Marveling at their sheer power, grace, and beauty, Clasen attempts to capture the magic of the animals when in full flight as the dust swirls around them and their manes float through the air.
D.J. CLELAND-HURA D.J. Cleland-Hura is a fine artist working out of his Pacific Northwest studio. He paints primarily in oil creating original pieces for galleries, shows, and personal commissions. His subject matter includes animals, landscapes, and the figure. He has exhibited internationally and has won a number of awards for his art.

RICHARD CLIFTON Richard Clifton, a Delaware native, is a self-taught artist who has chosen the classic genre of waterfowl as his specialty. His success has been marked by numerous accolades. Since 1991, when he won his first duck stamp contest, Clifton has accumulated nineteen state stamps in just eight years—placing him fifth on the all-time duck stamp list for awards. Richard was selected to paint the 1996 Australian duck stamp. In 1997, he won the New Hampshire contest for the third time and in 1998, he became the first three-time winner in his home state. In 1999, Richard agreed to paint the New York and New Jersey duck stamps bringing his total number of stamps to twenty-three over all. Richard's work has been shown at the country's finest art shows, including the Southeastern Wildlife Exposition and the Oklahoma Wildlife Art Show and he has been chosen artist of the year by many conservation groups and Ducks Unlimited.
GUY COHELEACH Guy Coheleach has a gift for painting character, motion and life into his wildlife subjects that is matched only by his thirst for adventure. A fellow of the prestigious Explorer's Club and the youngest member ever admitted to the Adventurer's Club of New York, Coheleach has been chased by elephants and has tracked eagles, lions and rhinos all over the world. Coheleach is an adventurer who loves to paint.Born in New York, Coheleach graduated from Cooper Union and received an honorary doctorate from William and Mary College. Along with more than 100 one-man shows around the world, Coheleach's work has also been exhibited in the National Collection of Fine Art, the White House, the Corcoran Gallery and the Royal Ontario Museum. Coheleach was the first western artist to exhibit in postwar Peking. Coheleach is the subject of two films, Guy Coheleach and the Bald Eagle and Quest: An Artist and His Prey. His book, The Big Cats: The Paintings of Guy Coheleach, has been a Book of the Month Club selection. Another volume of his artwork, entitled Coheleach, has been included in the Masters of the Wild series of books. His most recent book, Guy Coheleach's Animal Art, published by DDR Publishing, reveals his extraordinary range. Coheleach's work has been featured in Reader's Digest, Saturday Evening Post, National Wildlife and Audubon magazines as well as in numerous regional art and wildlife magazines. Coheleach's donations to worthy causes are numerous. His endowment at the University of Tennessee provides several scholarships to students in the school of wildlife management. Coheleach is very serious about giving something back to a way of life that has done so much for him.
JAMES COLEMAN James Coleman was born in Hollywood in 1949. As a youth, his creative abilities seemed to dominate his world. Though he lacked the athletic skills of his young friends, he more than made up for it with imagination and ingenuity.
As a young man, his interest in filmmaking and fine art marked the beginning of a long, successful career in animated films. Coleman began his career with Walt Disney Studios in the summer of 1969, when his mother, who had been working as a secretary with Disney, got him a job in the studio's mailroom. His big break came when he entered one of his paintings in the studio art show. Several of the Disney artists saw his potential and encouraged him to go into animation background painting. Walt Disney Productions welcomed his creative energies.
His first film, Winnie, the Pooh and Tigger, Too, sparked his interest not only in painting backgrounds but also in background design and color styling. After completing The Rescuers, his first feature film, he was promoted to Background Department Supervisor, a position he held for nearly seventeen years. During that time, he personally hired and trained a select group of artists whom he would work with for most of his career at Disney. While at Disney, James styled and worked on twelve films and over thirty short subjects including Mickey's Christmas Carol,The Fox and the Hound, The Great Mouse Detective, The Black Cauldron, The Little Mermaid, and Academy Award-Winning Beauty and the Beast. In 1991, after twenty-two years with Disney, James left to pursue a new career. He was ready to devote all of his time and talent to the love of his life - fine art. Today he continues to illuminate the art world with vibrant colors, gentle moods, powerful design and exquisite detail.
GUY COMBES Guy Combes was born in Kenya in 1971, the son the late wildlife artist Simon Combes. His art background came not just from his father but an interest in exploring different forms of media and commercial application. His education included sculpture and design at college in England where he also majored in history of art. He returned to Kenya in 2001 and quickly rekindled his love for Africa and her wildlife, becoming involved in a number of conservation causes for which he now tirelessly campaigns including Soysambu Conservancy―his Kenyan home―and preserving the rich mosaic of biodiversity in the Great Rift Valley.
Guy has been Artist-in-Residence at the Hiram Blauvelt Art Museum in Oradell, New Jersey since 2006 and this have given him the opportunity to reach an American audience, not just with his art, but his experience of Africa. He is a signature member of both Artists for Conservation and the Society of Animal Artists from whom his work has been awarded and accepted into national museums and tours. He regularly revisits Kenya where he leads expeditions for artists and groups of conservation biology students from the U.S. He has also regularly lectured at zoos and universities on the East Coast including Yale and George Mason, with whom he has set up research programs at a facility he helped develop at Soysambu Conservancy.

SIMON COMBES Simon Combes was born in Shaftsbury, England in 1940, and, at the age of six, moved with his family to an 800-acre farm in Kenya's Great Rift Valley. At the age of 18, Combes took a job in western Kenya, managing a 2000-acre farm with about 150 employees. The following year, he was drafted, serving in the Kenya regiment. He then applied for and received a commission in the King's African Rifles. His subsequent adventures included fighting in a guerrilla war with Somalia, leading Kenya's new airborne unit (requiring a visit to Parachute School in England, where he spent nine months and met his future wife, Susie), and promotion to major at the tender age of 24. Of greater significance, perhaps, was the start of a new hobby. During moments of inactivity in the northern desert, Simon began to draw, and eventually paint, the local nomadic people and the landscape in which they lived. In 1969, he was persuaded to stage an exhibition of his work in Nairobi's New Stanley Art Gallery. The show was a near sell-out, and an idea about an alternate career began to form in Combes' mind. Someone made the suggestion that he paint wildlife, and the creative seed was sown. In the following two decades, he achieved worldwide success, countless commissions and many prestigious awards - including the Society of Animal Artists' Award of Excellence. He was chosen Artist of the Year for the 1994 Pacific Rim Wildlife Art Show. His book Great Cats: Stories and Art from a World Traveler was published in 1998 to both critical and popular acclaim. Simon died December 12, 2004 near his home in Nakuru, Kenya following an attack by a buffalo.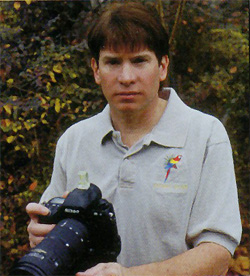 ANTHONY COOK The sensitivity and insight with which Anthony Eaten Cook portrays his photography are testimony to a lifetime of involvement with the natural world. His awareness comes naturally, for his grandfather, Anthony Wayne Cook, in 1928 deeded the original 7,200 acres comprising Cook Forest State Park to the Commonwealth of Pennsylvania for its protection in perpetuity.
Two generations later, Anthony Eaten Cook" author, artist and naturalist" is an energetic advocate for the preservation of old-growth forests. He has given many talks, written numerous articles, and traveled extensively to the old-growth forests of Central America and North America in his quest to raise awareness about the multifaceted issues affecting the future of these remnant tracts of forest.
Anthony E. Cook has attained international recognition in the world of nature photography. His work has been featured in publications including "Outdoor Photographer," "U.S. Air Magazine," "Sierra Magazine" and National Geographic Books. An exhibition of his photography, "Fall Colors Across North America," opened at the Carnegie Museum of Natural History in Pittsburgh and toured North America, appearing at the American Museum of Natural History in New York for six months in 2005

"The Cook Forest—An Island in Time (Falcon Press, 1997), his first photo-essay book, was a best seller. Cook is a contributing author to Eastern Old-Growth Forests (Island Press, 1996). His most recent book is "Fall Colors Across North America (Graphic Arts Publishing, 2001).

A native of Pennsylvania, Cook grew up hiking and exploring the forests surrounding his home. He attended college in New England where he majored in geology. A dedicated conservationist, he has served on the Board of The Roger Tory Peterson Institute of Natural History, The National Aviary, and Western Pennsylvania Conservancy.

Cook travels extensively, collecting photographs of the natural world for future book projects. (This text courtesy of "Fall Colors Across North America.")
Now, honoring both the photography and the environmental advocacy of Anthony Cook, Gallery Giclées™ proudly presents his original photographs, hand-signed, as giclées on canvas.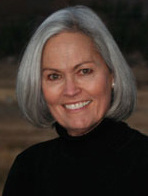 CAROLE COOKE Like a river exposing the secrets of a canyon, Carole Cooke's determination to carve her own path in the world has been a major factor in shaping her career as a fine artist. As a young girl, she spent hours on horseback exploring the creeks and valleys near her hometown of Yorba Linda, California. This freedom to roam the unspoiled countryside combined with memories of family camping trips in the Sierras imbued Cooke with an independent spirit and the abiding love of nature which became the wellspring from which she now draws inspiration for her evocative, plein air landscapes.
Cooke began her professional career in the film industry, working first as a producer and later finding her niche in the more creative role of Art Director. During this period, she also began to explore her potential as a fine artist. Fired by relentless determination and a dedication to research, Cooke studied the work of European Masters, the Early California Impressionists and the Taos Masters, internalizing their expertise as a means to finding her own artistic voice.
This commitment to achieving excellence in her own creative efforts was rewarded when her work was accepted in the Festival of Arts in Laguna Beach in 1997. Soon after, she became an Artist Member of the California Art Club and a Signature Member of the Laguna Plein Air Painters Association. Despite these achievements, Cooke became disenchanted with the growing urban sprawl in her native California, a reality that motivated her move to Pagosa Springs, Colorado in 2001.

Aware that as an artist she is often privileged to explore locations most people will never visit, Cooke has committed herself to painting images that allow her viewers to share the excitement and joy she finds in the pristine beauty of nature. Cooke's hope is that beyond bringing lasting enjoyment, these images will also encourage her viewers to help preserve these vanishing treasures.
Cooke is a participant in such prestigious exhibitions as the Masters of the American West at the Autry National Center in Los Angeles, CA, Western Visions at the National Museum of Wildlife Art in Jackson Hole, WY. and American Minaitures at Settler's West Galleries in Tuscon, AZ. She has been profiled several times in Art of the West, Southwest Art and Western Art Collector Magazines.
EDWARD COOK Edward C. Cook, a native of Idaho and self-taught artist, initially painted for his own enjoyment. After entering several art shows and winning awards, he pursued art as a career. He is a member of The World Federation of Miniaturist, Hilliard Society of Miniaturist, Whiskey Painters of America and Miniature Artists of America. His works have earned numerous prestigious awards including Best of Shows and First Place honors.
PETER CORBIN Peter Corbin is primarily known for sporting art landscapes, merging the natural wonders and elegant drama of the sporting life with the realm of fine art. His vivid sporting art scenes convey a sense of place, mood, and atmosphere in the light reflected off the water or the transmitted light through the clouds or trees revealing influences of the Hudson River School.
Corbin studied both painting and sculpture at Pomfret School, Wesleyan University where he received a B.A. with High Honors in Art, and the California College of Arts and Crafts. His greatest influences have been A.B. Frost, Ogden Pleissner and Winslow Homer. He grew up in a home filled with fly rods, shotguns, Labrador Retrievers and the sporting art of A.B. Frost. Using his experiences as a life long angler and hunter he has traveled from The American West, British Columbia, South America, Europe, New Zealand and Africa recording portrait commissions for his clients' love of the outdoors and places they cherish.
JEANNE CORDES Jeanne Cordes was raised in the Carolinas and received her BFA at the University of North Carolina before continuing her art education in New York at Columbia and the Art Students League.
MERV CORNING Californian contemporary artist, Merv Corning is well acclaimed for his paintings, watercolors and original lithographs, particularly figurative work depicting sports. The U.S. National Football League (NFL) commissioned Corning to paint more than 300 subjects. His art is in the collections of several NFL teams, players, coaches and owners. His art has also been included in several books about the NFL, including: The Pro Football Experience, The Professionals, Great Ones and 75 Seasons. He has received numerous honors and awards, including ones from the Society of Illustrators, Los Angeles Art Directors' Club and the Dillon Lauritzen Memorial Award for fine art. Corning's artwork has been exhibited by many prestigious institutions, including the Smithsonian Institution, the Pentagon, the Pro Football Hall of Fame, the California Museum of Science and Industry, the Chicago Historical Society and the United States Air Force Museum. Permanent collections of the Smithsonian Institution, the U.S. Air Force and other fine museums and institutions also hold his work.
BOB CORONATO We are at a clash of two different times: the traditional 'cowboy'n' ways are being overridden by the modern, quicker technologies. This is the focus of my paintings, Coronato said. I try to document moments in time that show the ways of a fading lifestyle that so many people have admired. The subjects of Coronato's work remind people that there is still a remote, free West. The question the artist is asked most often is, Do they really do that? Coronato reflects, Yes, they do - but not for much longer. The 'West' is alive, it's just hiding in small corners of our country, trying to desperately hang on and not be forgotten. Coronato lives half the year in remote, eastern Wyoming and half the year in southern California. Upon graduating from Otis/Parsons Art School, he moved to Wyoming to pursue a career as a cowboy artist.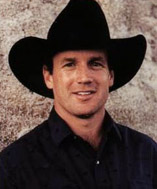 TIM COX As a young child, Tim Cox vowed he "was going to be a cowboy artist" when he grew up, and he has lived that dream for 30 years. Growing up in a small farming and ranching community in Arizona was a natural environment that influenced Cox's love for being surrounded by cattle and horses and the wide open spaces. While most of the artist's time is spent painting, he rides and works on various ranches throughout the West and also raises cattle and trains horses he owns. Cox's everyday experience with the cowboy life is reflected in the outstanding works that he creates. He combines color, value, perspective, accuracy, and design in his scenes of the daily life of the cowboy. As a perfectionist, his attention to detail and hands-on knowledge of the cattle and horses he so loves to paint have earned the artist legends of admirers and collectors who appreciate his accurate portrayals of western life. Viewers are brought up-close and personal with the animals and people who inhabit Cox's world. The West comes alive in his paintings.
Considered one of the great western artists of our time, Cox is one of today's most successful painters in his genre. Through the years, many accolades have been bestowed on this very talented artist, and this year Cox was asked to join the prestigious Cowboy Artists of America; he participated in the 2008 exhibition. Cox has won numerous awards for his wonderful art. In 2008, Décor magazine featured Cox as one of the 14 Most Enduring and Successful Poster Artists. In 2007, his painting, "Good Horses and Wide Open Spaces," won the Express Ranches Great American Cowboy Award; at this same exhibit in 2004, "Along Eagle Creek" won the award. In 2003, the artist was honored with one of the most prestigious awards in western art at the National Cowboy and Western Heritage Museum exhibit. Cox's painting, "On to Better Pastures," won the coveted Prix de West Purchase Award. In 2001, the artist was awarded the Will Rogers Western Artist of the Year by the Academy of Western Artists and Friends of Western Art. Cox is also a three-time winner of the Olaf Wieghorst Best of Show at The Mountain Oyster Club.
KINUKO CRAFT Kinuko Y. Craft is among the most widely respected and award-winning fantasy artists in the USA. Her children's picture books are currently distributed in the USA and abroad. She creates paintings for book covers and her art is licensed on posters and cards. She is a BFA graduate of The Kanazawa College of Fine and Industrial Art in Japan. She came to the states in the early 60's and studied at the Art Institute of Chicago.

TOM CROSS - 1954-2009 Tom Cross' artwork is in a realm where science and art meet and mix. With its roots in ecology and folklore, Tom said his work is wildlife or nature art that has gone just a bit awry. His work combines ecological fact and fable with whimsical images and fuses traditional and unconventional techniques to convey the visions, dreams and realities of a world environmentally right with itself. His images are available in print and Gallery One is a major source for his originals. He died in late 2008.
PHILLIP CROWE Phillip Crowe lives near Nashville, Tennessee, with his wife and daughter. He spends the early hours of each day in his studio and the afternoon hours on the golf course, weather permitting. An avid sportsman, Crowe has travelled widely.
DON CROWLEY Born in Redlands CA, Don Crowley got started in the world of art at such an early age that he couldn't remember a time when he wasn't drawing. During his school years in Santa Ana, he read everything he could about art and spent every spare moment developing his skill. Service in the Merchant Marines and the Navy enabled Crowley to enroll in the Art Center School of Design in Los Angeles under the G.I. Bill. Five years later, he moved to New York and began a successful career in commercial illustration. After more than twenty years in the Northeast, Crowley felt restricted by the narrow range of his commercial work and began to work more extensively in fine art. In 1973, he accepted an invitation to exhibit his paintings at a gallery in Arizona. He was so taken by the area that he decided to continue his career there. With his family, Crowley settled in the Southwest, where he began forging a relationship with a group of Native Americans. He is best known for his sensitive and skilled portraits of Apache and Paiute women and children. Occasionally you'll see a rare Don Crowley image of a cowboy or a cattle drive, but what he is best known for are handsome, clear portraits of Native American women and children, not to mention their colorful Pendleton blankets. Elected to the Cowboy Artists of America, in his first year he won the CA Gold Medal for Drawing. The following year he was awarded four awards: a Gold Medal for Oil, Silver Medal for Drawing, the CA Award and the Kieckhefer Best in Show Award. With customary dry humor, Crowley termed this accomplishment very encouraging.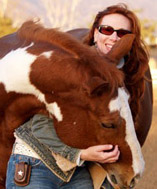 KIMERLEE CURYL Loving everything "horse" for as long as she can remember, Kimerlee's life, thus far, makes perfect sense. The Hollywood dream moved her West from Minnesota, but it was the heart of a horse that changed everything. Working on both sides of the camera, Kimerlee has the natural ability of capturing emotion and delivering dramatic and evocative imagery. Her first solo show debuted in Los Angeles with record-breaking gallery sales. Her work appears in many prestigious galleries and is held in private, international collections. Kimerlee's work also has been in numerous advertising campaigns, product brandings, and magazine covers.
Kimerlee works with all breeds and travels extensively to photograph some of the most beautiful horses in the world. She loves them all passionately, but a corner of her heart beats faster when it comes to America's legendary wild horses. She has spent time on the rangelands, immersed into enormous herds of wild horses, experiencing and becoming a part of their world, telling their story through expressive moments captured in time.