Artist Biographies - P-S
ARTIST BIOGRAPHIES
Pabst - Paciorek - Packard - Packer - Palmore - Paravano - Parker - Parrish - Parson - Payne - Pech - Pearson - Penescu - Pepin - Peralta - Peraza - Peters - Peterson, M. - Peterson, R. T. - Petterson - Peyton - Philbeck - Phillips - Piccione - Pieper - Pino - Pitcher - Plasschaert - Polzin - Pomm - Poole - Posa - Poskas - Poulin - Presse - Price - Prior - Prosek - Ptacek - Purvis - Quinn - Rafflewski - Ragosta - Ramirez - Ray - Reece - Reis - Rey - Reynolds, James - Reynolds, Richard - Riddick - Riley - Rockwell - Roe - Rogers, Howard - Rogers, Julia - Rogerson - Ross - Rossin - Roth - Rowe - Rowenna - Russell - Sabzi - Saia - Saint-Genies - Salvati - Sargent - Sarsony - Savitt - Schmehl - Schmid - Scott, J. - Scott, L. - Seerey-Lester, J. - Seerey-Lester, S. - Sedlon - Segal - Seufert - Seward - Seybold - Shapiro - Shaughnessy - Shepherd - Sherbina - Sheri - Sheridan - Shortridge - Shu - Shuba - Siegrist, R. - Siegrist, W. - Silvers - Simpkins - Sims - Situ - Smith, D. - Smith, G. - Smith, T. - Solberg - Spalatin - Spaulding -Spies - Spirin - St. Laurent - Stanley - Stans - Steele - Stobart - Stommes - Sturgill - Swanson, Mark - Swanson, Ray - Sweet - Swindle
---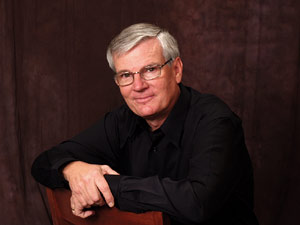 CHARLES PABST
A native Californian, Charles H. Pabst developed an early appreciation for all things cultural - art, music and theater. But the outdoors and his grandmother's watercolor paints interested him above all else. He was especially captivated by the southwest and earned his fine arts degree from Arizona State. A meticulous painter, Charles keeps his paints clean by using two palettes: he keeps his paints on one and mixes on the other. Using a combination of palette knife and brush, he'll lay in his entire background and sky first, letting that dry before laying in the foreground. He finishes his images with highlights of light and shadow. While best known for landscapes, Charles also creates vibrant abstracts and religious images. His versatility is also evident in his unusual sizing policy. His giclees on canvas are available in a large variety of sizes using an unique numbering system that preserves the integrity of his small editions. Widely-recognized, his originals are in several prestigious collections including the Bennington Center for the Arts, the C.M. Russell Museum, Southwest Airlines, NIKE Inc, the New York Stock Exchange, Arizona Historical Society Museum, Fox News and the National Bank of Arizona.
NICK PACIOREK
Chicago – the city, its colors, shapes and sounds – shaped young Nick Paciorek's world and brought him where he is today: a renowned artist whose work is seen from coast to coast.
At age five, when other kids were enthralled with the Major League baseball being played at Wrigley Field, Paciorek was awed by the colors and the brightness – in the field, the bleachers, and the people.
As a teenager, Paciorek spent countless hours at art exhibits. He continually returned to his favorite, an Impressionism collection at a museum in downtown Chicago, impacted by the ability of an artist to control the world on canvas simply through color choice. It was then that Matisse became Paciorek's central influence.
As an artist, Paciorek aligns himself with a new generation of Fauvists. He uses broad strokes of brilliant color for their emotional impact.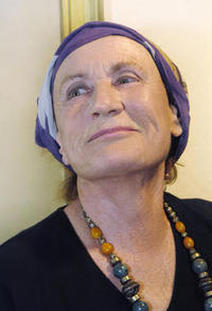 ANNE PACKARD
Born and raised in Hyde Park, NY, Anne Packard spent her summers as a child in Provincetown. She studied at Bard College and later worked with the late Phil Malicoat, known for his breathtaking views of the coast.
Anne moved to Provincetown year-round in 1977 after raising her five children. Packard shares a kindred relation to the sea with her grandfather Max Bohm, who was a highly acclaimed Romantic Impressionist at the end of the 19th and beginning of the 20th centuries. He studied at the Cleveland Art School as well as the Acadamie Julien in Paris.
She was one of the original founding members of the artist colony in Provincetown. Primarily a self-taught artist, initially her art was painted on wood panels and weathered shingles. For over forty years, Packard's inimitable paintings of Provincetown, the Outer Cape, Ireland, Italy, Greece and Mexico have been collected by art collectors from around the globe.
"My paintings have nothing to do with nature. It's something to do with forever going.. the space behind the sky.. the space behind the shadow. It's an inner world [of] emotion and yearning. I yearn to express solitude," said Packard.
Her scenes evoke memories of the east coast, or perhaps the Lake Erie shoreline. She works with a wide brush...and often with her hands dipped into paint. The result: thoughtful works that bring what she feels onto the canvas.
Her works have long been handled by Gallery One.
TIM PACKER
Canadian Tim Packer was born in 1961. He studied Graphic Design at George Brown College and continued to paint through the eighties and nineties while pursuing a successful career as a detective. He left policing to pursue art full-time. Today, he is a Senior Signature Member of the Canadian Institute of Portrait Artists. His awards are numerous and his work has appeared in juried shows in Mexico, the U.S. and across Canada. He works in three styles: realistic portraiture, interpretive watercolor landscapes and a bold landscape style reminiscent of the Canadian Group of Seven.
TOM PALMORE
Tom Palmore's art defies easy classification. It's wildlife, but to say the least, it's whimsical wildlife. Tom takes a different look at fauna, fowl and farm animals as well as man's best friend. His paintings are big, bold and graphic -- but highly -- detailed which gives them a look of realism infused with a touch of surrealism. His education includes study at the Pennsylvania Academy of the Fine Arts in Philadelphia. His works are in the collections of The Philadelphia Museum of Art, the Denver Art Museum, the Whitney Museum and AT&T, Price Waterhouse and Neiman & Marcus.
DINO PARAVANO
Italian-born Dino Paravano has amassed an incredible resume. Since 1968, Dino has held 15 one-man shows in South Africa, New York, London, the U.S. plus 220 International exhibitions -- over 90 of which were museum shows. His work has been selected every year for the Society of Animal Artists annual exhibition and subsequent tours. For 22 consecutive years, he has been asked to participate in Leigh Yawkey Woodson's Birds in Art Exhibits and four years in the museum's Wildlife: The Artist's View. LYW honored Dino in 1993 with the title Master Wildlife Artist. Working in pastels and oils, Paravano's dazzling images of African wildlife can be seen in the book, Painting Birds Step by Step. Dino also illustrated Hunting in Botswana and his art is included in African Wildlife in Art by Clive Holloway.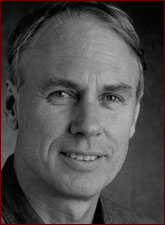 RON PARKER
Ron Parker showed an interest in art as a child, which was not surprising since both parents had artistic abilities. However, as a six-footer in eighth grade, his future seemed to be in basketball. Ron followed high school with four years of apprenticeship in commercial art and studied and considered architecture before turning to fine art. Along the way, he became the Canadian Decathlon Champion!


BRADLEY PARRISH
The pastels of artist Bradley J. Parrish are masterfully executed in a distinct impressionistic style. A native of Wisconsin, he initially supported his fine artwork as an architectural and interior designer, winning awards for such work as well. Extremely versatile, he paints florals, landscapes, figures and portraits as well as wildlife subjects. Working with pastels may allow him to impart the initial surge of energy that was stirred by his subject, but he does extensive preparatory work to assure accuracy in his images. A sculptor as well as a painter, Parrish maintains intimate contact with his pastels, applying them to the paper and blending and moving them with his hands.
DEL PARSON
Del Parson grew up in Rexburg ID, where his father was an art professor at the local college and his mother taught second grade. His father often took his nine children on painting excursion camp-outs. Parson loved the outdoors and went on to major in life sciences. However, drawing came naturally for him, and he found his father's love of art to be contagious, as did two of his brothers, who became artists as well. After earning his MFA, Parson became a gallery and portrait artist. In 1978, a tragedy changed his life. His wife and daughter were killed in a car accident. It was then that he realized the meaning of life. Feeling God's love, Parson began to paint religious subjects to give others the sense of hope that he found and to share with them his love of life and its beauty. Parson now lives in Utah with his wife and six children. His paintings of Christ evoke a strong emotional response from viewers, and both his religious and historical paintings have received numerous regional and national awards. Parson's work has been exhibited at the Allied Artists of America, National Academy of Design, Knickerbocker Artist, American Artists Professional League and the Amarillo Rotary Show.
JOHN PAYNE
John Payne is a graduate of the Maryland Institute College of Art. He spends countless hours searching for photos that evoke a nostalgic feeling which he strives to return to life. His first goal is discovering such forgotten images. His next major task is transforming such images onto canvas.
"As an artist, I...use oil paint and canvas to provide the viewer with a clear vision of a moment lost in time."
John prefers to paint with as much detail as possible, but not so detailed that his work could be labeled "œhyper-realistic." His intent is not to copy an old image, but to enhance it and bring it to life.
His approach is to capture the observer`s imagination and draw them into a painting. "œI want to transport the viewer back into time. I like to paint people from the past, from all social classes, interacting in everyday natural situations. I want my art to create a mood, evoke a feeling and, perhaps, bring back memories."
PAT PEARSON
Pat Pearson's style of painting art, prints and posters depicts the simplicity of life in rural America. She is one of the country's leading folk artists, selling out her limited editions in advance of painting.
ARLETA PECH
Arleta Pech's striking watercolor paintings have received critical acclaim for their high contrast, unusually intense use of color and exquisite detail. Pech's ability to achieve both impact and delicacy in her paintings attests to her facility with her preferred medium -- watercolor. Born in the Midwest, Pech has lived in Colorado since 1960. Trained in fine art as a youth, she began her art career as a commercial artist. Pech returned to painting in the late 1970s when she continued her training in watercolors. Pech feels that the turning point of her career came in 1980 when she began to concentrate on floral subjects. At this time she began to receive recognition in local and regional shows and to receive awards for her art.Her lavish flowers look real enough to pick, bathed in radiant light and surrounded by cascades of elegant white lace. When Arleta paints lace, she really only paints the holes -- she doesn't use any white paint. The only white seen in her paintings is the white of the paper!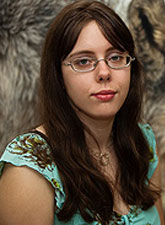 CRISTINA PENESCU
Cristina Penescu was born in Bucharest, Romania, 1988. Her family relocated to California when Cristina was a year old. Since early childhood, her passion for art and nature was very apparent. As a child she loved to collect books about animals and spend her time outside in nature. Cristina has experimented with a variety of mediums and styles and recently has made the transition to realistic wildlife art, which she feels has always been her true calling in life. She enjoys painting a wide variety of wildlife subjects, however wild canids, especially wolves, hold a special place in her heart and have been a recurring theme in her art since childhood. Cristina is has had no formal training and is a self-educated artist. She has experience working in a variety of mediums, however she prefers acrylic and scratchboard. Her artwork is very detail oriented and she aims to bring the viewer an up close, intimate look at nature. She hopes to inspire the world through her depictions of the natural beauty around us. Cristina is currently at the beginning of her career as a wildlife fine artist but has already begun to carve a niche for herself in the field. She recently was accepted as a Signature Member of the world-renowned Artists for Conservation organization and is also a member of Marwell International Wildlife Art Society.
PATRICIA PEPIN
Primarily self-taught, artist Patricia Pepin was born in Quebec in 1964. At the age of nine, she began painting with oils. In her late teens and early twenties, she groomed horses, and because she grew so fond of them, they became her favorite subjects to paint. In 1996, her career as a wildlife artist began. A member of the Society of Animal Artists, Pepin has exhibited in the prestigious Birds in Art Exhibition at the Leigh Yawkey Woodson Art Museum in Milwaukee and at the Bennington Center for the Arts in Vermont. She also illustrated a Quebec Wildlife Habitat Conservation stamp.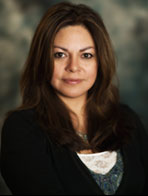 JO ANN PERALTA
"My kindergarten teacher told my mother that I was going to be an artist," begins JoAnn Peralta, a third generation Californian. "As a teenager I would hang out at the Norton Simon Museum in Pasadena and take in the beautiful fine art while studying the color, design and strokes of the masters. There was never anyone really encouraging me to do this. I just knew I had to do it." Peralta found Vincent Van Gogh paintings affected her in such a deeply aesthetic way that she began to pursue oil painting and drawing on her own.
With no formal training, Peralta was awarded a full-scholarship to Art Center College of Design in Pasadena, California. She attended for four years as an illustration/fine arts major. Thereafter, Peralta worked as an illustrator for book publishing companies as well as creating video covers and magazine cover/illustrations.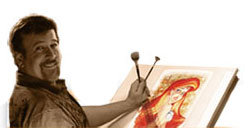 MIKE PERAZA
Michael Peraza has worked as a designer for the major Hollywood studios along with commercial clients from McDonalds to Chevrolet and print media companies ranging from Southern Living to Disney Press. His credits can be seen on many TV series as well as feature films while his design creations have been used in Disneyland and Epcot attractions. He works in manystyles and is currently creating limited editions for the Dsiney Fine Art program and exhibiting in the Dsiney Parks and collections around the world.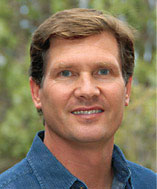 ROBERT PETERS
Robert Peters grew up in Arizona. Trips to art museums and art classes in college laid the foundation for his interest in what was to become his passion and career. He soon began making a living working with well-known advertising and publishing companies in New York. During his successful commercial art career, Peters and his wife moved to Colorado and lived on a ranch where they bred and raised show horses. This rewarding life brought new purpose to his talent as an artist. Now settled back in Arizona with his family, Peters paints in a spacious studio next to his home. Majestic mountain vistas and his own horse pasture contribute to his many inspired moments at the easel.

MARK PETERSON
Mark Peterson was born in Chula Vista CA. Mark received his BFA in studio art from the University of Minnesota. His automotive art has been featured on the cover of Old Cars Weekly ten times and his images have been featured in Rod and Custom. His paintings, in oil and acrylic, feature the female form, children, seascapes and landscapes. They grace many offices and private homes throughout the country.
ROGER TORY PETERSON - 1908-1996
Roger Tory Peterson was a world renowned ornithologist, naturalist, author, lecturer and artist. His numerous awards are commensurate with his countless contributions to the fields of conservation, natural history and ornithology. His system of field identification made bird watching a world-wide activity. Peterson's bird paintings, based on a lifetime of observation and study, are international standards. Born in New York state where the woods, fields and river edges were filled with birds, young Peterson observed and sketched. As a boy he also read about the giants of nature painting: Durer, Lear, Audubon and Fuertes. He attended the Art Students League in New York and the National Academy of Design. Following college, he taught both art and science in Massachusetts. It was during his time as a teacher that Peterson developed his unique system for identifying birds in the field. In 1934, his first Field Guide to the Birds was published and it turned readers into avid bird watchers. In the years that followed the publication of his first field guide, Peterson traveled the world to paint, write, lecture and to observe and record obscure and exotic species of birds. He was a member of the administrative staff of the National Audubon Society in charge of educational activities and art editor of their magazine. He was art director for the National Wildlife Federation for more than 30 years. He made films in America, Europe, Africa, the Galapagos Islands, Antarctica and the Arctic. Peterson's honors span the worlds of conservation, education, science, literature, natural history, ornithology and public service. His art is in the Leigh Yawkey Woodson Art Museum's permanent collection and was exhibited at the Smithsonian Institution. His only commercial gallery exhibition in the history of his long career was at Gallery One in 1983. He died in 1996. For information about the Roger Tory Peterson Institute of Natural History, visit www.rtpi.org.
MARGO PETTERSON
Primarily known for impressionistic oils, Margo Petterson's trademark is her Feminine West series. Her unique talent as a figurative artist has become the standard in her field. Having lived all of her life in the West, it was only natural that she be driven to the grace and power of equine art. As a member of the Western States Wild Horse and Burro Association, Margo has spent many days among the mustangs of northern Nevada and Montana studying and recording their amazing beauty and freedom. Her first foray into painting the horse as the central figure was at the 2000 Draft Horse Classic in Grass Valley CA. In 2004, she won Best of Show honors!
ANNE PEYTON
Anne Peyton was born in 1952 in Colorado. She studied at Utah State University. Her work has been featured in several publications including Wildlife Art and Southwest Art. In 2004, she became a signature member of the National Oil and Acrylic Painters' Society. Her work has been exhibited in several shows including Birds in Art and Art for the Animal Kingdom.
PHILLIP PHILBECK
North Carolina is the home of renowned landscape painter, Phillip Philbeck. His canvases reveal his immense talent in a profusion of details, and he is especially known for the skies in his images. Although Philbeck very much admires realism, he has a tendency toward the romantic, emotional types of images such as the Hudson River School brought forth. Although largely self-taught, Philbeck began publishing limited edition prints at age 24.

WILLIAM PHILLIPS
Bill Phillips may be the world's top aviation artist. He has had a love affair with flight from the days when he was 12 years old. He would spend his afternoons watching Air National Guard F-86's take off and land at the Van Nuys (California) Airport. Naturally talented, Bill claims a hereditary calling to art. His father was a fine painter and cartoonist, but chose theatre as his career. Never believing he could make a career of art, Bill majored in criminology and was accepted into law school. His future changed one afternoon when he began to hang four of his paintings in an airport restaurant. Before the third was up he had sold them all. That was all it took to convince him that his future lay not in legal practice, but as a fine art painter. Dedicated to flight, Bill has logged hours in F-106's, F-15's and RF-4's, and spent a tour of duty in the Air Force which included an assignment at Tan Son Nhut, Vietnam. He was commissioned by the Royal Jordanian Air Force to developed 16 major paintings, many of which now hang in the Royal Jordanian Air Force Museum in Amman. The Smithsonian Institution's National Air and Space Museum presented a one-man show of Phillips' work. He was chosen to be a U.S. Navy combat artist and was awarded the Navy's Meritorious Public Service Award and the Air Force Sergeants Association's Americanism Medal. In 2005, the USPS released his pane of 37 cent stamps - American Advances in Aviation. Another dimension to Bill's talents lies in his nostalgic landscape scenes. He even created his own idyllic community, Phillips Bay, where picturesque and romantic images abound. In 2004, he was selected as Artist in Residence at the Grand Canyon's North Rim -- another indication of his versatility. Three of Phillips' works were chosen as part of the top 100 in Art for the Parks, and one painting received the Art History Award from the National Park Foundation. Two coffee table books of his works have been published.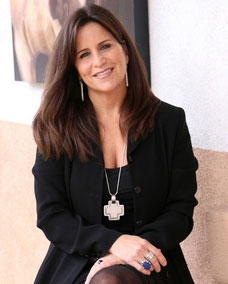 KATHLEEN PICCIONE
Born in 1964 in Beloit Wisconsin, Kathleen's early love of realism was influenced by such artists as James Bama and John Waterhouse . Mostly self- taught from an early age, she became proficient in black and white mediums preferring graphite, charcoal, and ink over paint. She gradually moved into color mediums working in color pencil then finally delving into acrylics and oils. As a portrait artist in her 20's she did extensive commissioned work for clients focusing on people, pets, and equine art.
In 2000 Kathleen started her own faux finishing and mural business and eventually relocated to Las Vegas, NV. Interior Design became a natural transition while working on residential and commercial projects. Clients often times had her in their home or businesses for 6 months to a year doing a wide variety of jobs from original artwork to entire floor layouts and design themes. She also branched out into iron furniture design, plasma cutting, and iron finishes. Her ability to create believable trompe'loi landed her work in several million dollar homes and parade homes and her large scale murals are in various businesses across the U.S.

NELDA PIEPER
The vibrant art of Nelda Pieper has been described as romantic realism. Executed with sparkling strokes of precisely detailed broken color, her impressionistic landscapes and appealing portraits of children are bright, inviting and timeless. More than 1,000 of her paintings are included in private, corporate and museum collections.
PINO
Italian artist, Pino's art elicits feelings of warmth, nostalgia, love and family. His paintings are often set on vibrantly sunny beaches, typically in the Mediterranean where he grew up. Pino (born Giuseppe Dangelico) is noted for his ability to capture the movements and expressions of his subjects -- a talent which has brought his artwork a worldwide following. Trained in Italy at the Art Institute of Bari and later at Milan's Academy of Brera, Pino perfected his skills painting nudes and figure studies. After establishing himself as a successful artist in his native land, he immigrated to the United States in search of more artistic freedom. In 1980, Zebra commissioned him to do his first book cover. His popularity grew within the literary community and he became the artist-in-demand for Zebra, Bantam, Simon, and Schuster, Harlequin, Penquin USA and Dell. To date, Pino has illustrated 3,000 books, his style dominating the market.

JOHN PITCHER
John C. Pitcher's success in portraying the world's natural beauty lies in his experience as a naturalist. By keeping field journals, which contain notes and drawings of plants and habitat, and making field sketches and taking reference photos, he assembles the details for the final work, experimenting with composition and calling back to life the original inspiration behind the paintings. Raised in Michigan, John enjoyed family camping trips and developed a keen interest in anything wild, especially birds of prey and snakes! Following an Army tour in Vietnam, he moved north and became one of Alaska's leading wildlife artists. Today, Pitcher's works are exhibited nationally and are in the permanent collections of the Anchorage Museum of History and Art, University of Alaska Museum, The Bennington (VT) Center for the Arts, the Leigh Yawkey Woodson Art Museum and the Hiram Blauvelt Art Museum in New Jersey. He is a member of the Society of Animal Artists and was awarded Best of Wildlife in the Arts for the Parks National Competition.
RICHARD PLASSCHAERT
Richard Plasschaert strives for accuracy and attention to detail. He is primarily a wildlife artist. His wildlife art career took off after his entry of two mallards in flight was selected as the 1980-1981 Federal Duck Stamp design. Richard has also designed several other conservation stamps and the 1988 New York Duck Stamp.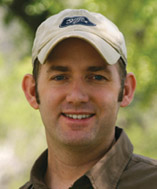 KYLE POLZIN
Working closely with his father to develop his talents, the artist started his training at an early age. Craftsmanship is a common thread in Polzin's heritage; his father is a gifted artist and both grandfathers were skilled craftsmen. Along with an appreciation of art, Polzin's family enjoyed the outdoors. The young artist has been influenced by the many childhood experiences of fishing the coastal waters and hunting and exploring the land with his father and grandfathers.
Polzin was encouraged by his family to pursue painting as a career. Upon graduating high school in 1992, he began his formal fine arts training at Victoria College with an emphasis on oil painting. After graduating from college, the artist took advantage of many opportunities to enhance his talents. In 1996, he began instructional sessions with the master painter Dalhart Windberg, whose painting style has influenced him since childhood. This invaluable learning experience helped launch Polzin's fine art career.
POMM
Pomme's mother, born in Paris, read a novel by the French author, Colette, in which one of the characters was a little girl named Pomme, which means apple in French. (The e was dropped to ensure correct pronunciation in the U.S.) The peaceful moments and beautiful colors of Pomm's work have been inspired by her bi-cultural upbringing. While in Europe, she found she loved the old world architecture and feeling, particularly the southern regions of France known for abundant sun and flowers. Pomm's work has been seen all over the U.S., in Europe and Japan. She is a member of the National Watercolor Society as well as The Watercolor West Society. Collectors of her work include Kirstie Alley, David Hasselhoff and Priscilla Presley.
COLIN POOLE
Colin Poole was raised in Virginia and now lives in New Mexico. Largely self-taught, his images have a romantic, impressionist quality. He graduated with distinction from Connecticut College and honed his skills as an illustrator in New York. His work has been commissioned by a number of major corporations including Exxon, International Paper, Mercedes, Sony and National Geographic.
ED POSA
Ed Posa lives in Colorado and is widely known for his unique watercolor and gouache paintings. His stylized, mystical Native Americans and sweeping Southwestern skies are captured in breathtaking colors that speak to the spirit. A former educator, Ed worked with special-needs children of all ages and also coached football for 30 years. Today, he uses his art to raise awareness and funds for many humanitarian causes that are close to his generous heart, such as community health and human services programs for United Way, M.A.D.D., Crimestoppers, the YMCA and organizations for battered women and abused children. He is a recipient of the Service to Mankind Award from the Sertoma Club of America and numerous awards for his art. He has been commissioned by many corporate sponsors for a variety of projects, and former first lady Barbara Bush is the proud owner of one of his distinctive works.
DARYL POULIN
Daryl Poulin's bright, engaging paintings reflect the color of the great West that is their theme. Poulin, who lives in Wyoming, is a graduate of the Art Institute of Chicago and the Portland School of Art. He worked as a graphic designer for advertising agencies in various cities for twenty years before devoting himself exclusively to painting.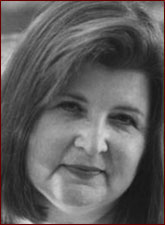 HEIDI PRESSE
Born in Germany but raised in Louisiana, Heidi Presse followed in the tradition of her maternal grandfather, who was an architect and artist in Europe. Graduating from Stephen F. Austin University in Texas with a major in ad design and a minor in photography, Presse worked in commercial art for about six years before dedicating herself to fine art. Her work can be seen in such magazines as Watercolor Magic and American Artist's Watercolor as well as such books as The Best of Watercolor and Splash 5. Her paintings have been juried into the exhibitions of the American Watercolor Society, Art for the Parks and the Adirondacks Exhibition of American Watercolors, among others.


CLARK KELLEY PRICE
Clark Kelley Price was born in Idaho. He spent his early years living in a log cabin that his parents had built by hand in Montana. Surrounded by nature, he developed an appreciation for the land as well as an ability to observe the kinds of details that many overlook. He files his observations and experiences away in his memory, calling upon them to create the range of moods for which his paintings have become known. The subject matter of Price's work ranges from the art of the old West to religious subjects. Common to all of his work is a sense of simplicity. Price earned his BA from Brigham Young University. He has painted full-time since 1973, winning awards from the Arts for the Parks program among others.
SHELLEY PRIOR
Canadian Shelley Prior was educated at Dundas Valley School of Art and the Burlington Art Center. She was finalist in the International Artists Competition and in Artists Magazine's competitions. Her works have been shown throughout Ontario where she also teaches classes in watercolor and acrylic painting.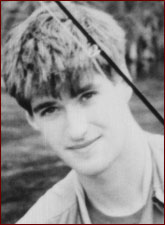 JAMES PROSEK
James Prosek loves fishing. He is interested in birds, fascinated by fish, and, perhaps, obsessed by trout. He has studied, written about and painted them since before he reached his teens. It began casually, with his father showing him John James Audubon's book, Birds of North America. But by the time he was six, Prosek was copying the images in crayon. He started fishing about three years later and his devotion to both angling and art grew. His illustrated fishing journals impressed everyone who saw them, and by the time he entered Yale University, he had secured a publisher for his book, Trout: An Illustrated History. The book went on to become one of the most popular volumes of its kind, both critically and commercially and was soon followed by Joe and Me: An Education in Fishing and Friendship. Now his fans can't decide whether he is a fisherman who writes and paints, or an artist-writer who fishes. For Prosek, however, it all comes from the fish. He photographs them immediately upon discovery, because their brightness and color fade quickly, then paints them from life whenever possible, redoing the watercolors as many times as necessary to make the picture perfect. Such attention to detail has seen Prosek proclaimed the Audubon of the Fishing World and the Roger Tory Peterson (Field Guide to the Birds author) of Trout.
JIM PTACEK
Jim Ptacek's works are unique collages of both the revered and the overlooked details of city life. Gone are the noises of the traffic and the bustle of the crowds. All that remain are textured images, graceful lines and the majesty of sophisticated architecture. A native Clevelander, Jim graduated from the Cooper School of Art, majoring in Architectural Illustration. His early experiments with photography and silkscreen printing have been refined through the years and his appreciative collectors now range throughout the country. His work has been reproduced as commemorative posters, calendars, silkscreen prints and greeting cards. His images now include the cities of Chicago, Detroit, Orlando, Mobile and New Orleans among others. His relationship with Gallery One dates back to 1983.
JERRY PURVIS
A native of New York City, Jerry Purvis is a graduate of the New York School of Design and the Art Students League. She has won numerous awards for her watercolors and acrylics as well as her collages.
THOMAS QUINN
Thomas Quinn lives and paints on the northern coast of California. He is a regionalist who disciplines himself to a limited palette and a limited focus toward local subjects -- plants and animals -- that are entirely familiar to him. This intimacy with the daily behavior, attitudes and intelligence of the wild ensures veracity as well as a willingness to dignify the lives of common creatures. Sometimes, Quinn says, the paint can transcend the flat surface of the canvas, and the result assumes the elusive quality of a wild thing. The philosophy of less is more is evident in Quinn's art. He has always admired the magic of negative space, what is left unsaid. One finds in his elegance and simplicity intriguing parallels with the Chinese masters of the Sung dynasty and 18th century Japanese landscape painters -- a tendency to suggest with calligraphic brevity, allowing much revelation to be completed in the viewer's mind. Quinn graduated with distinction from the prestigious Art Center College of Design in Los Angeles. He has had exhibits at galleries and museums around the country , including a one-man show at the Frederic Remington Art Museum. He is a regular exhibitor at the Leigh Yawkey Woodson Art Museum's Birds in Art show and his work is also among the museum's permanent collection. He was also included in Susan Rayfield's book, Wildlife Painting: Techniques of Modern Masters. Quinn's paintings are collected by a strong patronage and are hung in numerous museums. He is the author of The Working Retrievers, a large, handsome volume, written in an exceptional narrative style, now considered a classic on the subject of field retrievers.
ROLF RAFFLEWSKI
Born in Hanauam Main, Germany, in 1943, Rolf Rafflewski started to paint at the age of 12. His first solo show was held only four years later. Once he completed his art studies at the Staatliche Zeichenakademie in 1961, Rafflewski visited Paris and after falling in love with the city, moved there to make it his new home. The stunning boulevards, lively quais and winding streets of Montmartre, gave him the inspiration and the subject matter for many of his paintings and lithographs. Over the past decades, Rafflewski has exhibited actively in galleries and museums all over the globe including San Francisco, Washington, Tokyo, Hawaii, Paris and New York including a show at the Bibliotheque Nationale in Paris where he was honored with a one-person exhibit.
DOMINE VESCERA RAGOSTA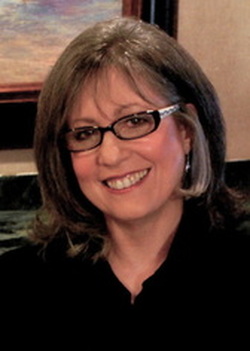 Born in 1948, Artist Domine Vescera Ragosta, a native of Providence, RI, faced a major career choice; She could continue to work as a Registered Nurse, or she could try being a professional artist, a dream she had since childhood. She chose art. Working in various media, Domine Ragosta's first love is oils. She considers herself an interpreter of nature. A contemporary painter who has captured the romance of the Impressionist style of the late 19th century, Ragosta is known for her depiction of snowy woods, green meadows, flowers, and pond scenes. She paints with a soft, yet aggressive, style that conveys the texture and life of her subject matter. Her paintings use unique colors and heavy layers of paint, and illustrate the forms of leaves, branches, and petals. Ragosta works exclusively with palette knives to create areas of thick paint, preferring to create the painting as a whole, instead of focusing on specific areas.
Ten years ago Domine was stricken with Optic Neuritis, which severely affected her sight to the point where she was considered legally blind. " I couldn't see colors very well, so I made them brighter than usual. I also tried to capture more of the feeling of what I was painting." Over the past 10 years her sight has been improving, but she is still today visually impaired. Her loss of vision has changed her and her art. "It showed me how much art depends on what's inside, rather than what's outside." She says, "I feel I'm a better artist for it."
D. K. RAMIREZ de ARELLANO
D. K. Ramirez de Arellano was born in Ohio and resides in Florida. She earned her bachelor of arts degree from the University of Nebraska. She has exhibited at the Royal Miniature Art Society, the Hilliard Society, Wilson School Invitational, the Safety Harbor Historical Museum and the Florida Miniature Society.
LES RAY
Les Ray takes viewers back in time for a lively nostalgic look at rural life in America -- the humble, hard working men and women who populated the country's simpler years.

MAYNARD REECE
The only five-time winner of the Federal duck stamp competition and America's most distinguished painter of waterfowl and game birds, Maynard Reece was the first artist published by Mill Pond Press. His paintings are the subject of two books, The Upland Bird Art of Maynard Reece and The Waterfowl Art of Maynard Reece. His distinctions include being named Master Artist at Leigh Yawkey Woodson Art Museum in 1989. Maynard, who says he was born about 100 yards from being a duck, was also honored by The Iowa National Heritage Foundation which named a marsh in his honor. His association with duck stamp programs spans forty years. The phenomenal success of his 1972 First of Iowa State Duck Stamp remains the benchmark by which all other programs are measured.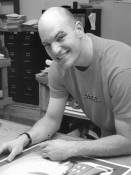 STEPHEN REIS
Stephen Reis was born in Los Angeles in 1974 and raised in nearby Santa Barbara. The artist within emerged around age three, and as a young child he would spend countless hours drawing the worlds of his imagination. Regular family outings to the movies, along with a healthy addiction to late-night monster and horror films, instilled the love of cinema in Stephen, and in 1992 he enrolled in the film program at Loyola Marymont University. He would graduate four years later with a bachelors of arts degree. In 1994, he studied drawing and photography at Studio Arts Center International in Florence, Italy. Being immersed in Italian culture and surrounded by some of the finest art to be created by man proved to be a defining time for both the artist and the young man. Upon graduating from college, Stephen turned his attention to animation which in many ways combined his loves of drawing and cinema. In late 1996, he joined the animation crew for Fox's long-standing hit series The Simpsons. The work environment on the show provided him with a second education as well as a paycheck as he learned more about drawing and storytelling than ever before. Six years later, Stephen was named assistant director on The Simpsons. And he returned to Loyola Marymont - this time as an instructor of animation and film.
JIM REY

The work of Jim Rey is collected nationally and internationally. His art has been exhibited in the Fredric Remington Museum in New York, as well as in many noted shows and exhibitions. His paintings have been used by Bantam Books and Encyclopedia Brittanica. Articles have been published in magazines including Southwest Art, art of the West, artists of the Rockies and International Fine art Magazine. The work of Jim Rey has also been featured in such newspapers as the The Denver Post, The Rocky Mountain News, The Durango Herald, The Vail Times and The Aspen Times.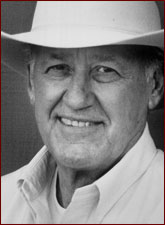 JAMES REYNOLDS
James Reynolds was born in a Standard Oil lease house in 1926 and raised in California. As a boy, he spent summers at his grandmother's Nevada City hotel, which was situated just beyond the infamous Donner Pass and literally above the south fork of the Yuba River, supported by stilts. In Nevada City, he experienced firsthand the remnants of the Old West and heard the stories of that time. Today Reynolds is considered to be one of the finest artists of the Western experience. He was a proud member of the National Academy of Western Art (NAWA) and an active member of the Cowboy Artists of America. In 1992, for his painting Arizona Cowboys, NAWA awarded Reynolds the Gold Award for Oil Painting, the Nona Jean Hulsey Buyer's Choice Award and the Prix de West. Reynolds' other honors include Gold Awards from NAWA, and, from the Cowboy Artists of America, gold medals for best oil painting, Colt Awards, and two George Phippen Memorial Awards.
RICHARD REYNOLDS
Richard Reynolds has been photographing nature for more than 40 years. His interest in photography began in 1968 when he borrowed a Kodak Signet camera to take to Big Bend National Park. After three years in college studying pre-engineering and architecture, he enrolled in 1973 at Brooks Institute of Photography in Santa Barbara, CA, where he received a bachelor's degree in Industrial Photography and Color Technology in 1976.
From 1976 – 1980, Richard was Technical Staff Assistant at the University of Texas Department of Journalism where he managed the photo lab and instructed students in lab and studio photography techniques. During that time he honed his black and white and color landscape photography skills in Texas and the American Southwest.
From 1980 – 1983 he continued to improve his nature and landscape photography skills while living in Greensboro, NC. In 1983, he returned to Texas to take a job as Chief Photographer for the Texas Tourist Development Agency and in this position. During that time Richard's photographs were used thousands of times in travel guides, encyclopedias, textbooks, magazines, and newspapers around the world.
In 1990, he struck out on his own to establish a stock photography business specializing in Texas subjects. During that time he continued to sell his work to prominent state and national publications such as Texas Highways, Texas Parks and Wildlife, National Geographic Traveler, Sunset, Southern Living, Outside, Reader's Digest, Westways, AAA World and many others.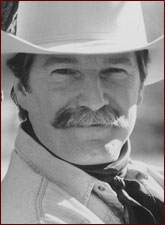 RONALD RIDDICK
Born and raised in sunny California, Ronald S. Riddick was the son of an art director at Prudential Insurance -- so he had access to the tools of commercial art. While in high school, he took the extra challenge of night classes at the Los Angeles Art Center and College of Design, where he found he was quick to pick up both classic and new techniques in continuing to improve his skills. Today, he exhibits his work at select galleries and shows throughout the country and, along with many other awards and accolades, is an Artist of America Master Painter and a member of the Cowboy Artists of America.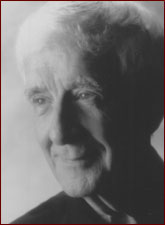 KENNETH RILEY
Kenneth Riley is dedicated not only to authenticity, ethnography and history, but also to allegory and spirituality. His work has been called classical, sophisticated, gentle and sensitive. Descended from Irish immigrants on his father's side and Dutch farmers on his mother's, he was born in Missouri. He has shown his work at the Royal Western Watercolor Exhibition, the Tucson Art Museum, the Driscoll Collection of American Art in Beijing and the Denver Historical Society. His many awards include silver and gold medals, the Stetson Award, the Museum Roundup Award and Best in Show by the Cowboy Artists of America. His paintings can be found in the permanent collections of the White House, the Smithsonian Institution, the Air Force Academy and the West Point Museum. He is a winner of the Prix de West, Western Art's highest honor.
NORMAN ROCKWELL - 1894-1978
Born in New York City in 1894, Norman Rockwell always wanted to be an artist. At the age of fourteen, he enrolled in art classes at the New York School of Art (formerly the Chase School of Art). He found success early, painting his first commission of four Christmas cards before his sixteenth birthday. While still in his teens, he was hired as art director of Boys' Life, the official publication of the Boy Scouts of America, and began a successful freelance career illustrating a variety of young people's publications. At age 21, Rockwell's family moved to New Rochelle NY, a community whose residents included such famous illustrators as J.C. and Frank Leyendecker and Howard Chandler Christy. There, Rockwell set up a studio with the cartoonist Clyde Forsythe and produced work for such magazines as Life, Literary Digest and Country Gentleman. In 1916, the 22-year-old Rockwell painted his first cover for the Saturday Evening Post, the magazine considered by Rockwell to be the greatest show window in America. Over the next 47 years, another 321 Rockwell covers would appear on the cover of the Post. The 1930s and 1940s are generally considered to be the most fruitful decades of Rockwell's career. In 1943, inspired by President Franklin Delano Roosevelt's address to Congress, Rockwell painted the Four Freedoms paintings. They were reproduced in four consecutive issues of The Saturday Evening Post with essays by contemporary writers. Rockwell's interpretations of Freedom of Speech, Freedom to Worship, Freedom from Want and Freedom from Fear proved to be enormously popular. The works toured the United States in an exhibition that was jointly sponsored by the Post and the U.S. Treasury Department and, through the sale of war bonds, raised more than $130 million for the war effort. Although the Four Freedoms series was a great success, 1943 also brought Rockwell an enormous loss. A fire destroyed his Arlington studio as well as numerous paintings and his collection of historical costumes and props. Next Rockwell began a ten-year association with Look Magazine. Rockwell painted pictures illustrating some of his deepest concerns and interests including civil rights, America's war on poverty and the exploration of space. In 1973, Rockwell established a trust to preserve his artistic legacy by placing his works in the custodianship of the Old Corner House Stockbridge Historical Society, later to become the Norman Rockwell Museum at Stockbridge. The trust now forms the core of the museum's permanent collections. In 1977, Rockwell received the nation's highest civilian honor, the Presidential Medal of Freedom, for his vivid and affectionate portraits of our country. He died at his home in Stockbridge at the age of 84.
HAROLD ROE
Harold Roe was born in 1930 and resides in Ohio. He earned a bachelor of architecture degree from Ohio State University. In addition to being the four-time winner of the Ohio Wetlands Habitat Duck Stamp Competition, Harold was named International Artist of the Year by Ducks Unlimited. For his art research, he has traveled to Alaska, Africa, New Zealand and Canada. He has exhibited in Leigh Yawkey Woodson Art Museum's Birds in Art.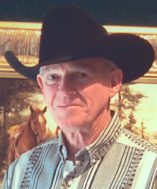 HOWARD ROGERS
Howard's career began in 1959. He emerged from the Art Center of Los Angeles and began a decade of work in Detroit illustrating for the auto industry. He didn't illustrate cars, but instead he illustrated the people who went into the cars. As the auto industry moved towards photography instead of illustrations for their advertisements, Howard headed to New York to work for publishing houses, advertisting agencies, and magazines. He did illustrations for McCall's, Good Housekeeping, Harlequin Romance novels, and W.S. George.
Eventually, Howard decided to take his art in a different direction. His wife, Bonnie, encouraged him to paint people and soon the couple left Connecticut for Montana. During those years, Howard focused on reconnecting with his rural roots and began painting the cowboys, horses, and nudes for which he would become quite well known. Howard and Bonnie spent the next several years surrounded by cowboys, horses, rodeos, and big sky country.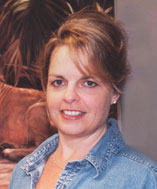 JULIA ROGERS (HILLIER)
Julia Rogers' mother was an artist, and her father an avid outdoor sportsman. She grew up near the Chesapeake Bay where she spent a lot of time observing turtles, frogs and rabbits. Over the years, she worked in several mediums and gradually developed the distinctive style we see today in her oil paintings. Her extensive travel -- especially to Africa -- is documented in her work. Rogers is a member of the Society of Animal Artists and has exhibited in its juried annual exhibitions. She has been a regular participant in the Southeastern Wildlife Expo and has exhibited at the Waterfowl Festival of Easton MD. Her work also has been exhibited at Oklahoma's Gilcrease Museum and the Hiram Blauvelt Museum in New Jersey.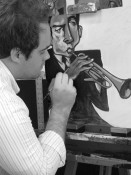 TIM ROGERSON
Born in Florida, Tim Rogerson was raised in North Carolina. His father had been employed by Walt Disney World as Show Director in charge of managing and maintaining all of the performances in the park. As a child, Tim dreamed of returning to the Disney environment. His acceptance at the prestigious Ringling School of Art and Design in Sarasota allowed him to return to Florida and to indulge in his passion for art. Using oils, Tim focused on people in social settings. His unique style was recognized when he was awarded the 2003 Best Painter Award from Ringling, followed by the 2004 Best of Ringling Award. One of his recognized works was an emotionally powerful portrait of Mr. Lincoln. Since graduating from Ringling in 2004, Tim has worked with Disney Fine Arts and as Official Artist of the 2006 U.S. Olympic Winter Team.
SUEELLEN ROSS
Sueellen Ross is known for paintings and intaglio prints that are strong in texture and line, brilliant in color, and meticulous in detail. It is also the subtle humor in her art that is easily recognizable to collectors around the world. She often approaches wildlife from the urban dweller's point of view, with a special affection for cats. Ross concentrated on her drawing skills when developing her own unique combination of mixed media using India ink, watercolor and pencil. Ross has authored books and appeared in countless publications both as a featured artist and as an author.
LINDA ROSSIN
Linda Rossin was born and raised in Cleveland near the Metroparks Zoo where she spent many childhood hours in awe of the park's exotic residents. She graduated from the Cleveland Institute of Art. Her award winning painting of a clouded leopard was researched at the Metroparks Zoo and exhibited at the Cleveland Museum of Natural History. Her work has been honored with awards at several shows including first place at the International Miniature Art Exhibit. Her work has been featured in Wildlife Art Magazine and has been exhibited at the Smithsonian. She has won many first place and best in show awards.
DON ROTH
California artist Don Roth comes to the craft of painting with a vast range of abilities and experience. He incorporates the technical skills of a draftsman and illustrator in a subtle blend of precision and sensitivity, making his creations a wonder to behold. Born with a pencil in his hand, Don inherited his artistic talent from his father, who was a successful automobile designer in Detroit. After excelling at art in high school and college, Don served in the Navy as an illustrator. He worked for several years as a one-man-art department for a large city in Orange County and fifteen years as an illustrator for Boeing and McDonnell Douglas Aircraft Companies. There he created hundreds of photo-realistic air-brushed renderings of commercial aircraft interiors, including designs for Air Force One and the King of Saudi Arabia, thereby acquiring many of the painting techniques he would ultimately utilize in his fine art career.
Now working full-time as a fine artist, Don has created numerous commissioned paintings for Beverly Hills VIPs and his paintings are now displayed in corporate offices, private collections, and art galleries in California. Additionally, four of the artist's beach themed images can be seen as large wall murals in the lobby area of a large resort hotel in Florida. His Kool-Kat Kollection has brought the artist world-wide acclaim, as he has now earned the title of The Norman Rockwell of Cats!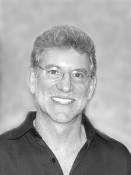 JOHN ROWE
John Rowe received his training at the Art Center College of Design and began his career as an illustrator. His works have appeared on movie posters, books, billboards, magazines and advertisements throughout the country and around the world. Seeking an additional outlet for his creative vision, John began his Horse Series, bringing together equine beauty and power with emotions of the human spirit. When the publishers of Walter Farley's The Black Stallion saw John's work, they were inspired to re-issue this classic series, commissioning 24 new paintings by John for the covers. John received his art training at Art Center College of Design and has worked with clients throughout the United States and around the world.
ROWENNA (DODGE)
Rowenna Dodge Anderson is an American impressionist known for her tranquil landscapes and subtle mood scenes. She also paints many figurative works and garden settings. Her oils capture many of the delights of the human spirit and bring us back to nostalgic eras. A native of Cleveland, OH, the artist was heavily influenced by her father, himself a primitive painter who supplied paints, brushes and encouragement. Thus youthful years were filled with hours of drawing and painting with her treasured colors. Later in life Rowenna studied for several years with Ruthven Holmes Byrum, noted Indiana landscape artist. She also received the Master of Fine Arts degree from Ball University and became an art instructor at Anderson University in Indiana. Several following years were spent in professional commercial advertising art and free lance architectural renderings. But always the artist returned to painting as her basic expression of inner creativity. As a young adult, Rowenna lived many years on Nantucket Island where her work is still exhibited annually. Influences of the faraway island are still seen in many of her paintings. Fields of Queen Anne's lace, misty shorelines, seaside gardens and foggy lanes are favorite themes. Many of her subjects are drawn from time spent in Europe where she especially enjoyed painting the Italian countryside and Mediterranean ports. Rowenna's work is found nationwide in both private and corporate collections. She is a prolific painter and exhibits each year in invitational guest exhibits. Her lovely landscapes are published as giclée canvases by Gallery Giclées.
JOCELYN RUSSELL
Jocelyn Lillpop Russell is recognized for both paintings and sculptures. Born and raised in Colorado, she now lives in Washington. She was featured in the Artists of the Millennium section of Wildlife Art and was featured artist for the NatureWorks Wildlife Art Show 2002, returning as their Encore Artist for 2003. Her honors include awards from the Arts for the Parks, Rocky Mountain Elk Foundation, Wildlife Art Magazine, Colorado Ducks Unlimited, Kansas Ducks Unlimited and Ducks Unlimited National and Regional Flyway Artist.
SABZI
Born in Persia, Sabzi started painting at the age of twelve. Although encouraged as an artist by his parents and teachers, he earned a Bachelor of Science in Agricultural Engineering at the University of Jundi Shapur before returning to his first love -- art. His early works were primarily realistic, exploring the historical and cultural themes of his homeland. His departure from Iran during the Khomeini regime brought him to Germany and then the United States. This exile provided him the opportunity to explore new artistic influences. Today, his subjects are mostly women -- beautiful, graceful, taciturn and melancholy -- reflecting love, mystery and solitude. His women are Madonnas, modern goddesses and martyred saints with elongated forms suggesting instability and internal conflict. An accomplished abstract painter, Sabzi's passion for the spiritual is represented in the open spaces, symbolism and intricate patterns that make up the backgrounds of his compositions. He juxtaposes the complex feelings, body language and attitudes of his predominantly female figures against a backdrop of shapes and forms in space.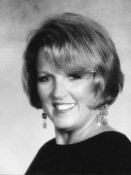 JAN SAIA
Jan Saia's masterful modern still life paintings are abundant with talent and unforgettable style. Her innovative technique is part traditional painting, part sketching with a paintbrush dipped in color. With her unique still life paintings that are carefully tooled with personal style and technique, Jan has taken one of the most traditional art genres and reinvented it to create her singular style.

FRANCIS SAINT-GENIES
Francis de Lassus Saint-Genies was born in France. After his studies at Julian's Academy in Paris, he dedicated himself to portraiture. Later, he expanded to include references to myths, legends and music...all the while focusing on portraying the female form in mystical and sensual images. Acclaimed by both critics and collectors, his works had individual and collective exhibitions in France, the United States, Switzerland, Germany and Sweden. He was also the subject of a French television special.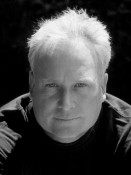 JIM SALVATI
Born and raised in southern California, Jim Salvati grew up surrounded by art and architects. His southern California influence is prevalent in his work. The ocean, surfing and movie studios are major parts of his life and career. Over more than two decades, Jim has worked with most of the movie and animation studios in southern California and continues to work with Disney and Warner Bros. on a regular basis. His extensive client list also includes Sony, Paramount, the Queen Mary, Radio City Music Hall, Castle Theater, Fox Pictures and Gotcha Sportswear.

BARBI SARGENT
One of the most reproduced artists in the world, Barbi Sargent began drawing at two -- and never stopped. Today she is best-known for creating both the legendary Strawberry Shortcake and Poppyseed. Her works are found in the gift industry, at the Sargent-Laessig museum (plates, porcelains and figurines) and in children's books, "œPoppyseed" and "œGretchen's World," which she both wrote and illustrated.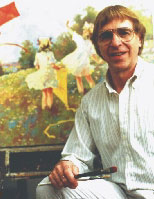 ROBERT SARSONY
Robert Sarsony was much influenced by the Impressionists; but not so much by their brushwork as by their conceptual approach to color and structure and their interest in expressing mood. Sarsony believes that the tighter - the more defined - a painter goes, the more color is sacrificed. He says his own exaggerated use of color demands a certain degree of looseness in structure. His handling of a canvas is not uniform throughout; some areas are much more defined than others. Even though his paintings contain figures, Sarsony does not consider himself a portrait artist. He is unconcerned with capturing likenesses: My models are sometimes disappointed that their paintings do not look like them. I'm after something else - the gesture, the mood. His paintings hang in many prominent collections and museums, including the Smithsonian Institution's National Museum of American Art, the Joslyn Art Museum in Nebraska and the American Embassy Collection in Washington DC.
SAM SAVITT
Sam Savitt studied at the Pratt Institute and at the Art Students League in New York. He was recognized with a Distinguished Achievement Award from the city of Wilkes Barre PA for his accomplishments. The North American Horseman's Association also awarded him their Equine Artist of Distinction Award and a Lifetime Achievement Award. It was the first time that the two awards were given to the same person. He was a member of the Society of Animal Artists, American Academy of Equine Art and the Author's Guild. Sam died in 2000.
BRADLEY SCHMEHL
Bradley Schmehl is an artist with a love of history and a passion for the Civil War. Ideas for paintings come to the artist through reading history books, the diaries and letters of soldiers, visiting battlefields and historical sites -- and most importantly, talking and exchanging ideas and information with the many interested and interesting people who share his sense of history. Each of his paintings requires extensive research. He begins with a rough pencil sketch, usually done on location of the actual site or battlefield. Models are engaged to pose as various characters in the picture, then photographed. Once Schmehl is satisfied that his concept is historically accurate, he begins the actual painting process.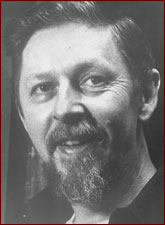 RICHARD SCHMID
Richard Schmid was born in Chicago in 1934. His earliest artistic influence came from his maternal grandfather, Julian Oates, an architectural sculptor. Richard's initial studies in landscape painting, figure drawing and anatomy began at the age of twelve and continued into classical techniques at the American Academy of Art in Chicago. He acknowledges a debt to the great masters, among them the Spanish portraitists Goya and Velasquez and the Impressionists Cassatt and Manet. Schmid's work has been widely acclaimed. He has won the Allied Artists of America Gold Medal, the American Watercolor Society Gold Medal and the top award in the National Parks Academy. He has had no less than 41 one-man shows and his work has been exhibited at the National Academy of Design, the Smithsonian, the Gilcrease Institute and the Beijing Exhibition Center in China. In 2005, Schmid was presented with the Gold Medal award from the Portrait Society of America during their annual portrait conference held in Washington DC. He is also the recipient of an honorary doctorate degree from the Lyme Academy College of Fine Arts in Old Lyme CT.
JEANNE FILLER SCOTT
Jeanne Filler Scott was born in 1952 and resides in Kentucky. She is a graduate of Rutgers University. Her work has been published in Equine Images, Wildlife Art News and Chronicle of the Horse and has appeared in many national exhibitions, including the Society of Animal Artists, the Southeastern Wildlife Exposition, American Academy of Equine Art and National Wildlife Art Show. In 2002, her book Wildlife Painting Basics: Small Animals was published. Her latest books are Painting Animal Friends and Simple and Creative Acrylic Painting.
LINDSAY SCOTT
Born in Zimbabwe, Lindsay Scott now lives in California and is as proficient with the pencil as she is with oil paints. Known for painting African wildlife, Lindsay's art can be seen in the book, Painting Birds Step by Step. Her black and white drawing of two mourning doves was accepted for the prestigious Birds in Art Exhibition at the Leigh Yawkey Woodson Art Museum: an honor that she has enjoyed 11 times. One of her pencil drawings is part of the Museum's permanent collection. Lindsay has also received the Award of Excellence from the Society of Animal Artists, as well as Best of Show and First Place at the Pacific Rim Wildlife Art Show.
JOHN SEEREY-LESTER
Now a resident of Florida, Seerey-Lester is a native of Great Britain. He was educated in art at Salford Technical College in Lancashire, England, and worked in the fields of advertising and publishing before becoming a professional artist. Working predominately in oils, Seerey-Lester paints East African and North American wildlife subjects. He has been selected numerous times for the Leigh Yawkey Woodson Art Museum's Birds in Art show and tour, including the 1986 China tour. Seerey-Lester was also honored as Ducks Unlimited's artist for their 50th Anniversary stamp and print program. He devotes much time and attention to the preservation of wilderness and wildlife.
SUZIE SEEREY-LESTER
Suzie Seerey-Lester was born in 1955. She resides in Florida with husband John. She is a member of the Wildlife Artists Association and has exhibited at Sotheby's in London, Arts for the Parks and the Honolulu Zoo. Her work is in private collections worldwide.
RICHARD SEDLON
Richard Sedlon was born in 1900 in the Bohemian section of Philadelphia. The second son of Vincent and Hortense Sedlon, Richard found his artistic calling early in life and by eighteen was already a journeyman lithographer with Morgan Lithography in Cleveland - the largest printing outfit of its time nationwide. Richard was also a professional artist who dabbled in carvings, oil paintings and sketches. He lived in Bedford OH until he died in the early 1990's.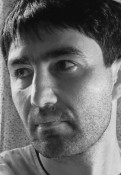 EUGENE SEGAL
Eugene Segal is one of today's most acclaimed European Realists. Born in 1967 in Russia, Eugene made the decision to become an artist at five and never wavered from that dream.
At eleven, he was entered into a special school for gifted children in the arts. Four years later, he won his first competition, a city-wide juried exhibition of young artists. But more importantly, he achieved his first honor: his paintings were re-printed and posted all over his city in commemoration of his winning works. Later, Eugene enrolled in Kharkov Art College. After graduation in 1986, as is customary, he had to serve the army. For the next two years, he put his artistic skills to good use by painting portraits of generals, tanks and soldiers. Immediately after being honorably discharged in 1990, he began to actively take part in the cultural life of his hometown, Kharkov. While searching for a model to use as a subject, he met Ylia (Russian version of Julia). They were married shortly thereafter. Eugene was honored again with one-man exhibitions in Kiev and Moscow. As his works became more and more popular, he was named in the book Important Ukrainian Painters of XX-XXI Centuries published in 2004 by the Ukrainian National Academy of Art & Science.
ROBERT SEUFERT
Robert Seufert's paintings are realistic with a delicate use of the palette knife to achieve unusual effects. Details are rendered by a stippling process, similar to pointillism used by Georges Seurat. Principally a landscape painter, much of Robert's subject matter is derived from Bucks County PA. Painting professionally since 1968, he has won nearly 100 awards including many best of shows and first prizes. His paintings are in nearly 2000 private and corporate collections worldwide including Equitable Life, McGraw-Hill and Dewey Ballantine. His depictions of national sites have six times won him a place in Arts for the Parks.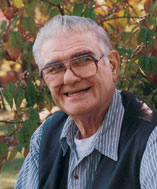 JAMES SEWARD
Artist James E. Seward was born in Alabama and raised in Tennessee. He spent his summers with his grandparents in the wild back-country of Alabama. When he was six, his grandfather bought him his first set of paints, and as a young child he often painted his grandparents by lamplight, to their great astonishment. In 1947, he enrolled at the Art Institute of Chicago; later he worked in commercial art. Since the 1960's, Seward has been self-employed as a freelance illustrator and painter and has created works for most of the large Protestant denominations including Standard Publishing in Cincinnati, the Methodists and Baptists in Nashville, the Concordia Lutherans in St. Louis and the Nazarene Publishing House. Jim is an ordained minister and has spoken around the United States as well as in South Africa. He has completed over 22 illustrations for a Doubleday book entitled Ancient Greece. In 1987 and 1989, Jim was one of 100 artists around the country picked for the National Arts in the Parks competition. James E. Seward has been commissioned for portraitures by many organizations. His paintings grace the walls of such companies as the General Motors Corporation, Wells Fargo Bank, McDonald Investment Company, and the Will Rogers Museum in Oklahoma.
DAVID SEYBOLD
David Seybold was raised in the wine grape region of Dunkirk NY and resides in Pennsylvania. His fascination with architecture -- especially brick, stone, landscape and their forms -- has led him to place special emphasis on sensitivity to the earth and its many elements in his work. Since his graduation from Edinboro University of Pennsylvania in 1991, David has continued to perfect his craft using these points of interest as his primary focus.
MARKO SHAPIRO
Marko Shapiro, known as the godfather of the art of ski photography, was born in Toronto, Canada. He took his first photos at the age of seven when his grandfather gave him a camera. One image that particularly inspired him was the cover photo on a 1962 issue of Life magazine, showing a girl doing a handstand on a skateboard. In 1970, Shapiro left Toronto with a one-way plane ticket for Zurich, spending his first winter abroad in the ski resort of Verbier, Switzerland. Shapiro started to follow the free-style skiing circuit, and top skiers began to seek him out for photos. His work soon appeared in ads, posters and brochures. By 1980, his hobby had become his profession. Shapiro will shoot anything having to do with outdoor recreation in all kinds of climates. In addition to extreme skiers, he has photographed mountain bikers, mountain climbers, paragliders, snowboarders and white water paddlers.
SHARON DEE SHAUGHNESSY
Sharon Dee Shaughnessy was born in Southern California and raised on the Mississippi Gulf Coast. Originally a professional photographer, she began her career as a self-taught sculptor by accident in 1992. Since then, she has participated in countless national and international exhibitions, culminating in the 2nd World Exhibit of Miniature Artists in Tasmania, Australia. Her work has been featured in Art of the West and Miniature Collector.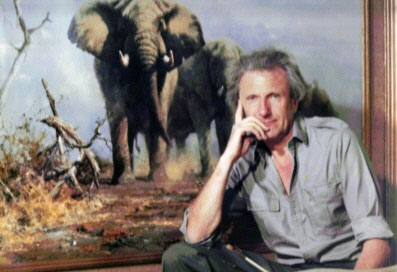 DAVID SHEPHERD
As a young man, David wasn't particularly keen about other college activities. He is often heard explaining that during his ealier years his life was anything but successful. His main ambition was to be an African game warden. When his studying was done, David Shepherd left England with the hope of a life within the national parks of Africa. Sadly, these hopes were to fall at the first hurdle, and he was informed by the head game warden that there were no vacancies, his dreams were ruined. Throughout school days, his foremost curiosity in art had been a substitute for the compulsary games of rugby which left him with a fear of dread. It was at this time his father encouraged him to seek some formal training for his artistic leanings.
David Shepherd was interviewed at Slade school of fine art in London with his bird picture, and was promptly told that he had little artistic ability and that any lessons would be of little use. The bus driver idea was staring to look like the other option, then by shere chance, he met the highly skilled marine artist, Robin Goodwin. Unfortunately, Robin did not take on apprentices, but somehow David Shepherd managed to become an exception to the rule, and to his absolute delight Robin Goodwin agreed to teach him. It is due to the teachings of this artist that David was able to show his true talent, and has at all times a feeling of deep gratitude for the help he was given by Robin Goodwin.
MARIA SHERBINA
Maria Sherbina has a special way of combining color and light in her floral still lifes painted in her Eastern European studio. She was born in 1968 in Moscow to an artistic family, and graduated from a Moscow Art University. Her works can be found in many private collections in Russia, the Ukraine, England, Scotland, Ireland and the United States.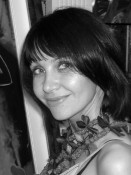 IRENE SHERI
Irene Sheri was born in the Ukraine in 1968 of a Bulgarian mother and French father. Her art career started when her older brother Vasily, then nine, was given a set of paints...and Irene was told NOT TO TOUCH THEM! Those paints became an obsession. She stole them, mixed them and painted on paper, on walls, on her dress and on the bodies of her friends. She was four. At nine, with thousands of paintings behind her, Irene began art classes at the Belgorod Art School for gifted children, and at fifteen, she graduated from junior high and art school, both as valedictorian. As a student at the Grecov College of Art in Odessa, she entered and won a city-wide juried exhibition Young Artist of the Year. During her two years in junior college, she entered and won fourteen juried exhibitions, and at the end of her second year, received a special excellence in art award from the mayor. At seventeen, she was accepted into the Serov School of Fine Art in St Petersburg, Russia. All paintings and sketches that she created during her three years of study at the college are now used by the faculty as samples of brilliant academic achievement. In 1990, Irene graduated valedictorian from the Serov College, and was asked to stay at the School of Fine Art to teach gifted children. Two years later, she entered the prestigious St. Petersburg Academy of Art. In 2000, her graduation artwork was accepted into the permanent collection of the Museum of Academy of Art, and a year later, the same painting received the highest honor an artist can receive in Russia -- the Russian State Award for Outstanding Achievement in Art or Entertainment. Her works are now sold in Europe and the United States.
DUFFY SHERIDAN
Artist Duffy Sheridan has been painting most of his life. His father, also a painter, taught him the basics as a child, but Sheridan's wholehearted commitment to art began when, as a young man, he left his hometown in northern California to paint in the High Sierra mountains. Although he has spent many years in relative seclusion in such places as the Falkland Islands in the South Atlantic and American Samoa in the South Pacific, outside of the mainstream of the art world, his work has attracted the attention of collectors on five continents and is included in government, corporate and private collections. His portraits can be found in prestigious institutions from the Deanery of Westminster Abbey to corporate headquarters in Manhattan as well as the private residences of kings, judges and bishops. One of Sheridan's major projects was a commission by the Falkland Islands government to produce illustrations for their commemorative postage stamp issue for the 150th anniversary of the British settlement in the Falklands. This 11-stamp series covers the major historic events of the colony and includes portraits ranging from shepherds to royalty.

STEPHEN SHORTRIDGE
Stephen Shortridge was born in Iowa in 1951 and moved to Southern California in 1956. As a child, his dad, who was a school administrator, took summer jobs at Disneyland. Stephen excelled in his art throughout his schooling, mainly studying commercial art. He took his first painting class while attending Idaho State University on a Water Polo scholarship (he was an All-American).
During the 70s and 80s, Shortridge built an enviable acting career; appearing in such well-known television series as "Welcome Back Kotter" and "The Love Boat." He co-starred with Debbie Reynolds on the ABC show Aloha Paradise and with Barbara Stanwyck in another piloted series. He also spent the year of 1987 playing the role of David Reed as part of the original cast of The Bold and the Beautiful. And worked regularly throughout his career as a model and appeared in more than fifty TV commercials. He enjoyed acting, but found painting to be much more satisfying on a creative level.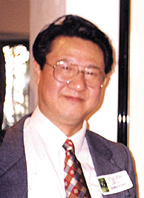 YIQIAN SHU
Created with acrylics on rice paper, the entrancing paintings of Yiqian Shu (pronounced Ee-chen Shoe) have a dreamlike quality. By presenting the beauty and serenity he finds in nature, Shu reveals its spirituality. Born in Shanghai, China, in 1941, Shu and his family now reside in Oregon, where the lush valleys and verdant forests remind him of his native homeland. His art has appeared in a number of books and magazines. It is included in the collections of prestigious museums as well as private and corporate collectors. During a professional career that has spanned 40 years, Shu has garnered numerous honors and awards.


GEORGE SHUBA - The grandfather of rock "˜n roll photography

George Shuba is nationally-known for his historic images of Mick Jagger, Jimi Hendrix, Jim Morrison, Dolly Parton, Aretha Franklin, Jim Brown, Neil Diamond, Chubby Checkers and others.
Already an accomplished professional photographer, his rock "˜n roll debut occurred when he was asked, in 1964, to photograph the Beatles during their first Cleveland concert.
In the following years, he served as an official photographer for WHK, the Plain Dealer and Upbeat. As such, he was on hand when Cleveland music history was being made...and his photographic excellence (critically-recognized by the Rock Hall and others) led to his being a central figure in that history.
Now, a unique partnership with Gallery One brings his personally-signed original giclee photographs on canvas to art collectors world-wide.
RACHELLE SIEGRIST
Rachelle Siegrist (and her husband Wes) are true miniaturists. Their tiny treasures, as they call them, have been exhibited in over 400 art shows and exhibitions throughout the country and abroad. Their works have been published in dozens of art magazines and they have received hundreds of awards between the two of them in what they refer to as a friendly competition. Their partnership began in 1989 when Rachelle was one of Wes' students at the Highlands Art Museum in Florida. Wes was smitten with her from the start and made promises of teaching her how to paint if she would simply marry him.
WES SIEGRIST
Wes Siegrist (and his wife Rachelle) are true miniaturists. Their tiny treasures, as they call them, have been exhibited in over 400 art shows and exhibitions throughout the country and abroad. Their works have been published in dozens of art magazines and they have received hundreds of awards between the two of them in what they refer to as a friendly competition. Their partnership began in 1989 when Rachelle was one of Wes' students at the Highlands Art Museum in Florida. Wes was smitten with her from the start and made promises of teaching her how to paint if she would simply marry him.
WILLIAM SILVERS
William Silvers was born in the small town of New Bremen OH. Inspired by his father who was also an artist, he went to Bowling Green State University where he received a BFA in graphic design. In 1990, he moved to Cleveland, working for an illustration studio before co-founding Live Wire Studios, a full service art studio. In 1995, after six years as vice-president and creative director of Live Wire Studios, William was offered a position with Walt Disney feature animation as a background artist. He painted backgrounds for the movies Mulan, Tarzan, Lilo & Stitch and Brother Bear. In 2004, he worked as a matte painter for Industrial Light and Magic on Day After Tomorrow and Star Wars Episode III. And he art directed NCAA Football 2006 and 2007 for Electronic Arts. He is now a full-time fine art painter.

JOHN SIMPKINS
John Simpkins' strong, bold and graphic style is deceptively simple. His paintings please and uplift with a single glance, but then unfold with layers of meaning. Almost always, Simpkins includes a bit of the vinegar of life along with happy symbols and motifs such as hearts, checkerboards, cats, gardens, etc. His use of paint and color is subtly complex and often includes the use of gold leaf. His creations have now been exhibited from America to England and published in a variety of books and magazines.
KYLE SIMS
Kyle was born in Wyoming in 1980. At age 16, Kyle began taking workshops from artists making a living from their work which really propelled him forward with his own work -- among them, Terry Isaac, Paco Young and Dan Smith. Once Kyle graduated from high school, he headed up to Billings MT to receive his bachelor degree in art from Rocky Mountain College.
Today, Kyle has an impressive portfolio of work that embodies the talent and experiences of a much more seasoned artist. His goal is to be the best painter he can be. Living in Montana and being surrounded by the many subjects he loves to paint, Sims travels and takes in all that the magnificent landscape offers. From spring wildflowers in the Grand Tetons to Mammoth Hot Springs in Yellowstone to snow-covered vistas throughout Big Sky Country.

MIAN SITU
Born in Southern China, Mian Situ received his formal art training in his native homeland of Guangdong, formerly Canton. He graduated with a Bachelor of Fine Arts degree from the prestigious Guangzhou Institute of Fine Art. After instructing for six years, he earned a Masters in Fine Art, immigrating to Canada, then later moving to the United States, Mian's paintings clearly reflect his upbringing in the rural countryside of his native China. His artistic diversification of subject matter, from the people of the small villages and farming communities going about their daily lives to the exquisite portraitures as well as his most recent works inspired by western historical themes and American landscapes, all reflect the sensitive dedication of this Master Artist. Mian has been recognized with many national art awards. During the 2002 Masters of the American West exhibition and sale at the Autry National Center in Los Angeles CA, Mian Situ received the Masters of the American West Museum Purchase Award, the Thomas Moran Memorial Award for Artistic Merit and the Patron's Choice Award. In 2003, Mian was honored with the Thomas Moran Memorial Award, Artist's Choice Award and Patron's Choice Award. Most recently, in 2005, Mian was presented with the Artist's Choice Award for his painting, The Word of God.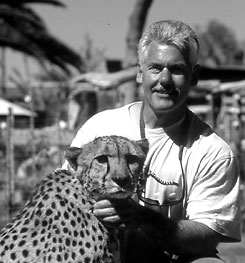 DANIEL SMITH
Daniel Smith lives in Montana, surrounded by the North American wildlife that is the subject of his acrylic paintings. Once published by Mill Pond Press and now by the Greenwich Workshop, Dan's art has been featured in the book More Wildlife Paintings: Techniques of Modern Masters. Dan was the 1988-89 Federal Duck Stamp winner. His global prominence in the world of wildlife art has afforded him the honor of creating the original artwork for several international programs. In 1996, he was inducted into the Hall of Fame by USArt magazine. He also received the People's Choice award and Master Palette Award at the Masterworks in Miniature Show at Gallery One in Mentor, Ohio that same year.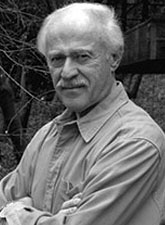 GARY ERNEST SMITH
Gary Ernest Smith was born and raised in a relatively isolated farm community 25 miles northeast of Baker City OR. His interests and intensity for painting began at an early age and progressed through college degrees, numerous commissions and awards to a full time pursuit of painting. These aspects of Smith's life came together and became the catalyst for his distinctive style. Living in the west, his work is primarily of that region, but it is not western in the traditional sense. Although it defies precise classification, the artist considers his style minimal and seeks to express the essence and simplicity of each subject. Whatever the focus might be, his work expresses the artistic elements of bold form and color. These two components become the vehicle that melds the style and subject into a symbolic visual language, expanding the artistic appeal beyond the west to captivate the attention of a sophisticated urban audience.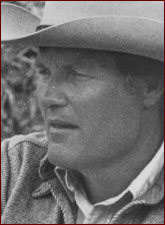 TUCKER SMITH
Tucker Smith is well known for his painstaking approach to art. He does research, paints on location and labors at his easel until he feels the work is exactly right. Smith was born in St. Paul MN. It wasn't until he attended the University of Wyoming that he seriously started to consider a fine art career. Even so, he worked as a computer programmer and systems analyst for ten years before making the courageous decision to become a full-time artist. Today, Smith's art is part of the permanent collections of such respected galleries as the National Cowboy Hall of Fame in Oklahoma and the American West Art Museum in Wyoming. He is a member of the National Academy of Western Art and is the recipient of many major art awards, including the prestigious Prix de West.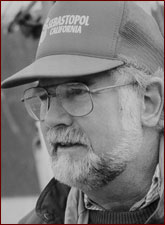 MORTEN SOLBERG
Morten Solberg has spent a lifetime developing his unique style of painting. His watercolor paintings often combine dramatic abstraction with tightly controlled, realistic wildlife images -- extremes which he continually stretches to their respective boundaries. Solberg's juxtaposition of these stylistic elements has made his striking artwork both unique and highly sought after. Solberg first pursued a career in commercial art, which brought him to California, where he currently resides. It was there that he became established as an artist and shed his ties to commercial art. Solberg is a member of several organizations, including the American Watercolor Society and the National Watercolor Society. He has received top awards from both organizations. His art is included in several prestigious permanent collections such as the Cleveland Museum of Art and the National Gallery of Art in Washington DC, as well as several private and corporate collections. Solberg's art has also been selected for several significant exhibitions, including those of the National Academy of Design and the Cleveland Institute of Art. His paintings have graced the covers of numerous magazines, and he has been featured in American Artist, Art West, Sports Afield, Southwest Art and Orange County Illustrated.
MARCO SPALATIN
Marco Spalatin was born in Croatia in 1945. He immigrated to the USA in 1963 and earned his BS and MFA from the University of Wisconsin. His work represents a continuous involvement with abstract geometric forms defined by careful manipulation of color and light.
DON SPAULDING
Artist Don Spaulding has had a life-long love affair with the history of the American West. Spaulding pictures the history of the American frontier with a view that reflects a unique visual narrative of the period. "I've always been intrigued with the look of history," says the artist. "There is a special thrill I get handling artifacts from the Old West. It's like holding history in my hand."Born in Brooklyn, New York, Spaulding's artistic talent blossomed early. He drew as a boy and studied art in high school. He also spent four years at the Art Student League in New York, where he studied with Frank Vincent DuMond, Robert Beverly Hale and William McNulty. Spaulding was also invited to study with Norman Rockwell at his Vermont studio. Rockwell instilled in Spaulding a passion for authenticity and excellence that has remained with him throughout his career as an artist and illustrator. As a boy, Spaulding spent a lot of time on his aunt and uncle's old-fashioned farm on the Housatonic River: "I spent so much time on the farm that I often feel as though I have lived in the last century. Perhaps that's why I have such a feeling for the era and why I enjoy painting 19th century life." Spaulding is widely known for his U.S. military art. His artwork was exhibited in a one-man show at the West Point Museum of the U.S. Military Academy, and is also included in their permanent collection. Spaulding's military art also resides in the collections of the U.S. Army War College and the Pentagon. His paintings are distinguished by careful attention to the accuracy of dress, gear and weapons, which he knows from his outstanding personal collection of Western and military artifacts. He is particularly enamored with the regalia and equipment of the cavalry trooper, the Plains Indian and the cowboy. In Spaulding's artwork, every element is authentic and accurate, "yet the focus," says the artist, "is always on the people -- another Rockwell influence." Spaulding takes great care to set a scene with his models and with historically accurate costumes and artifacts from his own extensive collection. "I was put on the earth to paint the historical West," says Spaulding, "It's my great love and passion."
JOSHUA SPIES
Joshua Spies found inspiration in wildlife and the outdoors from an early age. During his first year at South Dakota State University, Joshua's works in pencil were featured in a national art show. Josh graduated from the university in 1996 with a degree in fine arts. From that day, his artwork began to accumulate both critical and popular acclaim, amassing an impressive collection of awards and recognitions. Notable recent honors include the use of his artwork in two major motion pictures, an interview in People magazine and the Dallas Safari Club Artist of the Year award.

GENNADY SPIRIN
Born in a small town near Moscow, Gennady Spirin studied at the Moscow Art School at the Academy of Arts, then at the Moscow Stroganov Institute. Over the years he developed his own, unique style, combining traditional Russian contemporary art technique with the great traditions of the Renaissance. In 1983, he was named Winner of the Golden Apple at the Biennale of Illustrations in Bratislava, Czechoslovakia, for his illustrations in the book Marissa and the Gnome. Gennady won the 1990 Austrian State Prize for his work in The Fool and the Fish, which was also named one of the year's best-illustrated children's books by The New York Times. That august publication subsequently cited Spirin's work in Gulliver's Travels in Lilliput (1993) and Kashtahka (1995). In 1991 Spirin received the first prize Fiera di Bologna for his work in the book Sorotchintsy Fair. He has also received three gold medals in three successive years from the Society of Illustrators for his paintings: Boots and the Glass Mountain (1992), The Children of Lir (1993) and The Frog Princess (1994). In 1996, he won a fourth gold medal for The Tale of Tsar Saltan. Kashtahka was something of a landmark for Spirin. In addition to the aforementioned award, his illustrations for this volume were also bestowed with first prize in the 1994 Premi Internacional Catalonia D'Illustracio in Barcelona, Spain and a Parent's Choice Honor. In all of Spirin's work, his sense of design and artistic skill elevates his illustration work to a fine art level, showcasing his fascinating characters in a lush environment that combines to create an unique artistic experience.
RICHARD STANLEY
Richard Stanley was born in 1942 in London. Following his academic training in art, he found himself in British Columbia and was moved by the efforts of Greenpeace to save the whales. From that point on, his art became forever linked to environmental causes. Corporate commissions followed in which he created images for the Olympic Games in Barcelona, for Coca- Cola and for the Toronto Maple Leafs. His work has appeared at the Royal Ontario Museum.
LEO STANS
Born and raised in Minnesota, Leo Stans holds a degree in forestry. As an active conservationist and outdoors man, Leo researches the natural habitat of his subjects, photographing wildlife and landscapes. His research results in incredible technical detail. Exhibitions include the Dayton Hudson Wildlife Heritage Show and the Kansas City Ducks Unlimited Show. He has finished as Top Ten in the Minnesota State Duck Stamp competition. He was chosen as the National Parks Series Earth Day Artist and named the official artist for Environmental Awareness Day for Minneapolis. Over 300,000 of his prints are owned by collectors.
BEN STEELE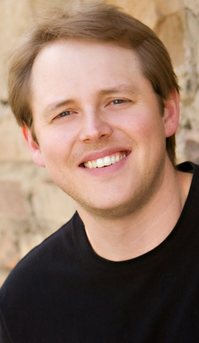 Steele was born in 1977 in Kennewick, WA. He graduated from University of Utah in 2002 with a BFA in painting and drawing, continuing his education at the Helper Workshops under the instruction of David Dornan and Paul Davis. The summer workshops led to a multi-year internship with Dornan and Steele relocated to Helper where he has been living and working as an artist ever since.
Steele considers himself to often be on the outside of the art world looking in. Rather than fitting any specific movement, he's best described as an Art Chameleon, using his work to comment on the history of art as a whole. To do so, he incorporates many different processes of painting and isn't tied down by any one style.
MICHELLE ST. LAURENT


Michelle St.Laurent was born and raised in New Jersey, the oldest of four children in a large Italian family. At a young age, Michelle was inspired by Italian Renaissance painters Michelangelo and Leonardo da Vinci. She began painting at the age of 6 and asked for a new paint set on every birthday. In the first grade she entered a poster contest creating a painting of all the Disney characters marching in a parade. The judges disqualified her because they could not believe she had done the painting by herself without tracing. Her disappointment fueled her determination to become an artist. Filling many sketchbooks by the age of ten, Michelle began working with pastels drawing portraits of singers and movie stars. She won first place in a local art show and her piece was displayed in the town's City Hall.
Michelle made it her goal to become a Disney Artist when her family moved to Florida at the age of 16. She worked in the Magic Kingdom throughout high school then attended the Art Institute in Ft. Lauderdale, majoring in Advertising and Design. During college, Michelle created artwork for night clubs and radio stations. Continuing to fill her sketch books and grow as an artist, Michelle began working as a scenic artist for theme parks and production companies, painting murals, show sets and props.
JOHN STOBART
A marine painter of harbor scenes and ship portraits, John Stobart is among the top maritime painters of all time. He has devoted his career to showing the majestic beauty of sailing ships from a previous era. Born in 1929 in Leicester, England, he studied at the Derby College of Art and at the Royal Academy School in London in the 1950s and then traveled by passenger-cargo vessel to his father's home in South Africa. This voyage sparked his interest in maritime subjects, something he pursued for more than fifty years. In 1959, he moved to Canada where he earned a living by creating oil paintings of ships for shipping firms along the St. Lawrence River. Then in the mid-1960s he shifted the focus of his career to historical paintings of sailing scenes. In 1965 Kennedy Galleries held his first solo exhibition, which bringing him to the attention of New England collectors.
JAN STOMMES
Jan Stommes has been a professional artist for more than twenty years, showing work in galleries in Minnesota and Wisconsin. She paints in both realistic and impressionistic styles. Her subjects include landscapes, florals, wildlife and portraits. She is a multiple Arts for the Parks winner and was named as a finalist in International Artist Magazine's Favorite Subject Contest with a painting of a peregrine falcon on a twisted tree branch.
RUTH ANN STURGILL
Born in Ohio, Ruth Ann Sturgill started her painting career in 1987 after years of creating award-winning edible art as a professional cake decorator. She continues to garner awards, now with her paintings. Although she paints mostly in oils with people as the subject, she also works in watercolors, painting a wide variety of subjects including florals, still lifes and landscapes. She also has works that are a part of the permanent collection of The White House and the Ohio governor's residence.
MARK SWANSON


Swanson spent his early professional years painting record covers, concert posters, and making animated TV commercials and short experimental animated films. In the mid eighties Swanson was hired to create the layouts and backgrounds for Steven Spielberg´s "An American Tale" and then for Spielberg and George Lucas´s "Land Before Time". Swanson pioneered the use of computers for use in hand drawn feature animation and became the Director of Computer Animation for several animated feature films. Swanson started his own studio working on feature animation and live action films with companies such as Hanna-Barbera, Turner Films, MGM, and Disney.
RAY SWANSON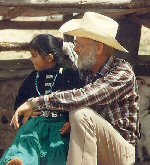 Ray Swanson was born in 1937, one of four children of Swedish descent, growing up on a farm in South Dakota. Each member of the family had to work hard in order to coax a living from the land. Today a member of the prestigious Cowboy Artists of America and the American Watercolor Society, he still embodies the hardworking way of life that he so admires in the people he paints. The radiant faces of the Native American children in Swanson's paintings are as sunny as their surroundings, glowing with the happiness universally associated with childhood. In celebrating the diversity of mankind, Swanson reveals our common humanity.
FRAN SWEET
In 1986, at the urging of art collectors and friends, Fran Sweet decided that a wildlife art career was the course he would take. He retired from business management to pursue a full-time art career. Arriving with distinction, he won the 1987 Maryland Duck Stamp Competition -- recording the first perfect score in the fourteen-year history of the contest. He has since gone on to win stamp competitions in Idaho, Delaware, Virginia, West Virginia and North Carolina. He was recently commissioned to do the first National Doves Unlimited Stamp for the organization of the same name. His works have been displayed numerous times at the prestigious Leigh Yawkey Woodson Museum.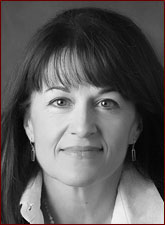 LIZ LEMON SWINDLE
Liz Lemon Swindle has a deep, abiding faith that she shares through her art. A lifelong Utah resident, she studied fine arts at Utah State University. She worked for several years as a set designer and painter for the Osmond Studios television production company. As her family grew, she saw the need for a more flexible career and decided to focus on oil painting. She soon established her own impressive reputation as a wildlife painter, participating in shows at major galleries in the central and western United States. However, she became increasingly discontent, feeling artistically and spiritually unfulfilled. In October 1988, she reached a turning point when she submitted a portrait of children to the National Arts for the Parks competition and received the coveted Founders' Favorite award. She realized then that there was an audience for her portrait painting and by the early 1990s she had devoted herself to the topic closest to her heart: her faith. A one-woman show of her Christian art traveled to cities nationwide in the summer of 1997 and a book of her paintings, She Shall Bring Forth a Son was published in 1998.