From "The Wizard Mouse"
Detail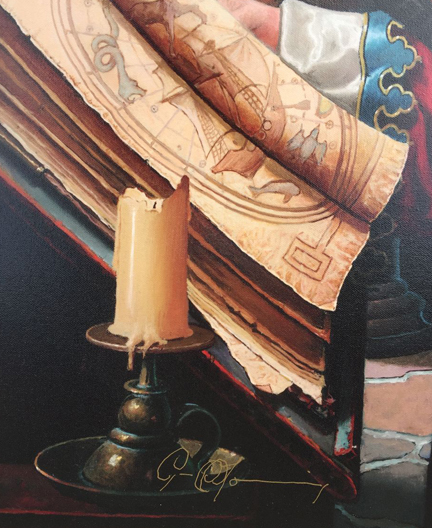 Dean Morrissey - Solarus and the Book of Wizdom*
---
Form:
giclée on canvas, hand signed by the artist
Artist Proofs:
call or email to check on availability.
Custom Framing:
Framed as shown
Product Code: MORSOE
Buy It Now:

$1,025.00
If you are having difficulty using our "email for price" forms, please call us or switch to another internet browser (Chrome, Edge, Firefox, etc.)
Share this product with your friends.
---
Coupons and Shipping Specials
---